Topic: Washingon D.C.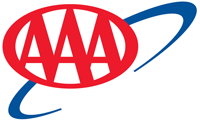 Washington, D.C. – At $2.86, the national average has decreased week-over-week for the first time since November of last year. Today's average is two cents cheaper on the week. Since last Monday, 45 states also saw their averages decrease or no change at the pump.
"Growing stock levels and cheaper crude oil prices are putting downward pressure on pump prices for the majority of motorists," said Jeanette McGee, AAA spokesperson.
«Read the rest of this article»