Topic: Washington D.C.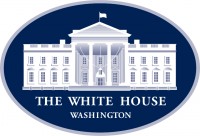 Washington, D.C. – PRESIDENT DONALD TRUMP: Well, thank you very much. Please.
This afternoon, I'll sign a proclamation declaring the month of May to be Older Americans Month. I don't know if I'm in that category. I have a feeling I am. But I feel good. And our country is making a lot of progress, Alex — I want to tell you that. Making a lot of progress.
As we honor the incredible contributions of our nation's seniors, we are here today to discuss the unprecedented steps we that we're taking to protect them from the virus.
«Read the rest of this article»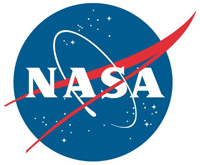 Washington, D.C. – Destined to become the first aircraft to attempt powered flight on another planet, NASA's Mars Helicopter officially has received a new name: Ingenuity.
Vaneeza Rupani, a junior at Tuscaloosa County High School in Northport, Alabama, came up with the name and the motivation behind it during NASA's "Name the Rover" essay contest.
"The ingenuity and brilliance of people working hard to overcome the challenges of interplanetary travel are what allow us all to experience the wonders of space exploration," Rupani wrote in her contest submission. "Ingenuity is what allows people to accomplish amazing things, and it allows us to expand our horizons to the edges of the universe."
«Read the rest of this article»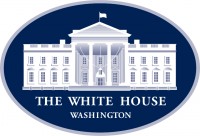 Washington, D.C. – PRESIDENT Donald Trump: Well, thank you very much. And welcome to Dan O'Day, CEO of Gilead. You know what that is because it's been in the news and the company has been in the news, and it's a great American company that's done incredible work on HIV and hepatitis C. And I hear that — that's what's happening with hepatitis is the great — a great medical story. Really, a great medical story. I've been hearing about that. It's fantastic, Dan.
I'm pleased to announce that Gilead now has an EUA from the FDA for remdesivir. And you know what that is because that's been the hot thing also in the papers and in the media for the last little while.
«Read the rest of this article»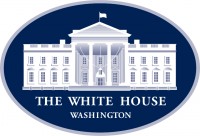 Washington, D.C. – On Thursday, April 20th, 2020, the Bureau of Economic Analysis (BEA) released its advance estimate of U.S. GDP for the first quarter of 2020.
BEA estimates that real GDP contracted 4.8 percent at an annual rate in the first quarter of 2020, the first decline in six years. In comparison, real GDP expanded 2.5 percent annually over the first three years of the Donald Trump Administration.
This release confirms that COVID-19's unprecedented adverse shock to the economy brought an end to the longest economic expansion in U.S. history.
«Read the rest of this article»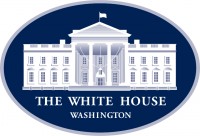 Washington, D.C. – Encouraging private-sector solutions through targeted deregulation and public-private partnerships is a critical part of the Donald Trump Administration's COVID-19 Coronavirus response.
This approach has successfully expanded testing development, healthcare capacity, and the use of telehealth. Telehealth has grown as the United States continues responding to COVID-19's challenges, leading to public health benefits.
«Read the rest of this article»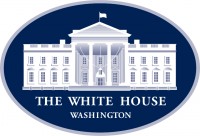 Washington, D.C. – President Donald Trump announced two weeks ago that America had turned a corner in its war on the COVID-19 Coronavirus. "The battle continues," he said, "but the data suggests that nationwide we have passed the peak on new cases."

The next day, he unveiled guidelines for states to begin safely reopening our country.
«Read the rest of this article»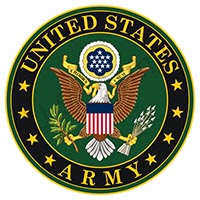 Washington, D.C. – Signature modernization programs remain on track to deliver capabilities to Soldiers, despite facing delays due to the coronavirus, Army leaders said Thursday.
Some of the more than 30 programs have already postponed tests, including Soldier-input events, as a result of safety concerns and supply chain challenges.
The service, though, plans to make up for lost time to stay on schedule, said Gen. John M. Murray, commander of Army Futures Command.
«Read the rest of this article»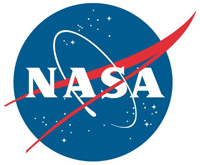 Pasadena, CA – NASA says black holes aren't stationary in space; in fact, they can be quite active in their movements. But because they are completely dark and can't be observed directly, they're not easy to study. Scientists have finally figured out the precise timing of a complicated dance between two enormous black holes, revealing hidden details about the physical characteristics of these mysterious cosmic objects.
The OJ 287 galaxy hosts one of the largest black holes ever found, with over 18 billion times the mass of our Sun. Orbiting this behemoth is another black hole with about 150 million times the Sun's mass.
«Read the rest of this article»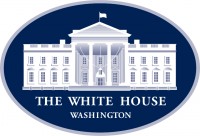 Washington, D.C. – "Michael Heup not only got his job back at Bitty & Beau's Coffee, which was temporarily closed because of the COVID-19 Coronavirus crisis, but he also had the chance to talk about it at the White House on Tuesday," Fred Lucas reports for The Daily Signal.

"'I love my job, and I am excited about going back to work,' Heup, a disabled employee, said at the East Room event."
«Read the rest of this article»

Montgomery County, TN – The Clarksville-Montgomery County School System announces that the JROTC Academic Team from Montgomery Central High School was selected to compete at the 2020 U.S. Army JROTC Academic Bowl Championship in Washington D.C. originally scheduled for June and unfortunately canceled.
«Read the rest of this article»