Topic: Web Sites
Southwest and JetBlue tops while US Airways is at the bottom of latest ratings

Yonkers, NY – Comfort issues and excessive fees are sore points for air travelers, and are among the major reasons many are traveling less, according to a new survey of almost 15,000 passengers by Consumer Reports.
Eight of the 10 major airlines that Consumer Reports readers rated received low scores for seat comfort. Several carriers also got low marks for other quality-of-flight measures including cabin-crew service, cleanliness, and in-flight entertainment.
Consumer Reports airline ratings are based on responses from 14,861 readers who told the Consumer Reports National Research Center about their experiences on 29,720 domestic round-trip flights from January 2010 to January 2011. Airlines were scored based on passengers' responses to questions regarding overall satisfaction, check-in ease, cabin-crew service, cabin cleanliness, baggage handling, seating comfort, and in-flight entertainment. Consumer Reports also asked questions about charging additional fees. «Read the rest of this article»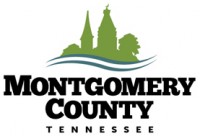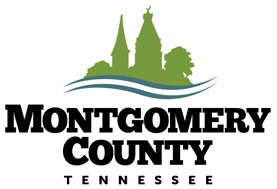 Montgomery County is pleased to announce the launch of our new website.  www.mcgtn.org will replace the old address of www.montgomerycountytn.org site. The new site offers more county wide information and easier search avenues. We hope the public finds it easy to navigate and informative. All creative, design and implementation work was done in-house. Please make sure to bookmark this new site and any related links, as previous links will only continue to work temporarily. Please let us know if you have any questions and we hope you have a great week! «Read the rest of this article»
Net neutrality is the principle that on the Internet everyone is equal. That a personal website or a small businesses web site is on equal footing with the largest multinational corporations. It was the founding principle of the Internet. Large corporate interests now want to change that.
They already control your Internet connection and now want to use that gatekeeper status to be able generate more income for themselves by charging content providers for faster access to your Internet connection. If you speed up some, it goes without saying that you must slow down others. Net Neutrality is important to ensure that small independent sites like Clarksville Online can continue to compete and provide an important alternative voice to corporate media.
Clarksville, TN will not be at the mercy of these corporations with alternatives available like CDE's Fiber to the Home service which is coming soon.
PBS's program NOW did a show on this important subject. Lets take a look. «Read the rest of this article»

The memory hole, as in the phrase "Going down the memory hole," refers to a mechanism for censorship in George Orwell's novel, 1984.
In the novel, the memory hole is a slot into which government officials deposit politically inconvenient documents and records to be destroyed. 1984's protagonist Winston Smith, who works in the Ministry of Truth, is routinely assigned the task of revising old newspaper articles in order to serve the propaganda interests of the government.
For example, if the government had pledged that the chocolate ration would not fall below the current 30 grams per week, but in fact the ration is reduced to 20 grams per week, the historical record (e.g. an article from a back issue of the Times newspaper) is revised to contain an announcement that a reduction to 20 grams might soon prove necessary, or that the ration has in fact gone up to 20 grams from some lower number, in a deliberate example of doublethink. The original copies of the historical record are deposited into the memory hole. «Read the rest of this article»

"Can I get a myspace account? All my friends have one."
It was only a matter of time before my grandchildren, girls ages 16 and 17, and a boy, 14, asked this question. "MySpace" has 67 million members posting photos, making mini-videos, browsing chat sites, posting poems or art, and connecting with friends.
My introduction to MySpace came through the MSNBC TV series on child predators who surf this highly popular site looking for vulnerable or curious teens. I watched the series with great interest, while asking the question "where were the parents when their teens were online?" "Did they ever check out where their kids are going online?" «Read the rest of this article»