Topic: West Virginia University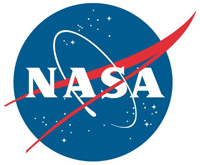 Washington, D.C. – NASA says the mystery surrounding the whereabouts of a supermassive black hole has deepened.
Despite searching with NASA's Chandra X-ray Observatory and Hubble Space Telescope, astronomers have no evidence that a distant black hole estimated to weigh between 3 billion and 100 billion times the mass of the Sun is anywhere to be found.
This missing black hole should be in the enormous galaxy in the center of the galaxy cluster Abell 2261, which is located about 2.7 billion light years from Earth.
«Read the rest of this article»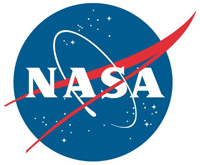 Edwards, CA – Rocket off course? NASA says it could be a slosh problem.
Propellant slosh, to be exact. The motion of propellant inside a rocket-based launch vehicle or spacecraft tank is an ever-present, vexing problem for spaceflight. Not only can it make gauging the amount of available propellant difficult, but the volatile waves of liquid can literally throw a rocket off its trajectory.
"To understand why it's such a critical issue, it's important to realize that for most launch vehicles, liquid propellant initially makes up nearly 90% of the vehicle mass," explained Kevin Crosby of Carthage College in Kenosha, Wisconsin.
«Read the rest of this article»

Clarksville, TN – Author and essayist Ann Pancake, a native West Virginian with a bit of a wanderlust,  has traveled the world in search of a story.
After graduating from West Virginia University, Pancake earned an M.A. in English from the University of North Carolina before teaching English in, among other places, American Samoa, Japan and Thailand. Even now, Pancake lives in Seattle, teaching in the low-residency MFA program at Pacific Lutheran University.
«Read the rest of this article»
Written by Elizabeth Ferrara
NANOGrav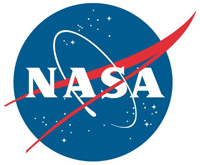 Pasadena, CA – The recent detection of gravitational waves by the Laser Interferometer Gravitational-Wave Observatory (LIGO) came from two black holes, each about 30 times the mass of our sun, merging into one. Gravitational waves span a wide range of frequencies that require different technologies to detect.
A new study from the North American Nanohertz Observatory for Gravitational Waves (NANOGrav) has shown that low-frequency gravitational waves could soon be detectable by existing radio telescopes.
«Read the rest of this article»

Clarksville, TN – The only coach to lead Austin Peay State University football to an Ohio Valley Conference championship has been selected to the 2013 National Football Foundation (NFF) Division College Hall of Fame.
James "Boots" Donnelly, who directed APSU to the 1977 OVC Football Championship during his two-year Governors stint before building Middle Tennessee into a then 1-AA football powerhouse, was one of seven members of the NFF Division College Hall of Fame Class that includes the NCAA Football Championship Subdivision, Divisions II, III and National Association of Intercollegiate Athletics (NAIA).


«Read the rest of this article»