Topic: Women Suffrage
Last Chance To Buy a Brick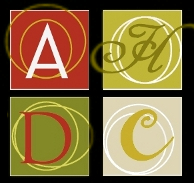 Clarksville, TN – Anyone who plans to purchase a brick along the Suffrage Walkway on Public Square to honor special friends or family members must get the order in this week.
Friday, February 7th, 2020 is the firm deadline for becoming part of Clarksville's celebration of the 100th Anniversary of Woman Suffrage. Purchases may be made at www.brickmarkersusa.com/donors/cmh.html
«Read the rest of this article»

Clarksville, TN – On a July afternoon in 1914, more than 75 people crowded into a house on Madison Street for a meeting of the newly established Clarksville Equal Suffrage League.
The women who joined the league that afternoon spent the next six years facing ridicule and threats of violence in the pursuit of their goal – earning women the right to vote.
«Read the rest of this article»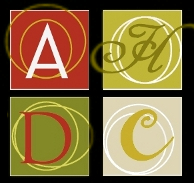 Clarksville, TN – Clarksville-Montgomery County is gearing up for a year-long celebration of the 100th anniversary of the passage of the 19th Amendment extending voting rights to women.
Join us for an informational meeting at the Clarksville-Montgomery County Public Library at 5:30pm on Thursday, August 29th, 2019 to learn more and find out how you can participate in plans for commemorating the role this community played in the Amendment's ratification
«Read the rest of this article»
Votes for Women Memories Wanted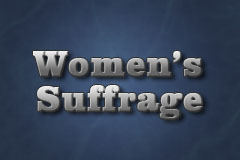 Clarksville, TN – Tennesseans changed the nation August 26th, 1920 by ratifying the 19th Amendment to the U.S Constitution, granting women the right to vote. Although there were ardent advocates both for and against ratification, little is known about local activities and organizations on either side.
Do you know family or community stories of events or individuals involved in this major social and political change? A story about that first vote your grandmother or her mother cast? What people thought would change once women voted? What did change? They are valuable memories that deserve to be preserved and without delay.
«Read the rest of this article»
Cindy Pitts, motivational speaker, leads list of esteemed speakers for Women Suffrage 88th Anniversary Commemoration
Clarksville Women for Obama will mark the 88th anniversary of the passage of the 19th Amendment, which gave American women the right to vote , with a commemoration program on Friday, September 26, at 7 PM at the Montgomery County Democratic Party headquarters, 534 Madison Street. The program features a roster of local women speakers.
Cindy Pitts, motivational speaker and wife of State Representative Joe Pitts, will headline the anniversary commemoration. Other esteemed speakers joining this event are LaVerne Walker, Equal Opportunity Activist and Elizabeth Adamski of H.O.P.E. (Hispanic Organization for Progress and Education).
The commemoration anniversary is open to the public. This event is the forerunner to the University of Mississippi Presidential Debate Watch Party. For more information, call 931-552-9076 or visit the website at: <www.ClarksvilleForObama.com> Refreshments will be served. Volunteer food and soft drink donations will be appreciated.