Topic: Woodland Hills Youth Development Center
Alternative residential program operated by the Tennessee National Guard
Nashville, TN – Tennessee Governor Bill Haslam has officially opened the Tennessee Volunteer ChalleNGe Academy, an alternative residential program operated by the Tennessee National Guard that offers youth between ages 16-18 who have dropped out of school a chance to earn a high school equivalency diploma outside of a traditional school setting.
The academy is housed at the site of the former Woodland Hills Youth Development Center in Nashville where Haslam was joined Friday by Deputy Governor Jim Henry and Major General Max Haston for a ribbon cutting ceremony. The first class of approximately 100 cadets is set to begin July 9th, 2017.
«Read the rest of this article»
Alternative Residential Program part of Governor's Public Safety Action Plan
Nashville, TN – Tennessee Governor Bill Haslam today announced with Major General Max Haston of the Department of Military and Department of Children's Services (DCS) Commissioner Bonnie Hommrich that Tennessee has been approved by the U.S. Department of Defense for a National Guard Youth ChalleNGe program.
«Read the rest of this article»
Jobs4TN Hiring event will include over 30 regional employers
Dickson, TN – Tennessee State Representatives David Shepard (D-69) and John Tidwell (D-74) will be co-hosting a job fair on Thursday, June 19th from 10:00am to 2:00pm at the Lester Speyer Community Complex, 115 Tennsco Drive, Dickson, TN.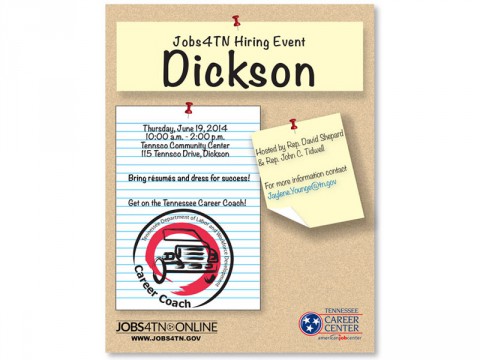 «Read the rest of this article»
Davidson County, TN – On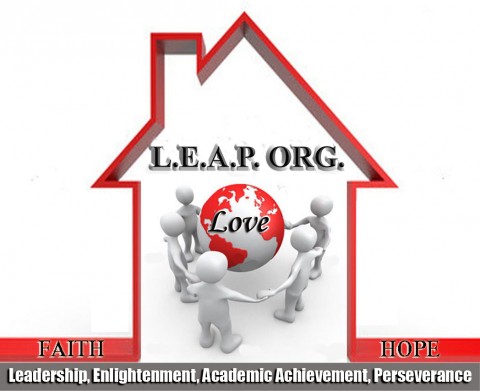 Thursday, July 19th, 2012 at the Woodland Hills Youth Development Center the LEAP Organization sponsored an exhibition basketball game. The participants consisted of youth and volunteers associated with LEAP against the youth detained in the correctional facility.
Even though Team LEAP won the hard fought game, everyone was a winner. Woodland Hills facility and staff made the volunteers feel welcomed with plenty of refreshments and food following the game. The detained youth also courteously served the volunteers and cleaned up after the event.
«Read the rest of this article»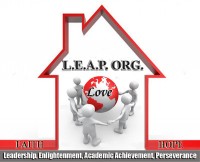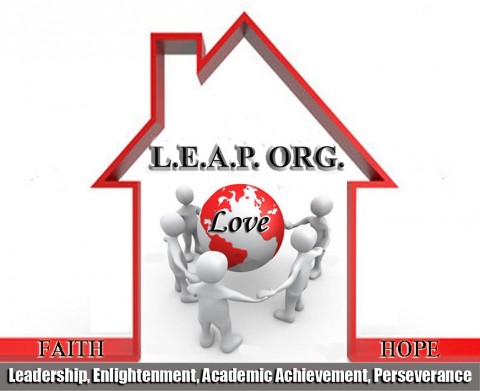 Nashville, TN – July 14th marked the date for the 3rd Annual Woodland Hills Career Fair. Youth detained in the Woodland Hills Youth Development Center were engaged by several businesses, colleges, and non-profit organizations from Nashville and surround areas.
The purpose of this event was to bring in various organizations to share information about their programs ranging from career development, mentoring, job placement, counseling, scholarships, college admission, and shelter.
«Read the rest of this article»

Draughons Junior College in Clarksville hosted their annual career fair on June 5th. The event brings local agencies and employers together with hundreds of  people who are actively seeking employment.
Some like Barbara Lucas had been looking for work (in the legal field) for over 6 months. She is currently considering returning to school. Jonathan Ligon said he was laid off 5 months ago, since then he has been unsuccessfully looking for work as a welder.  Beverly Cossingham unemployed for five months, is looking for an administrative or clerical positions. However, Katie Nolan probably summed it up best.  "I am looking for anything at this point, anything", she said.
«Read the rest of this article»

Draughons Junior College in Clarksville will be hosting "Hot Jobs in the City", a Community Career Fair on Friday June 5th from 10:00a.m. – 2:00p.m. Refreshments will be served! Q108 and The Beaver 100.3 FM, will be hosting a live remote from 11a.m. – 1p.m with  door prizes being given away every 10 minutes.
The last four career fairs they have held have been a huge success with over 300 people in attendance.
Employers and agencies planning to attend include: Montgomery County Government, 5 Star Radio Group, Goodwill Industries, THEC, Avon, Convergys, TN Department of Labor, Youth Villages, NIA Association, Cover Tennessee, Montgomery County Election Commission, Home Instead Senior Care, Fort Sill National Bank, US Bank, Blanchfield Army Community Hospital, Kelly Services, Troops for Teachers, Regions Bank,  Dr. Samson Orusa, Heat & Frost Insulators, Eiro Research, Tastefully Simple, TN Rehabilitation Center, Army and Air Force Exchange Services, Clarksville Police Department, Scentsy Wickless Candles, Sam's Club, Spring Meadows, The Kennedy Law Firm, Lowe's, Kohl's Brown, Brown and Associates, Clarksville Dental Center, Woodland Hills Youth Development Center, Tennessee National Guard, and Sendout Cards. «Read the rest of this article»