Topic: Yakov Trenin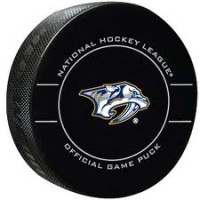 Winnipeg Manitoba, Canada – The Nashville Predators pick up a big road win against division rivals, the Winnipeg Jets, 1-0. Kyle Turris scored the only goal of the game for the Nashville victory.
Juuse Saros picks up the shut-out win for the Predators, stopping all 28 shots on goal.
Nashville picked up their second straight win under new head coach John Hynes and are playing with some new enthusiasm as they try to claw their way back into the playoff race. Currently, the Predators are just outside the wild card picture behind these very Jets.
«Read the rest of this article»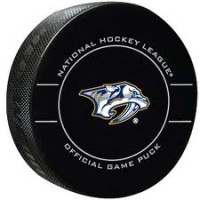 Los Angeles, CA – The Nashville Predators finally found their way into the win column last night with a convincing win over the L.A. Kings, 4-1.
With a depleted line-up, the injury plagued Predators played a team game and stopped their three game losing streak.
This is the first of a back-to-back series in Southern California with the Anaheim Ducks on tap this afternoon at 2:00pm.
Rocco Grimaldi got things started for Nashville at 10:21 of the opening period when his wrist shot beat Jack Campbell in net for the 1-0 lead. Rocco grabbed his own rebound to net the early marker.
«Read the rest of this article»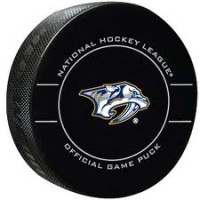 Nashville, Tn — The Nashville Predators fell to the Dallas Stars tonight at Bridgestone Arena in an all too familiar fashion. Lack of scoring and goal tending. If this is any indication of what the upcoming Winter Classic will be like, then Nashville has a lot of work to do before the New Year's day event.
Once again, the Predators outshot their opponent, only to fall short in scoring goals. Nashville fired 38 shots on goal to just 22 for the Stars. Pekka Rinne continues to struggle in net, giving up all four goals tonight.
«Read the rest of this article»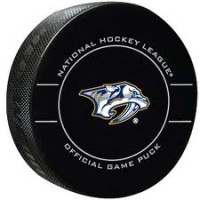 Nashville, TN – The Nashville Predators put on an offensive performance tonight against the New Jersey Devils, outgunning the visitors, 6-4. Former Predators P.K Subban and Wayne Simmons made their return to Bridgestone Arena, only to face the wrath of their former teammates in quite a shootout.
Nashville jumped on the Devils early with two quick goals to grab the early advantage.
Daniel Carr put the Predators on the board just 46 seconds into the game, when he deflected a shot from Dan Hamhuis, and netted his first goal of the season, and Nashville was quickly in front, 1-0.
«Read the rest of this article»