Topic: Yoko Ono
Nashville, TN – The Beatles changed music forever, and their fans are as loyal today as they were when that "Little band from Liverpool" arrived in the United States.  Now, middle Tennessee Beatles fans can "Come together" and help Habitat for Humanity at the same time.
"The House the Beatles Fans Built" is three events this week in Nashville, that will give Beatles fans a chance to help Habitat for Humanity, and meet some of those closest to the "Fab Four" during their amazing time together.
First, on Monday, October 17th, there will be a book signing at" Two Old Hippies" in the Gulch, Nashville"s new and trendy hot spot from 6:00pm-8:30pm.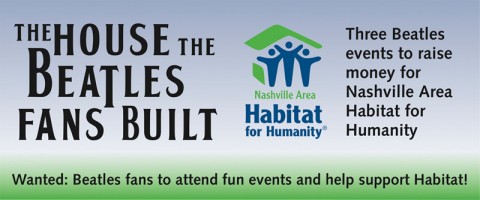 «Read the rest of this article»
John Lennon YouTube Homepage Spotlight, YouTube Yoodle, and Google Doodle Celebrate Lennon's Life and Music
Hollywood, CA – Following the worldwide release of eight remastered John Lennon studio albums and several new collections on October 5th (October 4th internationally), Yoko Ono and EMI Music have partnered with YouTube for exciting global tributes honoring the music legend on the occasion of his 70th birthday (October 9th).
YouTube will honor John Lennon with a homepage spotlight starting at 9:00pm PT on Friday, October 8th and staying active for 24 hours. The spotlight will include a personal video from Yoko Ono, asking people around the world to submit videotaped tributes to John Lennon at www.youtube.com/johnlennon. Video testimonials from many of Lennon's famous friends and fans, including Ringo Starr, Brian Wilson, Aerosmith, the Jonas Brothers, Jeff Bridges, Tony Hawk, Bret Michaels, DMC (Run-DMC), Brandon Boyd (Incubus), Bill Walton, and others, will also be included in YouTube's homepage spotlight. «Read the rest of this article»