Topic: NASA's Jet Propulsion Laboratory
Written by Carol Rasmussen
NASA Earth Science News Team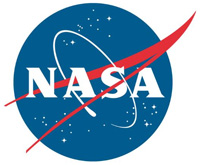 Washington, D.C. – A new NASA study finds that during Greenland's hottest summers on record, 2010 and 2012, the ice in Rink Glacier on the island's west coast didn't just melt faster than usual, it slid through the glacier's interior in a gigantic wave, like a warmed freezer pop sliding out of its plastic casing.
The wave persisted for four months, with ice from upstream continuing to move down to replace the missing mass for at least four more months.
This long pulse of mass loss, called a solitary wave, is a new discovery that may increase the potential for sustained ice loss in Greenland as the climate continues to warm, with implications for the future rate of sea level rise.
«Read the rest of this article»
Written by DC Agle
NASA's Jet Propulsion Laboratory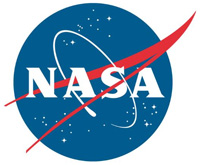 Pasadena, CA – Psyche, NASA's Discovery Mission to a unique metal asteroid, has been moved up one year with launch in the summer of 2022, and with a planned arrival at the main belt asteroid in 2026 — four years earlier than the original timeline.
"We challenged the mission design team to explore if an earlier launch date could provide a more efficient trajectory to the asteroid Psyche, and they came through in a big way," said Jim Green, director of the Planetary Science Division at NASA Headquarters in Washington. "This will enable us to fulfill our science objectives sooner and at a reduced cost."
«Read the rest of this article»
Written by Michele Johnson
NASA's Ames Research Center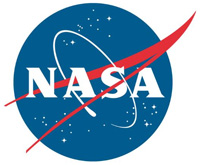 Moffett Field, CA – Scientists using NASA's Kepler space telescope identified a regular pattern in the orbits of the planets in the TRAPPIST-1 system that confirmed suspected details about the orbit of its outermost and least understood planet, TRAPPIST-1h.
TRAPPIST-1 is only eight percent the mass of our sun, making it a cooler and less luminous star. It's home to seven Earth-size planets, three of which orbit in their star's habitable zone — the range of distances from a star where liquid water could pool on the surface of a rocky planet. The system is located about 40 light-years away in the constellation of Aquarius. The star is estimated to be between 3 billion and 8 billion years old.
«Read the rest of this article»
Written by Alan Buis
NASA's Jet Propulsion Laboratory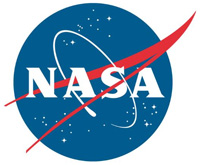 Pasadena, CA – A team of scientists from Sapienza University in Rome, Italy, and NASA's Jet Propulsion Laboratory in Pasadena, California, has developed a new approach to assist in the ongoing development of timely tsunami detection systems, based upon measurements of how tsunamis disturb a part of Earth's atmosphere.
The new approach, called Variometric Approach for Real-time Ionosphere Observation, or VARION, uses observations from GPS and other global navigation satellite systems (GNSS) to detect, in real time, disturbances in Earth's ionosphere associated with a tsunami.
The ionosphere is the layer of Earth's atmosphere located from about 50 to 621 miles (80 to 1,000 kilometers) above Earth's surface. It is ionized by solar and cosmic radiation and is best known for the aurora borealis (northern lights) and aurora australis (southern lights).
«Read the rest of this article»
Written by Carol Rasmussen
NASA's Earth Science News Team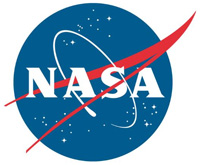 Washington, D.C. – A NASA-funded field campaign getting underway in Florida on May 25th has a real shot at improving meteorologists' ability to answer some of the most fundamental questions about weather: Where will it rain? When? How much?
Called the Convective Processes Experiment (CPEX), the campaign is using NASA's DC-8 airborne laboratory outfitted with five complementary research instruments designed and developed at NASA.
The plane also will carry small sensors called dropsondes that are dropped from the plane and make measurements as they fall.
«Read the rest of this article»
Written by Ellen Gray
NASA Earth Science News Team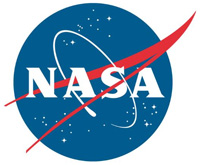 Washington, D.C. – Warmer temperatures and thawing soils may be driving an increase in emissions of carbon dioxide from Alaskan tundra to the atmosphere, particularly during the early winter, according to a new study supported by NASA and the National Oceanic and Atmospheric Administration (NOAA).
More carbon dioxide released to the atmosphere will accelerate climate warming, which, in turn, could lead to the release of even more carbon dioxide from these soils.
A new paper led by Roisin Commane, an atmospheric researcher at Harvard University in Cambridge, Massachusetts, finds the amount of carbon dioxide emitted from northern tundra areas between October and December each year has increased 70 percent since 1975.
«Read the rest of this article»
Space Telescope Science Institute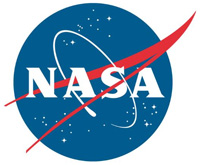 Baltimore, MD – Astronomers have produced a highly detailed image of the Crab Nebula, by combining data from telescopes spanning nearly the entire breadth of the electromagnetic spectrum, from radio waves seen by the Karl G. Jansky Very Large Array (VLA) to the powerful X-ray glow as seen by the orbiting Chandra X-ray Observatory.
And, in between that range of wavelengths, the Hubble Space Telescope's crisp visible-light view, and the infrared perspective of the Spitzer Space Telescope.
«Read the rest of this article»
Written by Elizabeth Landau
NASA's Jet Propulsion Laboratory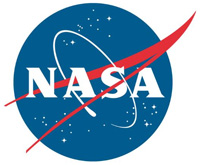 Pasadena, CA – Black holes get a bad rap in popular culture for swallowing everything in their environments. In reality, stars, gas and dust can orbit black holes for long periods of time, until a major disruption pushes the material in.
A merger of two galaxies is one such disruption. As the galaxies combine and their central black holes approach each other, gas and dust in the vicinity are pushed onto their respective black holes. An enormous amount of high-energy radiation is released as material spirals rapidly toward the hungry black hole, which becomes what astronomers call an active galactic nucleus (AGN).
«Read the rest of this article»
Written by Carol Rasmussen
NASA's Earth Science News Team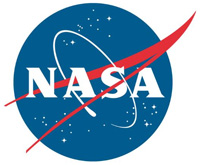 Washington, D.C. – Accurate weather forecasts save lives. NASA's Atmospheric Infrared Sounder (AIRS) instrument, launched on this date 15 years ago on NASA's Aqua satellite, significantly increased weather forecasting accuracy within a couple of years by providing extraordinary three-dimensional maps of clouds, air temperature and water vapor throughout the atmosphere's weather-making layer.
Fifteen years later, AIRS continues to be a valuable asset for forecasters worldwide, sending 7 billion observations streaming into forecasting centers every day.
Besides contributing to better forecasts, AIRS maps greenhouse gases, tracks volcanic emissions and smoke from wildfires, measures noxious compounds like ammonia, and indicates regions that may be heading for a drought. Have you been wondering how the ozone hole over Antarctica is healing? AIRS observes that too.
«Read the rest of this article»
Written by Carol Rasmussen
NASA's Earth Science News Team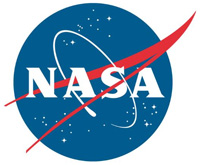 Washington, D.C. – A new analysis of 15 years of NASA satellite cloud measurements finds that clouds worldwide show no definitive trend during this period toward decreasing or increasing in height. The new study updates an earlier analysis of the first 10 years of the same data that suggested cloud heights might be getting lower.
Clouds are both Earth's cooling sunshade and its insulating blanket. Currently their cooling effect prevails globally. But as Earth warms, the characteristics of clouds over different global regions — their thickness, brightness and height — are expected to change in ways that scientists don't fully understand.
«Read the rest of this article»