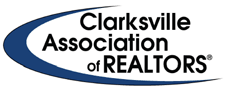 Clarksville, TN – On August 7th, 2019, the Clarksville Association of Realtors (CAR) presented F.U.E.L. (Full of Emmaus Love) a check for $13,541.71 at its quarterly General Membership Meeting. The money was raised during CAR's annual Appetite for Arts fundraiser held on April 13th.
«Read the rest of this article»

Clarksville, TN – The Clarksville-Montgomery County Industrial Development Board (IDB) is pleased to announce they have received commitment from VK Integrated Systems to begin the transition of their headquarters as well as research and development operations from Fullerton, California to Clarksville-Montgomery County, Tennessee.
«Read the rest of this article»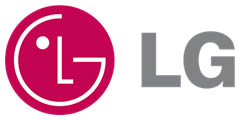 Clarksville, TN – A unique new nationwide Back-to-School initiative, spearheaded by LG Electronics in partnership with Inner Explorer, Project Happiness and Soul Pancake, kicked off at Clarksville's Kenwood Middle School.
The Life's Good: Experience Happiness program equips students with the skills needed to reduce stress and anxiety while building confidence and experiencing sustainable happiness.
«Read the rest of this article»

Clarksville, TN – Thrive Creative Group, LLC has won the Best Military Website for Campbell Strong Defense Alliance in the 2019 Internet Advertising Competition. The IAC Awards are the first and only industry-based advertising award competition, and judging is based on creativity, innovation, impact, design, copywriting, use of the medium, and memorability.
In the scope of this project, Campbell Strong assigned Thrive to build a website that would provide a voice addressing all matters of military significance to ensure the region achieves its full economic potential while supporting and partnering with Fort Campbell military installation.
«Read the rest of this article»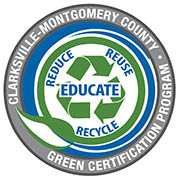 Montgomery County, TN – On Thursday, August 1st, 2019, the Clarksville-Montgomery County Regional Airport was honored as the latest Green Certified organization. A green ribbon cutting was held to celebrate the achievement and to welcome the Airport to the Green Certification Program.
The Airport is the 122nd organization to complete the Green Certification Program requirements. The green ribbon cutting was attended by Clarksville Mayor Joe Pitts, City of Clarksville Chief of Staff James Halford Jr., Green Certification Program Manager Carlye Sommers, and Green Certification Program Board Members Doug Jones (Montgomery County) and Haley Randell (APSU).
«Read the rest of this article»
Clarksville, TN – Clarksville Mayor Joe Pitts, Ward 2 City Councilman Vondell Richmond and an assortment of local leaders want to jumpstart the community's focus on entrepreneurship and small business development.
Pitts hosted a Mayor's Business Luncheon last week at Freedom Point, and Richmond led the group of about 50 participants in a discussion about building a more vibrant entrepreneurial ecosystem in Clarksville.
«Read the rest of this article»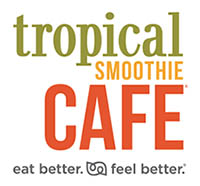 Clarksville, TN – Paul and Armi Rhodes of Live Better Clarksville are proud to announce the Grand Opening of Tropical Smoothie Cafe at 1825 Madison Street, this Friday, June 28th, 2019 from 7:00am to 9:00pm.
The first 200 people in line will draw numbers to receive various 'mystery prizes'. 50 winners will win free smoothies for a year, and one lucky grand prize winner will receive a custom-made "Troptastic" Corn Hole game set.
Tropical Smoothie Cafe will be offering $2.99 smoothies all day Friday, (June 28th) and $1.99 smoothies with food purchase on Saturday, (June 29th).
«Read the rest of this article»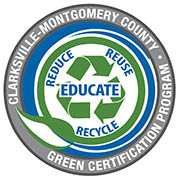 Montgomery County, TN – On Tuesday, June 11th, 2019, the Clarksville Montgomery County Green Certification Program held a green ribbon cutting to welcome Thurman Campbell Group (TCG) as the newest Green Certified organization.
The event was attended by Montgomery County Mayor Jim Durrett, Program Manager Carlye Sommers and Program Board Members Daryl Pater, Haley Randell, Gene Fish and Doug Jones as well as by TCG staff.
«Read the rest of this article»

Clarksville, TN – The Clarksville Area Chamber of Commerce Power Breakfest will feature Federal Reserve Bank of Atlanta President, Raphael Bostic, as keynote speaker on July 18th, 2019.
Brought to you by the Austin Peay State University College of Business, President Bostic will discuss the national economy, the Federal Reserve's responsibilities and his observations of the varying economic realities facing people in the Sixth district. Audience Q&A will follow.
«Read the rest of this article»

Plano, TX – Two Clarksville JCPenney salon stylists located in Governor's Square Mall were recently awarded the Company's highest distinction for salon performance and for their commitment to serving customers and driving results in 2018.
The JCPenney Champions Award recognizes the top 10 percent of JCPenney salon professionals who earned the most business through hair, skin or nail services.
«Read the rest of this article»