Clarksville, TN – Chief Financial Officer David Johns at CDE Lightband was celebrated at the Nashville Business Journal's 2019 CFO Awards. The award ceremony took place on Thursday, October 3rd, 2019 at the Country Music Hall of Fame and Museum where Johns was an honoree in the Nonprofit/Institution category.
«Read the rest of this article»

Clarksville, TN – CDE Lightband Executive Assistant Sally Martino was awarded with the 2019 POWER award for her outstanding involvement in The Women's International Network of Utility Professionals (WiNUP) on Tuesday, October 8th, 2019. This award recognizes women who have been in the organization for less than five years. Martino's extensive advocacy for the organization qualified her for the nomination.
«Read the rest of this article»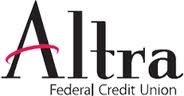 Clarksville, TN – On Monday, October 14th, 2019, Altra Federal Credit Union will hold its second annual Altra Gives Back Day. All Altra offices and member contact center will be closed as employees participate in a variety of community volunteer activities.
"Altra strives to make the communities we serve better places to live and one way we achieve that is through employee volunteerism," said Altra President and Chief Executive Officer, Steve Koenen. "Altra Gives Back Day is a way we can join together as a team and make a difference."
«Read the rest of this article»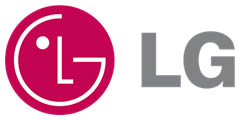 Clarksville, TN – LG Electronics, which assembles its award-winning washing machines at its new million-square-foot home appliance factory in Montgomery County, again leads the home appliance industry, earning the #1 rating in overall customer satisfaction across its home appliance portfolio that includes laundry and kitchen appliances, according to the just-released 2019 American Customer Satisfaction Index® (ACSI) ratings.[i]
«Read the rest of this article»

Clarksville, TN – The Clarksville Area Chamber of Commerce, in partnership with the Aspire Foundation, is proud to announce the launch of a new program to enhance the economic appeal of the downtown Clarksville commercial district.
The Clarksville Area Chamber of Commerce Facade Improvement Program provides financial incentives for the renovation, restoration, and improvement of business exteriors in the Central Business Improvement District (CBID).
«Read the rest of this article»

Nashville, TN – With baseball season in full swing, Hankook Tire, the official tire of Major League Baseball, wants drivers to hit a home run on a new set of tires.
Hankook Tire's Fall Classic Rebate gives buyers a chance to receive up to a $70.00 prepaid Mastercard® when purchasing a set of one of six of Hankook's most popular passenger and light truck tire models.
«Read the rest of this article»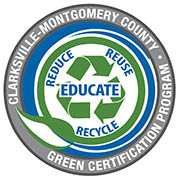 Montgomery County, TN – The latest local business to join the Clarksville-Montgomery County Green Certification Program is Arcadia Senior Living. A green ribbon cutting was held on August 26th, 2019 to celebrate its achievement. The ribbon cutting was attended by Clarksville Mayor Joe Pitts, Program Manager Carlye Sommers and Program Board Members Daryl Pater, Gene Fish, Doug Jones and Melinda Shepard.
Arcadia is the first senior living facility to join the Green Certification Program. Jackie Stone, Executive Director and her staff have worked to create a sustainable building that promotes sustainability not only with staff but also with residents. Common areas of the facility are 95% LED lit and the majority include occupancy sensors.
«Read the rest of this article»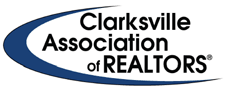 Clarksville, TN – On August 7th, 2019, the Clarksville Association of Realtors (CAR) presented F.U.E.L. (Full of Emmaus Love) a check for $13,541.71 at its quarterly General Membership Meeting. The money was raised during CAR's annual Appetite for Arts fundraiser held on April 13th.
«Read the rest of this article»

Clarksville, TN – The Clarksville-Montgomery County Industrial Development Board (IDB) is pleased to announce they have received commitment from VK Integrated Systems to begin the transition of their headquarters as well as research and development operations from Fullerton, California to Clarksville-Montgomery County, Tennessee.
«Read the rest of this article»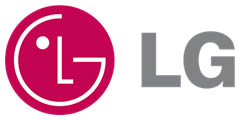 Clarksville, TN – A unique new nationwide Back-to-School initiative, spearheaded by LG Electronics in partnership with Inner Explorer, Project Happiness and Soul Pancake, kicked off at Clarksville's Kenwood Middle School.
The Life's Good: Experience Happiness program equips students with the skills needed to reduce stress and anxiety while building confidence and experiencing sustainable happiness.
«Read the rest of this article»