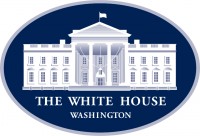 Washington, D.C. – "President Donald Trump and first lady Melania Trump visited the Taj Mahal Monday, hours after the U.S. leader gave a rousing speech to more than 110,000 at a cricket stadium in Ahmedabad, India," David Aaro and Ronn Blitzer report for Fox News.

"Trump's motorcade passed seemingly endless crowds in Ahmedabad with many cheering and waving American flags on the way to the 110,000 capacity Sardar Patel Stadium where the rally was conducted."
«Read the rest of this article»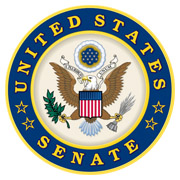 Washington, D.C. – More than 118 rural hospitals have shut their doors in the past ten years, leaving huge gaps in care for communities in need. In Tennessee alone, we've lost eleven rural hospitals and I'm concerned more closures may be on the horizon.
At the National Rural Health Association's annual conference, I discussed my bipartisan Rural Health Agenda, which will expand rural health clinics and rural health departments, attract doctors and other health care professionals to rural areas, and jumpstart the use of telemedicine.
«Read the rest of this article»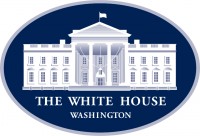 Washington, D.C. – America's slow recovery from the Great Recession gave left-wing "experts" a fresh talking point: "secular stagnation." They excused low growth under former President Barack Obama as a new normal. Lost factory jobs and low wages were merely a sign of the times.

They were wrong. The first 3 years of the Donald Trump Economy prove that low growth is far from inevitable.
«Read the rest of this article»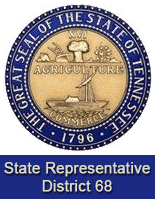 Nashville, TN – This week in Nashville, almost three dozen administration bills began making their way through the House chamber. These initiatives build upon Tennessee's recent momentum and are key components of Tennessee Governor Bill Lee's agenda for the 2020 legislative year. Some of them include:
House Bill 2223: Clarifies the Department of Agriculture is responsible for establishing the standards applicable for certain donations of food. Strengthens a food donor's immunity against liability for damage resulting from distribution of apparently wholesome food. House Bill 2223 will now be heard by members of the House Judiciary Committee.
«Read the rest of this article»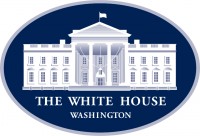 Washington, D.C. – President Donald Trump gave a commencement address to graduates of the "Hope for Prisoners" program in Las Vegas Nevada. Hope for Prisoners helps former inmates get back on their feet and reenter society after they've served their time.
President Trump: "Your best days are just beginning!"
«Read the rest of this article»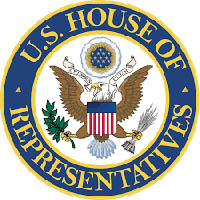 Washington, D.C. – This week, Representative Mark Green traveled to Munich alongside other Members of Congress for the German Marshall Fund's 17th Annual Congress-Bundestag Forum (CBF). Since its inception in 2004, the Congress-Bundestag Forum has developed connections among U.S. and German lawmakers and facilitated discussions on a variety of transatlantic policy issues.
Representative Green said, "My visit to Munich provided the opportunity to have important conversations about the common policy priorities between the United States and Germany, and I appreciated my discussions with members of the German Bundestag as we continue to work together on transatlantic issues affecting both of our countries."
«Read the rest of this article»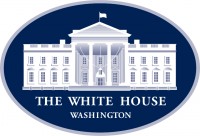 Washington, D.C. – Today, the Council of Economic Advisers released its annual Economic Report of the President.
The Report shows that three years into the Donald Trump Administration, the U.S. economy continues to outperform pre-2016 election expectations, delivering inclusive gains to American families.
«Read the rest of this article»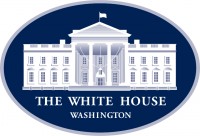 Washington, D.C. – "Sixty-four percent of small business owners approve of the way Donald Trump is handling his job as president, the highest approval rating for Trump among entrepreneurs since CNBC and SurveyMonkey began conducting a quarterly survey in 2017," Riley de Leon reports for CNBC.

"This is a high watermark for President Trump's job approval, both among small business owners in our survey and among the general public," said SurveyMonkey senior research scientist Laura Wronski.
«Read the rest of this article»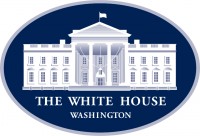 Washington, D.C. – "In the new fight between President Donald Trump and former President Barack Obama over who did most for the economy, Gallup has an answer: Trump," Paul Bedard reports for the Washington Examiner.

"A solid majority" of Americans, 61 percent, gave President Trump credit for the improving economy. A full 10 percent fewer said former President Obama deserves credit.
«Read the rest of this article»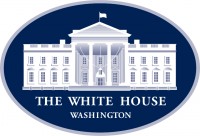 Washington, D.C. – "My grandmother was very generous and educated," Daria Ortiz said. "She's a shining example of when people come legally to this country, work hard, and do the right thing and are law-abiding citizens."

Maria Fuertes, Ortiz's grandmother, was raped and murdered last month in Queens, New York. She was 92.
«Read the rest of this article»