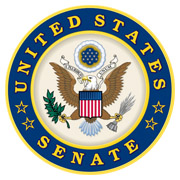 Washington, D.C. – Senator Marsha Blackburn (R-Tenn.) spoke on the Senate floor this evening to congratulate the singers and songwriters who have been inducted into the Country Music Hall of Fame this year: Kix Brooks, Ronnie Dunn, Ray Stevens, and Jerry Bradley.
To watch the Senator's remarks click below or Here.
Remarks As Prepared
Thank you, Madam President.
«Read the rest of this article»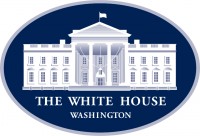 Washington, D.C. – On Friday, October 18th, 2019, U.S. President Donald J. Trump delivered a major announcement on progress regarding trade negotiations with China—one that spells out big wins ahead for American workers and for our terrific farming community.
President Trump: America and China come to a substantial "phase one deal."
After meeting with China's Vice Premier at the White House, President Trump announced that terms have been reached in principle over some of the most important issues facing American businesses.
«Read the rest of this article»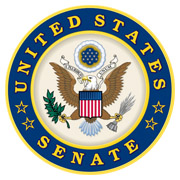 Washington, D.C. – I've had quite the week catching up with folks in fourteen different counties, all across our great state. Traveling hundreds of miles has allowed me to connect with Tennesseans and hear what's on their minds.
My fellow Tennesseans have made one thing crystal clear: they are sick and tired of the partisan charades going on in Washington. It was refreshing to hear from local leaders about the real issues our communities are facing, as opposed to the latest outrage overtaking Washington.
«Read the rest of this article»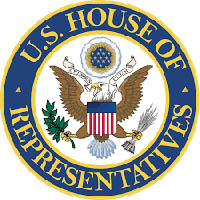 Washington, D.C. – U.S. Representative Mark Green issued the following statement today:
"After speaking with TVHS Health System Director Jennifer Vedral-Baron, we are pleased that an alternate—and better—location has been found for the VA clinic in Dover, and that we can anticipate an opening in the next two months," said Representative Green.
"Our office is working closely with the VA and local officials to make sure every veteran continues to receive the care our Nation owes them during this transition period," Green stated.
«Read the rest of this article»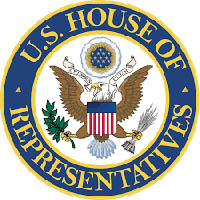 Franklin, TN – U.S. Representative Mark Green will host his first Military Service Academy Day on Saturday, November 16th from 12:00pm – 3:00pm in Franklin.
Academy Day will provide interested middle school students, high school students, and parents the opportunity to learn more about our Nation's military service academies, as well as the nomination process.
"I can remember when I approached my congressman in Mississippi many years ago for a Service Academy nomination. Attending West Point was an unparalleled honor and led me to a lifetime of serving our country," stated Rep. Green.
«Read the rest of this article»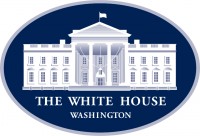 Washington, D.C. – When President Donald J. Trump promised to build the wall, many Americans didn't realize the terrible shape our border security infrastructure was in.
Politicians from both parties had ignored our southern border for years, failing to give our law enforcement officers the tools they needed to do their jobs safely and effectively.
«Read the rest of this article»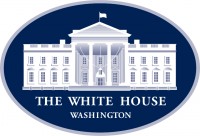 Washington, D.C. – "When President Trump took office in 2017, he promised the American people that he would clean up Washington's regulatory overreach. He pledged to make government accountable to the people. And he has made good on his promises by driving the largest deregulation effort since President Reagan took office over 30 years ago," Acting White House Management and Budget Director Russ Vought writes for Fox News.
«Read the rest of this article»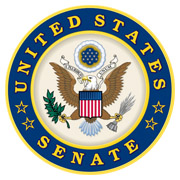 Nashville, TN – Senator Marsha Blackburn (R-Tenn.) gave this statement following the announcement that the Army has decided to increase heavy lift capacity within the 101st Airborne Division at Fort Campbell:
"What a win for Fort Campbell. This long-sought activation will bring 12 Chinooks and 200 military personnel to our state. Most importantly, it will increase the ability of the Screamin' Eagles to 'fight tonight' in this new era of Great Power Competition. Tennessee is fortunate to have this great military installation in the Volunteer State!"
«Read the rest of this article»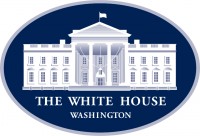 Washington, D.C. – During the U.N. General Assembly last month, U.S. President Donald J. Trump continued to fight for fairer trade deals for American workers. The results of that hard work came to light Monday, when the President signed a pair of groundbreaking deals at the White House.
"These two deals represent a tremendous victory for both of our nations," President Trump said. "They will create countless jobs, expand investment and commerce, reduce our trade deficit very substantially, promote fairness and reciprocity, and unlock the vast opportunities for growth."
«Read the rest of this article»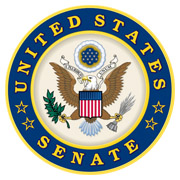 Nashville, TN – Senator Marsha Blackburn (R-Tenn.) gave the following statement on the news that Turkey has launched an offensive military operation in northern Syria:
"For years, American forces, including Tennessee's own elite 5th Group out of Fort Campbell, have stood alongside our Syrian Democratic Forces (SDF) Global Coalition partners to provide safety and security to Syria. Each time the possibility of American withdrawal from the region has been presented, I have called for a second look at the impacts of such a decision.
«Read the rest of this article»