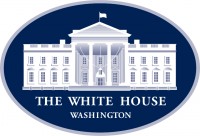 Washington, D.C. – In the weeks ahead, educators and government officials at the state and local level will be making important decisions about when to safely reopen America's schools.

"Our shared goal should be to have students physically present in school this fall if at all possible," the President of the American Academy of Pediatrics, Dr. Sally Goza, said at a White House summit today on Safely Reopening America's Schools.
«Read the rest of this article»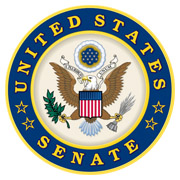 Washington, D.C. – Senator Marsha Blackburn (R-Tenn.) joined Senator Joni Ernst's (R-Iowa) bill to restrict taxpayer funding from going to cities that allow violent anarchist jurisdictions. The Ending Taxpayer Funding of Anarchy Act is also supported by Senators Mitch McConnell (R-Ky.), Tom Cotton (R-Ark.), Mike Braun (R-Ind.), Steve Daines (R-Mont.) and Kelly Loeffler (R-Ga.).
This Fourth of July weekend, gun violence and a spike in shootings besieged cities like New York and Chicago, where calls to defund the police have gained support from local authorities.
«Read the rest of this article»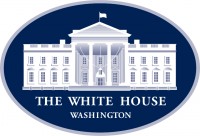 Washington, D.C. – President Donald Trump visited Mount Rushmore on Friday, July 3rd, 2020, where he delivered "one of the best speeches of his Presidency," according to The Wall Street Journal editorial board.

Watch: Highlights from President Trump's visit to Mount Rushmore
«Read the rest of this article»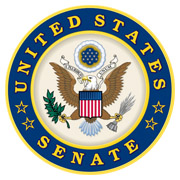 Washington, D.C. – Senators Marsha Blackburn (R-Tenn.) and Kelly Loeffler (R-Ga.) have introduced legislation to combat illegal immigration fraud and eliminate loopholes in birthright citizenship that are being exploited by foreign nationals. The Ban Birth Tourism Act will amend the Immigration and Nationality Act and ban birth tourism as a permissible basis for obtaining a temporary visitor visa.
"Over the last two decades, birth tourism has grown to be a sizable industry. Each year tens of thousands of people exploit this immigration law loophole. Our nation's citizenship is not for sale to those who pay to come here and give birth," said Senator Blackburn.
«Read the rest of this article»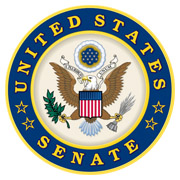 Washington, D.C. – Though we may have celebrated Independence Day a little differently this year, we honor the brave men and women who have fought and sacrificed for the freedoms that define our way of life and those who are currently serving to keep us safe and free.
Last week, I chaired a Senate health committee hearing with Dr. Anthony Fauci and other Donald Trump Administration officials to get an update on our progress towards safely getting back to work and back to school. You can watch here.
«Read the rest of this article»
ERA of Self Regulation is Over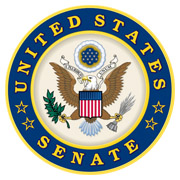 Washington, D.C. – What the digital mob chooses to attack changes with the news cycle. As we have seen, this heavily influences how Big Tech polices content on their platforms.
For years, tech companies have waged a very public war against platform users who speak out against the popular narrative, abusing the "Section 230" protections Congress created to protect growing tech firms and encourage innovation.
The dynamic between users and platforms has changed, though—and now, Congress must change the law that guides that dynamic.
«Read the rest of this article»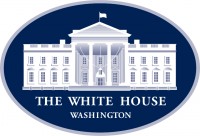 Washington, D.C. – PRESIDENT DONALD TRUMP: Wow. Are you having a good time? (Applause.) Members of Congress, members of my cabinet, and my fellow Americans: The First Lady and I are delighted to welcome you to the second annual Salute to America. (Applause.)
On this wonderful day, we celebrate our history, our heroes, our heritage, our great American flag, and our freedom. Happy Fourth of July to everyone. (Applause.)
«Read the rest of this article»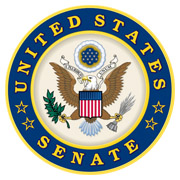 Washington, D.C. – At a Senate hearing this past week on COVID-19 Coronavirus, U.S. Senator Lamar Alexander (R-Tenn.) asked National Institutes of Health (NIH) Director Francis Collins whether "In the midst of all this depressing news about the virus, will there be enough tests so we can watch some football this fall, or basketball this winter?"
Alexander said the answer may depend upon Dr. Collins' project to find new ways to produce tens of millions of quick, reliable diagnostic tests.
Dr. Collins is heading an effort, nicknamed the "shark tank," to accelerate development of new tests to determine whether an individual has COVID-19 Coronavirus.
«Read the rest of this article»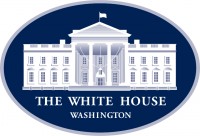 Washington, D.C. – On August 18th, 1920, the 19th amendment to the U.S. Constitution was ratified. Eight days later, it was officially adopted, securing the right to vote for American women.

To honor the 100th anniversary of this historic event, First Lady Melania Trump announced an exhibit titled Building the Movement: America's Youth Celebrate 100 Years of Women's Suffrage.
«Read the rest of this article»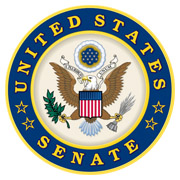 Washington, D.C. – U.S. Senator Marsha Blackburn (R-Tenn.) applauded the closure of the Confucius Institute at the University of Memphis following her efforts to increase transparency about the harm the Chinese government-run programs cause to academic freedom.
"Those studying Chinese culture and language at American schools should be alarmed that the Chinese government has infiltrated their institutions. I am pleased to share that today is the last day a Confucius Institute will call the University of Memphis home," said Senator Blackburn
«Read the rest of this article»