Nashville, TN – Tennessee Wildlife Resources Agency (TWRA) Tennessee's statewide three-day archery private lands only/antlered only deer season will be held August 23rd-25th, 2019. In addition, newly-created muzzleloader/archery, antlered only hunt for the new Unit CWD for private lands and selected public lands will take place.
Unit CWD hunting regulations only apply to CWD positive counties of Fayette County, Hardeman County, and Madison County and CWD high-risk counties of Chester County, Haywood County, McNairy County, Shelby County, and Tipton County.
«Read the rest of this article»

Nashville, TN – On Saturday, August 24th, 2019, Tennessee residents are allowed to hunt without a license which coincides with the opening day of squirrel season as well as being during the August private lands, archery only deer season.
Free Hunting Day is an event the Tennessee Wildlife Resources Agency annually provides in hopes of increasing interest in hunting. Squirrel hunting is one of Tennessee's oldest and favorite traditions. The day serves as an excellent opportunity for people to experience the enjoyment of the sport.
«Read the rest of this article»

Clarksville, TN – Tickets are on sale now for the Gateway Chamber Orchestra's 2019-2020 Season – "Emotion Abounds". This season, the GCO will perform inspiring musical programs that will transport audiences through time to explore the passionate works that have influenced centuries of music.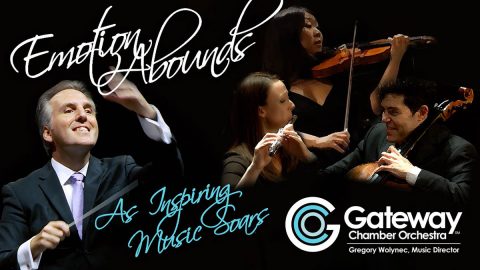 «Read the rest of this article»

Clarksville, TN – On a July afternoon in 1914, more than 75 people crowded into a house on Madison Street for a meeting of the newly established Clarksville Equal Suffrage League.
The women who joined the league that afternoon spent the next six years facing ridicule and threats of violence in the pursuit of their goal – earning women the right to vote.
«Read the rest of this article»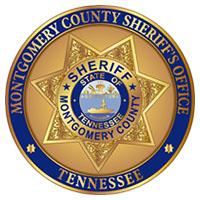 Clarksville, TN – On Thursday, August 8th, 2019, the National Society of the Sons of the American Revolution (NSSAR) held their annual Public Service Award.
This year's award recipients were Lieutenant Cliff Smith from the Montgomery County Sheriff's Office, Paramedic Russell "Andy" Merritt from the Montgomery County Emergency Medical Services, and District Assistant Chief Shaun Arms from the Montgomery County Volunteer Fire Service.
«Read the rest of this article»

Clarksville, TN – On Tuesday, August 6th, 2019, the Clarksville Police Department held the 2019 National Night Out event at the Wilma Rudolph Event Center.
National Night Out is meant to enhance the relationship between neighbors and law enforcement while bringing back a true sense of community.
It afforded an opportunity to bring the community together under positive circumstances.
«Read the rest of this article»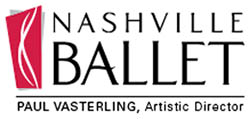 Nashville, TN – Nashville Ballet invites community youth ages eight and up to open auditions for the 2019-2020 season production of Nashville's Nutcracker. Auditions are on August 18th, August 25th, and September 8th at Nashville Ballet's Sylvan Park facility, 3630 Redmon Street, Nashville, Tennessee.
An annual holiday production, Nashville's Nutcracker features approximately 300 youth cast members from School of Nashville Ballet and the surrounding community dancing alongside the professional artists in Nashville Ballet's Company, as well as the Nashville Symphony.
«Read the rest of this article»

Nashville, TN – The Tennessee Wildlife Resources Agency is seeking fields to lease for the upcoming 2019 dove season. The first segment of dove season opens at noon on Sunday, September 1st.
Mourning doves are a popular game bird and one of the most widely distributed and abundant birds in North America. More mourning doves are harvested than all other migratory bird species combined in 39 of the continental states. In Tennessee, an estimated 19,000 hunters harvested approximately 334,000 mourning doves last year.
«Read the rest of this article»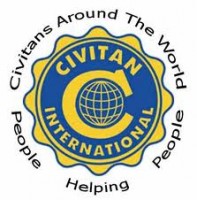 Cunningham, TN – Last Saturday, July 27th, 2019, the Central Civitan held the 111th Annual Lone Oak Picnic at the Central Civitan Club building located at 275 Highway 13.
This free event featured live music, inflatables for the kids, face painting, silent auction, a car cruise in and off course the BBQ the picnic is famous for.
Great day, great crowd, great weather, one hundred and eleven years of doing this and going strong," said Montgomery County Sheriff John Fuson. "This is one of the biggest and best organized community events that I have ever been to in Montgomery County. Talking to other Sheriffs that go to events across the state, they say the same thing."
«Read the rest of this article»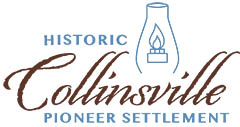 Clarksville, TN – On Saturday, October 5th, 2019, Historic Collinsville Pioneer Settlement is hosting a one-day Artisan Fair from 10:00am to 2:00pm as part of Tennessee Craft Week (October 4th-13th).
Artists and craftspeople are invited to bring a table to show and sell their work. They are looking for artists and craftspeople who work with jewelry, pottery, fabric, metal, photography, paints, wood—any material that showcases artistic and hand-crafted products.
«Read the rest of this article»