Topic: Orbit
Written by Guy Webster
NASA's Jet Propulsion Laboratory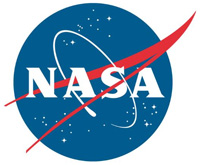 Pasadena, CA – NASA's senior Mars rover, Opportunity, has just passed the shortest-daylight weeks of the long Martian year with its solar panels in encouragingly clean condition for entering a potential dust-storm season in 2018.
Before dust season will come the 14th Earth-year anniversaries of Mars landings by the twin rovers Spirit and Opportunity in January 2004. Their missions were scheduled to last 90 Martian days, or sols, equivalent to about three months.
«Read the rest of this article»
Written by Lyle Tavernier
NASA's Jet Propulsion Laboratory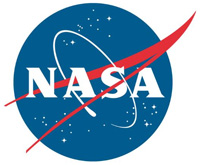 Pasadena, CA – The term "supermoon" has been popping up a lot in the news and on social media over the past few years. But what are supermoons, why do they occur and how can they be used as an educational tool. Plus, are they really that super?
There's a good chance you'll hear even more about supermoons in the coming months. The full moon on December 3rd marked the first and only supermoon of 2017, but it will be followed by two more in January 2018. Three supermoons in a row! Now is a great time to learn about these celestial events and get students exploring more about Earth's only natural satellite.
«Read the rest of this article»
Written by Bill Steigerwald / Nancy Jones
NASA Goddard Space Flight Center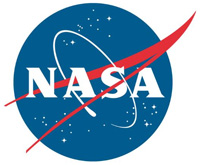 Greenbelt, MD – Heat generated by the gravitational pull of moons formed from massive collisions could extend the lifetimes of liquid water oceans beneath the surface of large icy worlds in our outer solar system, according to new NASA research.
This greatly expands the number of locations where extraterrestrial life might be found, since liquid water is necessary to support known forms of life and astronomers estimate there are dozens of these worlds.
"These objects need to be considered as potential reservoirs of water and life," said Prabal Saxena of NASA's Goddard Space Flight Center in Greenbelt, Maryland, lead author of the research published in Icarus November 24th.
«Read the rest of this article»
Written by Elizabeth Zubritsky
NASA's Goddard Space Flight Center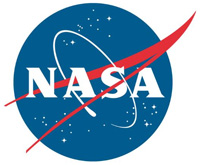 Greenbelt, MD – A NASA-led team has found evidence that the oversized exoplanet WASP-18b is wrapped in a smothering stratosphere loaded with carbon monoxide and devoid of water. The findings come from a new analysis of observations made by the Hubble and Spitzer space telescopes.
The formation of a stratosphere layer in a planet's atmosphere is attributed to "sunscreen"-like molecules, which absorb ultraviolet (UV) and visible radiation coming from the star and then release that energy as heat.
«Read the rest of this article»
Written by Frank Tavares
NASA's Ames Research Center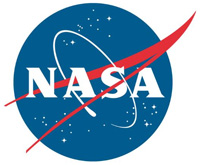 Mountain View, CA – Ever wonder what would happen if you got sick in space? NASA has sent bacteria samples into low-Earth orbit to help find out.
One of the agency's latest small satellite experiments is the E. coli Anti-Microbial Satellite, or EcAMSat, which will explore the genetic basis for how effectively antibiotics can combat E. coli bacteria in the low gravity of space. This CubeSat – a spacecraft the size of a shoebox built from cube-shaped units – has just been deployed from the space station, and may help us improve how we fight infections, providing safer journeys for astronauts on future voyages, and offer benefits for medicine here on Earth.
«Read the rest of this article»
Written by Kimberly Minafra
NASA' Ames Research Center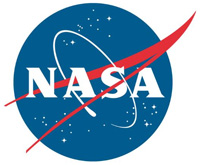 Silicon Valley, CA – NASA launched the Technology Educational Satellite, or TechEdSat-6, to the International Space Station on Orbital ATK's Cygnus spacecraft from NASA's Wallops Flight Facility in Virginia on November 12th. This bread loaf-sized satellite is part of a continuing series to demonstrate the "Exo-Brake" parachute device, advanced communications and wireless sensor networks.
TechEdSat-6 was released into low-Earth orbit from the NanoRacks platform on November 20th, to begin a series of wireless sensor experiments which will be the first self-powered tests, expanding the capabilities of sensor networks for future ascent or re-entry systems.
«Read the rest of this article»
Written by Dwayne Brown / Laurie Cantillo
NASA Headquarters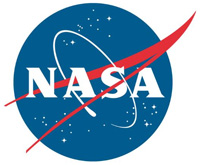 Washington, D.C. – Astronomers recently scrambled to observe an intriguing asteroid that zipped through the solar system on a steep trajectory from interstellar space-the first confirmed object from another star.
Now, new data reveal the interstellar interloper to be a rocky, cigar-shaped object with a somewhat reddish hue. The asteroid, named 'Oumuamua by its discoverers, is up to one-quarter mile (400 meters) long and highly-elongated-perhaps 10 times as long as it is wide. That aspect ratio is greater than that of any asteroid or comet observed in our solar system to date.
«Read the rest of this article»
Written by Steve Cole
NASA Headquarters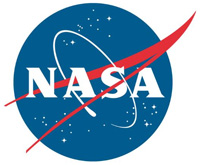 Washington, D.C. – NASA has successfully launched for the National Oceanic and Atmospheric Administration (NOAA) the first in a series of four highly advanced polar-orbiting satellites, equipped with next-generation technology and designed to improve the accuracy of U.S. weather forecasts out to seven days.
The Joint Polar Satellite System-1 (JPSS-1) lifted off on a United Launch Alliance Delta II rocket from Vandenberg Air Force Base, California, at 1:47am PST Saturday.
«Read the rest of this article»
Written by Samson Reiny
NASA's Earth Science News Team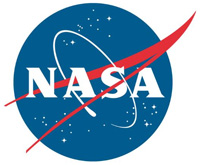 Washington, D.C. – Behind every weather forecast—from your local, five-day prediction to a late-breaking hurricane track update—are the satellites that make them possible. Government agencies depend on observations from weather satellites to inform forecast models that help us prepare for approaching storms and identify areas that need evacuating or emergency first responders.
Weather satellites have traditionally been large, both in the effort needed to build them and in actual size. They can take several years to build and can be as big as a small school bus. But all of that could change in the future with the help of a shoebox-sized satellite that will start orbiting Earth later this month.
«Read the rest of this article»
Written by Dwayne Brown / Laurie Cantillo
NASA Headquarters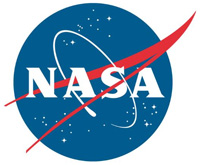 Washington, D.C. – An international team of astronomers led by NASA scientists successfully completed the first global exercise using a real asteroid to test global response capabilities.
Planning for the so-called "TC4 Observation Campaign" started in April, under the sponsorship of NASA's Planetary Defense Coordination Office. The exercise commenced in earnest in late July, when the European Southern Observatory's Very Large Telescope recovered the asteroid. The finale was a close approach to Earth in mid-October.
«Read the rest of this article»