Topic: Orbit
NASA Jet Propulsion Laboratory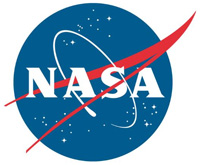 Pasadena, CA – In the nearby Whirlpool galaxy and its companion galaxy, M51b, two supermassive black holes heat up and devour surrounding material. These two monsters should be the most luminous X-ray sources in sight, but a new study using observations from NASA's NuSTAR (Nuclear Spectroscopic Telescope Array) mission shows that a much smaller object is competing with the two behemoths.
The most stunning features of the Whirlpool galaxy – officially known as M51a – are the two long, star-filled "arms" curling around the galactic center like ribbons. The much smaller M51b clings like a barnacle to the edge of the Whirlpool. Collectively known as M51, the two galaxies are merging.
«Read the rest of this article»
NASA's Goddard Space Flight Center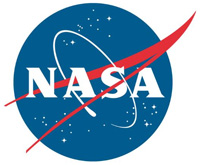 Greenbelt, MD – NASA's 4-year-old atmosphere-sniffing Mars Atmosphere and Volatile Evolution (MAVEN) mission is embarking on a new campaign today to tighten its orbit around Mars.
The operation will reduce the highest point of the MAVEN spacecraft's elliptical orbit from 3,850 to 2,800 miles (6,200 to 4,500 kilometers) above the surface and prepare it to take on additional responsibility as a data-relay satellite for NASA's Mars 2020 rover, which launches next year.
"The MAVEN spacecraft has done a phenomenal job teaching us how Mars lost its atmosphere and providing other important scientific insights on the evolution of the Martian climate," said Jim Watzin, director of NASA's Mars Exploration Program. "Now we're recruiting it to help NASA communicate with our forthcoming Mars rover and its successors."
«Read the rest of this article»
NASA Jet Propulsion Laboratory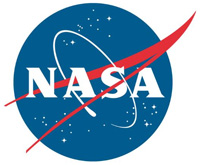 Pasadena, CA – Before the pair of briefcase-sized spacecraft known collectively as MarCO launched last year, their success was measured by survival: If they were able to operate in deep space at all, they would be pushing the limits of experimental technology.
Now well past Mars, the daring twins seem to have reached their limit. It's been over a month since engineers have heard from MarCO, which followed NASA's InSight to the Red Planet. At this time, the mission team considers it unlikely they'll be heard from again.
«Read the rest of this article»
NASA Langley Research Center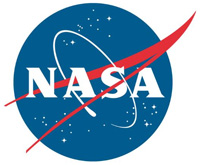 Hampton, VA – Chill out. That's the current message from the Sun to Earth's upper atmosphere says NASA.
To be more precise, as the Sun settles into a cyclical, natural lull in activity, the upper atmosphere, or thermosphere — far above our own climate system — is responding in kind by cooling and contracting.
Could that have implications for folks down here on the surface? Absolutely not. Unless, that is, you're someone with a vested interest in tracking an orbiting satellite or space debris.
«Read the rest of this article»
NASA's Ames Research Center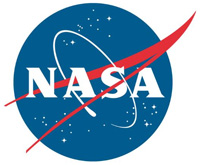 Mountain View, CA – Slightly smaller than Earth, Venus is our closest planetary neighbor. Despite its proximity, relatively little was known about the planet in the late 1970s, especially its lower atmosphere. All that changed, though, when the most comprehensive study of the Venusian atmosphere began 40 years ago with the NASA Pioneer Venus project.
NASA's Ames Research Center in California's Silicon Valley managed the project, consisting of two spacecraft built by the Hughes Aircraft Company in El Segundo, California.
«Read the rest of this article»
NASA Headquarters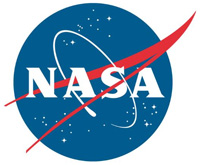 Washington, D.C. – NASA welcomed a new administrator, Jim Bridenstine, deputy administrator, Jim Morhard, and chief financial officer, Jeff DeWit, in 2018. Their focus is on firmly establishing the groundwork to send Americans back to the Moon sustainably, with plans to use the agency's lunar experience to prepare to send astronauts to Mars.
"Our agency's accomplishments in 2018 are breathtaking. We've inspired the world and created incredible new capabilities for our nation," Bridenstine said. "This year, we landed on Mars for the seventh time, and America remains the only country to have landed on Mars successfully."
«Read the rest of this article»
NASA Headquarters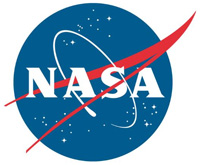 Washington, D.C. – Fishermen would be puzzled if they netted only big and little fish, but few medium-sized fish. Astronomers likewise have been perplexed in conducting a census of star-hugging extrasolar planets. They have found hot Jupiter-sized planets and hot super-Earths (planets no more than 1.5 times Earth's diameter).
These planets are scorching hot because they orbit very close to their star. But so-called "hot Neptunes," whose atmospheres are heated to more than 1,700 degrees Fahrenheit, have been much harder to find. In fact, only about a handful of hot Neptunes have been found so far.
«Read the rest of this article»
NASA Jet Propulsion Laboratory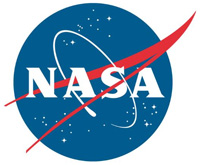 Pasadena, CA – On December 3rd, 2018 after traveling billions of kilometers from Earth, NASA's OSIRIS-REx spacecraft reached its target, Bennu, and kicked off a nearly two-year, up-close investigation of the asteroid.
It will inspect nearly every square inch of this ancient clump of rubble left over from the formation of our solar system. Ultimately, the spacecraft will pick up a sample of pebbles and dust from Bennu's surface and deliver it to Earth in 2023.
Generations of planetary scientists will get to study pieces of the primitive materials that formed our cosmic neighborhood and to better understand the role asteroids may have played in delivering life-forming compounds to planets and moons.
«Read the rest of this article»
NASA's Jet Propulsion Laboratory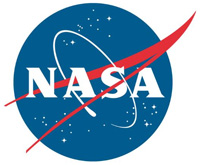 Pasadena, CA – NASA says the entire history of human existence is a tiny blip in our solar system's 4.5-billion-year history. No one was around to see planets forming and undergoing dramatic changes before settling in their present configuration. In order to understand what came before us — before life on Earth and before Earth itself — scientists need to hunt for clues to that mysterious distant past.
Those clues come in the form of asteroids, comets and other small objects. Like detectives sifting through forensic evidence, scientists carefully examine these small bodies for insights about our origins.
«Read the rest of this article»
NASA Headquarters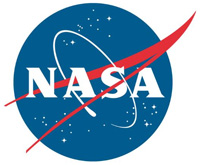 Washington, D.C. – The powerhouse that will help NASA's Orion spacecraft venture beyond the Moon is stateside. The European-built service module that will propel, power and cool during Orion flight to the Moon on Exploration Mission-1 arrived from Germany at the agency's Kennedy Space Center in Florida on Tuesday to begin final outfitting, integration and testing with the crew module and other Orion elements.
The service module is integral to human missions to the Moon and Mars. After Orion launches on top of the agency's Space Launch System rocket, the service module will be responsible for in-space maneuvering throughout the mission, including course corrections.
«Read the rest of this article»