Topic: Orbit
Written by Sarah Frazier
NASA's Goddard Space Flight Center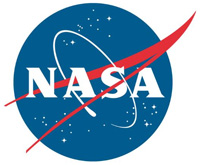 Greenbelt, MD – In October 2018, NASA is launching the Ionospheric Connection Explorer, or ICON, to study Earth's dynamic interface to space.
Its combination of remote and in situ measurements will help scientists better understand this region — and how it changes in response to both space weather from above and terrestrial weather from below, a dynamic mix that can affect our communications, satellites and astronauts.
«Read the rest of this article»
NASA Headquarters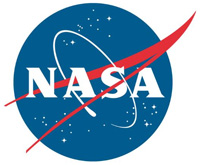 Washington, D.C. – Using NASA's Hubble and Kepler space telescopes, astronomers have uncovered tantalizing evidence of what could be the first discovery of a moon orbiting a planet outside our solar system.
This moon candidate, which is 8,000 light-years from Earth in the Cygnus constellation, orbits a gas-giant planet that, in turn, orbits a star called Kepler-1625. Researchers caution that the moon hypothesis is tentative and must be confirmed by follow-up Hubble observations.
«Read the rest of this article»
NASA Headquarters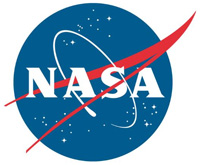 Washington, D.C. – In December of 2017, President Donald Trump signed Space Policy Directive-1, in which the president directed NASA "to lead an innovative and sustainable program of exploration with commercial and international partners to enable human expansion across the solar system and to bring back to Earth new knowledge and opportunities."
In answer to that bold call, and consistent with the NASA Transition Authorization Act of 2017, NASA recently submitted to Congress a plan to revitalize and add direction to NASA's enduring purpose.
«Read the rest of this article»
NASA's Jet Propulsion Laboratory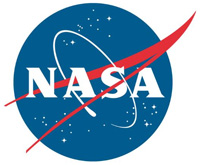 Pasadena, CA – A new experimental weather satellite no bigger than a cereal box got an inside look at Hurricane Florence in a test of technology that could influence the future of storm monitoring from space. The satellite took its first images of Hurricane Florence on Tuesday, September 11th, just hours after its instrument was turned on.
TEMPEST-D, which deployed into low-Earth orbit from the International Space Station in July, carries a state-of-the-art miniaturized microwave radiometer, an instrument that sees through the thick clouds to reveal the hidden interior of storms, just like a security scanner can see inside luggage at the airport.
«Read the rest of this article»
NASA's Jet Propulsion Laboratory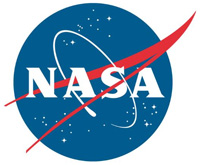 Pasadena, CA – All eyes were on Hurricane Florence Wednesday as the Category 3 storm barreled toward the U.S. East Coast. NASA's Atmospheric Infrared Sounder (AIRS) instrument was watching, too, and captured new imagery of the storm's approach.
AIRS, in conjunction with the Advanced Microwave Sounding Unit (AMSU), senses emitted infrared and microwave radiation from Earth to provide a three-dimensional look at weather and climate. It acquired infrared and visible light images at 12:30pm CDT Wednesday.
«Read the rest of this article»
NASA's Jet Propulsion Laboratory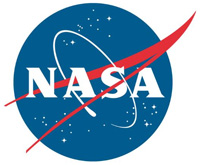 Pasadena, CA – NASA's Dawn mission is drawing to a close after 11 years of breaking new ground in planetary science, gathering breathtaking imagery, and performing unprecedented feats of spacecraft engineering.
Dawn's mission was extended several times, outperforming scientists' expectations in its exploration of two planet-like bodies, Ceres and Vesta, that make up 45 percent of the mass of the main asteroid belt. Now the spacecraft is about to run out of a key fuel, hydrazine. When that happens, most likely between mid-September and mid-October, Dawn will lose its ability to communicate with Earth. It will remain in a silent orbit around Ceres for decades.
«Read the rest of this article»
NASA Headquarters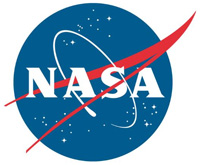 Washington, D.C. – NASA's New Horizons spacecraft has made its first detection of its next flyby target, the Kuiper Belt object nicknamed Ultima Thule, more than four months ahead of its New Year's 2019 close encounter.
Mission team members were thrilled – if not a little surprised – that New Horizons' telescopic Long Range Reconnaissance Imager (LORRI) was able to see the small, dim object while still more than 100 million miles away, and against a dense background of stars. Taken August 16th, 2018 and transmitted home through NASA's Deep Space Network over the following days, the set of 48 images marked the team's first attempt to find Ultima with the spacecraft's own cameras.
«Read the rest of this article»
NASA's Jet Propulsion Laboratory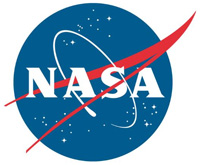 Pasadena, CA – The navigation for NASA's Parker Solar Probe is led by the agency's Jet Propulsion Laboratory in Pasadena, California, which also has a role in two of the spacecraft's four onboard instrument suites. Parker Solar Probe will fly closer to the Sun than any previous spacecraft and through the solar corona itself.
One instrument, called the Energetic Particle Instrument-Hi (EPI-Hi), will investigate the mysteries of high-speed solar particles that hurtle toward Earth at close to the speed of light. Observations by the Parker Solar Probe will lead to better predictions of space weather and address fundamental mysteries about the Sun's dynamic corona. EPI-Hi is part of the Integrated Science Investigation of the Sun, led by Principal Investigator David McComas of Princeton University in New Jersey.
«Read the rest of this article»
NASA's Goddard Space Flight Center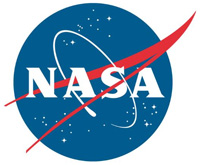 Greenbelt, MD – After an almost two-year journey, NASA's asteroid sampling spacecraft, the Origins, Spectral Interpretation, Resource Identification, Security-Regolith Explorer (OSIRIS-REx), caught its first glimpse of asteroid Bennu last week and began the final approach toward its target.
Kicking off the mission's asteroid operations campaign on August 17th, 2018 the spacecraft's PolyCam camera obtained the image from a distance of 1.4 million miles (2.2 million km).
​ «Read the rest of this article»
NASA's Ames Research Center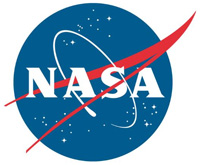 Moffett Field, CA – Dealing with trash is a challenge wherever people work and live, and space is no exception. Astronauts produce a couple of pounds of trash per crew member per day.
To better manage this, NASA is developing a new trash processing system to demonstrate on the International Space Station. This work is critical for potential future missions traveling farther from Earth, to the Moon and Mars, and for longer periods of time.
«Read the rest of this article»