Topic: Orbit
NASA's Johnson Space Center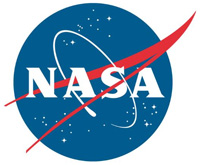 Houston, TX – Astronomers using the TRAPPIST telescope at ESO's La Silla Observatory have discovered three planets with sizes and temperatures similar to those of Venus and Earth, orbiting an ultra-cool dwarf star just 40 light-years from Earth.
Michaël Gillon of the University of Liège in Belgium, leading a team of astronomers including Susan M. Lederer of NASA Johnson Space Center, have used the TRAPPIST telescope to observe the star 2MASS J23062928-0502285, now also known as TRAPPIST-1.
They found that this dim and cool star faded slightly at regular intervals, indicating that several objects were passing between the star and the Earth.
«Read the rest of this article»
Written by Whitney Clavin
NASA's Jet Propulsion Laboratory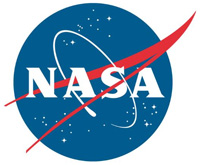 Pasadena, CA – Scientists are getting closer to finding worlds that resemble our own "blue marble" of a planet. NASA's Kepler mission alone has confirmed more than 1,000 planets outside our solar system — a handful of which are a bit bigger than Earth and orbit in the habitable zones of their stars, where liquid water might exist.
Some astronomers think the discovery of Earth's true analogs may be around the corner. What are the next steps to search for life on these potentially habitable worlds?
«Read the rest of this article»
Written by Elizabeth Landau
NASA's Jet Propulsion Laboratory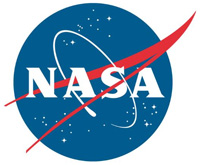 Pasadena, CA – Imagine you want to measure the size of a room, but it's completely dark. If you shout, you can tell if the space you're in is relatively big or small, depending on how long it takes to hear the echo after it bounces off the wall.
Astronomers use this principle to study objects so distant they can't be seen as more than points. In particular, researchers are interested in calculating how far young stars are from the inner edge of their surrounding protoplanetary disks. These disks of gas and dust are sites where planets form over the course of millions of years.
«Read the rest of this article»
Written by Dwayne Brown / Laurie Cantillo
NASA Headquarters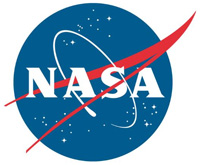 Washington, D.C. – NASA is soliciting ideas from U.S. industry for designs of a Mars orbiter for potential launch in the 2020s. The satellite would provide advanced communications and imaging, as well as robotic science exploration, in support of NASA's Journey to Mars.
The orbiter would substantially increase bandwidth communications and maintain high-resolution imaging capability. It also may use experimental cutting-edge technologies, such as high-power solar electric propulsion or an optical communications package, which could greatly improve transmission speed and capacity over radio frequency systems.
«Read the rest of this article»
Written by Molly Porter
NASA's Marshall Space Flight Center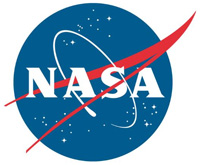 Huntsville, AL – For millennia, people on Earth have watched comets in the sky. Many ancient cultures saw comets as the harbingers of doom, but today scientists know that comets are really frozen balls of dust, gas, and rock and may have been responsible for delivering water to planets like Earth billions of years ago.
While comets are inherently interesting, they can also provide information about other aspects of our Solar System. More specifically, comets can be used as laboratories to study the behavior of the stream of particles flowing away from the Sun, known as the solar wind.
Recently, astronomers announced the results of a study using data collected with NASA's Chandra X-ray Observatory of two comets — C/2012 S1 (also known as "Comet ISON") and C/2011 S4 ("Comet PanSTARRS").
«Read the rest of this article»
Written by Emily Baldwin
European Space Agency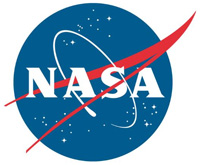 Pasadena, CA – NASA's Cassini spacecraft has detected the faint but distinct signature of dust coming from beyond our solar system. The research, led by a team of Cassini scientists primarily from Europe, is published this week in the journal Science.
Cassini has been in orbit around Saturn since 2004, studying the giant planet, its rings and its moons. The spacecraft has also sampled millions of ice-rich dust grains with its cosmic dust analyzer instrument. The vast majority of the sampled grains originate from active jets that spray from the surface of Saturn's geologically active moon Enceladus.
«Read the rest of this article»
Written by Cheryl Warner
NASA's Headquarters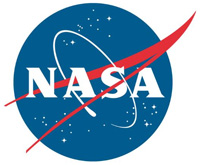 Washington, D.C. – The first human-rated expandable structure that may help inform the design of deep space habitats is set to be installed to the International Space Station Saturday, April 16th. NASA Television coverage of the installation will begin at 5:30am EDT.
The Bigelow Expandable Activity Module (BEAM) will be attached to the station's Tranquility module over a period of about four hours. Controllers in mission control at NASA's Johnson Space Center in Houston will remove BEAM from the unpressurized trunk of SpaceX's Dragon spacecraft, using the robotic Canadarm2, and move it into position next to Tranquility's aft assembly port.
«Read the rest of this article»
Written by Preston Dyches
NASA's Jet Propulsion Laboratory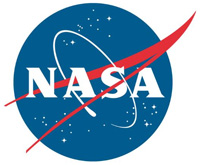 Pasadena, CA – Contrary to recent reports, NASA's Cassini spacecraft is not experiencing unexplained deviations in its orbit around Saturn, according to mission managers and orbit determination experts at NASA's Jet Propulsion Laboratory in Pasadena, California.
Several recent news stories have reported that a mysterious anomaly in Cassini's orbit could potentially be explained by the gravitational tug of a theorized massive new planet in our solar system, lurking far beyond the orbit of Neptune.
«Read the rest of this article»
Written by Whitney Clavin
NASA's Jet Propulsion Laboratory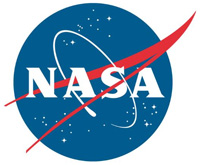 Pasadena, CA – Astronomers have made great strides in discovering planets outside of our solar system, termed "exoplanets." In fact, over the past 20 years more than 5,000 exoplanets have been detected beyond the eight planets that call our solar system home.
The majority of these exoplanets have been found snuggled up to their host star completing an orbit (or year) in hours, days or weeks, while some have been found orbiting as far as Earth is to the sun, taking one Earth year to circle.
«Read the rest of this article»
Written by DC Agle
NASA's Jet Propulsion Laboratory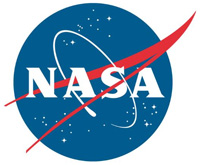 Pasadena, CA – NASA's Near-Earth Object Wide-field Survey Explorer (NEOWISE) mission has released its second year of survey data. The spacecraft has now characterized a total of 439 NEOs since the mission was re-started in December 2013. Of these, 72 were new discoveries.
Near-Earth Objects (NEOs) are comets and asteroids that have been nudged by the gravitational attraction of the giant planets in our solar system into orbits that allow them to enter Earth's neighborhood. Eight of the objects discovered in the past year have been classified as potentially hazardous asteroids (PHAs), based on their size and how closely their orbits approach Earth.
«Read the rest of this article»