Topic: Orbit
NASA's Ames Research Center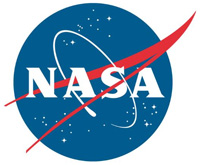 Silicon Valley, CA – NASA's planet-hunting Kepler spacecraft began the 18th observing campaign of its extended mission, K2, on May 12th, 2018. For the next 82 days, Kepler will stare at clusters of stars, faraway galaxies, and a handful of solar system objects, including comets, objects beyond Neptune, and an asteroid. The Kepler spacecraft is expected to run out of fuel within several months.
Campaign 18 is a familiar patch of space, as it's approximately the same region of sky that Kepler observed during Campaign 5 in 2015. One of the advantages of observing a field over again is that planets outside the solar system, called exoplanets, may be found orbiting farther from their stars. Astronomers hope to not only discover new exoplanets during this campaign, but also to confirm candidates that were previously identified.
«Read the rest of this article»
Written by Jeanette Kazmierczak
NASA's Goddard Space Flight Center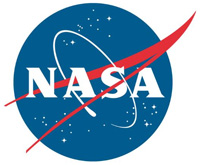 Greenbelt, MD – Scientists analyzing the first data from the Neutron star Interior Composition Explorer (NICER) mission have found two stars that revolve around each other every 38 minutes — about the time it takes to stream a TV drama.
One of the stars in the system, called IGR J17062–6143 (J17062 for short), is a rapidly spinning, superdense star called a pulsar. The discovery bestows the stellar pair with the record for the shortest-known orbital period for a certain class of pulsar binary system.
The data from NICER also show J17062's stars are only about 186,000 miles (300,000 kilometers) apart, less than the distance between Earth and the Moon.
«Read the rest of this article»
Written by Calla Cofield
NASA's Jet Propulsion Laboratory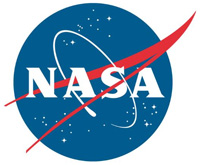 Pasadena, CA – Step outside on a clear night, and you can be sure of something our ancestors could only imagine: Every star you see likely plays host to at least one planet.
The worlds orbiting other stars are called "exoplanets," and they come in a wide variety of sizes, from gas giants larger than Jupiter to small, rocky planets about as big around as Earth or Mars. They can be hot enough to boil metal or locked in deep freeze. They can orbit their stars so tightly that a "year" lasts only a few days; they can orbit two suns at once. Some exoplanets are sunless rogues, wandering through the galaxy in permanent darkness.
«Read the rest of this article»
Written by Calla Cofield
NASA's Jet Propulsion Laboratory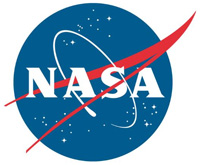 Pasadena, CA – The ASTERIA satellite, which was deployed into low-Earth orbit in November, is only slightly larger than a box of cereal, but it could be used to help astrophysicists study planets orbiting other stars.
Mission managers at NASA's Jet Propulsion Laboratory in Pasadena, California, recently announced that ASTERIA has accomplished all of its primary mission objectives, demonstrating that the miniaturized technologies on board can operate in space as expected.
«Read the rest of this article»
NASA Headquarters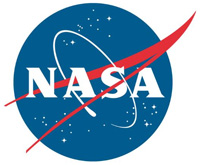 Washington, D.C. – NASA's Transiting Exoplanet Survey Satellite (TESS) is undergoing final preparations in Florida for its April 16th launch to find undiscovered worlds around nearby stars, providing targets where future studies will assess their capacity to harbor life.
"One of the biggest questions in exoplanet exploration is: If an astronomer finds a planet in a star's habitable zone, will it be interesting from a biologist's point of view?" said George Ricker, TESS principal investigator at the Massachusetts Institute of Technology (MIT) Kavli Institute for Astrophysics and Space Research in Cambridge, which is leading the mission. "We expect TESS will discover a number of planets whose atmospheric compositions, which hold potential clues to the presence of life, could be precisely measured by future observers."
«Read the rest of this article»
Written by Charlie Sobeck
NASA's Kepler Space Telescope mission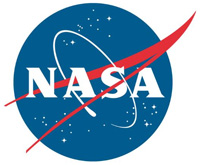 Silicon Valley, CA – Trailing Earth's orbit at 94 million miles away, the Kepler space telescope has survived many potential knock-outs during its nine years in flight, from mechanical failures to being blasted by cosmic rays.
At this rate, the hardy spacecraft may reach its finish line in a manner we will consider a wonderful success. With nary a gas station to be found in deep space, the spacecraft is going to run out of fuel. We expect to reach that moment within several months.
In 2013, Kepler's primary mission ended when a second reaction wheel broke, rendering it unable to hold its gaze steady at the original field of view.
«Read the rest of this article»
NASA's Jet Propulsion Laboratory
Mars Reconnaissance Orbiter Mission Status Report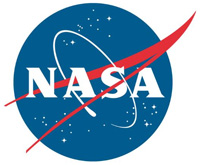 Pasadena, CA – NASA's Mars Reconnaissance Orbiter (MRO), at Mars since 2006, put itself into a precautionary standby mode on February 15th in response to sensing an unexpectedly low battery voltage.
The orbiter is solar-powered but relies on a pair of nickel-hydrogen batteries during periods when it is in the shadow of Mars for a portion of each orbit. The two are used together, maintaining almost identical charge during normal operations.
«Read the rest of this article»
NASA Headquarters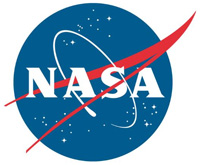 Washington, D.C. – NASA's Mars Reconnaissance Orbiter (MRO) has begun extra stargazing to help the space agency accomplish advances in Mars exploration over the next decade.
The spacecraft already has worked more than double its planned mission life since launch in 2005. NASA plans to keep using it past the mid-2020s. Increased reliance on a star tracker, and less on aging gyroscopes, is one way the mission is adapting to extend its longevity. Another step is wringing more useful life from batteries. The mission's extended service provides data relay from assets on Mars' surface and observations with its science instruments, despite some degradation in capabilities.
«Read the rest of this article»
NASA Headquarters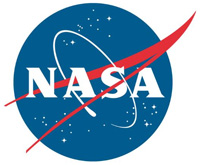 Washington, D.C. – Star-shaped and swallowtail-shaped tiny, dark bumps in fine-layered bright bedrock of a Martian ridge are drawing close inspection by NASA's Curiosity Mars rover.
This set of shapes looks familiar to geologists who have studied gypsum crystals formed in drying lakes on Earth, but Curiosity's science team is considering multiple possibilities for the origin of these features on "Vera Rubin Ridge" on Mars.
One uncertainty the rover's inspection may resolve is the timing of when the crystal-shaped features formed, relative to when layers of sediment accumulated around them.
«Read the rest of this article»
Written by Samson Reiny
​NASA's Earth Science News Team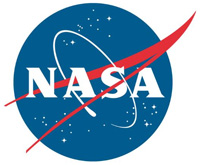 Washington, D.C. – On the evening of Friday, January 31st, 1958, Americans eagerly waited for news as the rocket carrying the Explorer 1 satellite was prepped for launch from Cape Canaveral, Florida.
The stakes were high.
Just months earlier, the Soviet Union successfully launched two Sputnik satellites, in October and November 1957. That December, news media were invited to witness the launch of a U.S. satellite on a Navy Vanguard rocket, but it exploded seconds after liftoff. The pressure was on the Army Ballistic Missile Agency's Jupiter-C rocket, the satellite built by the Jet Propulsion Laboratory and the science instruments developed at the University of Iowa to succeed.
«Read the rest of this article»