Topic: Orbit
NASA's Jet Propulsion Laboratory
Mars Reconnaissance Orbiter Mission Status Report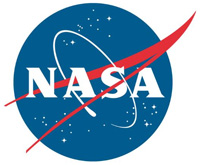 Pasadena, CA – NASA's Mars Reconnaissance Orbiter (MRO), at Mars since 2006, put itself into a precautionary standby mode on February 15th in response to sensing an unexpectedly low battery voltage.
The orbiter is solar-powered but relies on a pair of nickel-hydrogen batteries during periods when it is in the shadow of Mars for a portion of each orbit. The two are used together, maintaining almost identical charge during normal operations.
«Read the rest of this article»
NASA Headquarters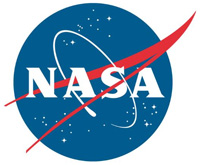 Washington, D.C. – NASA's Mars Reconnaissance Orbiter (MRO) has begun extra stargazing to help the space agency accomplish advances in Mars exploration over the next decade.
The spacecraft already has worked more than double its planned mission life since launch in 2005. NASA plans to keep using it past the mid-2020s. Increased reliance on a star tracker, and less on aging gyroscopes, is one way the mission is adapting to extend its longevity. Another step is wringing more useful life from batteries. The mission's extended service provides data relay from assets on Mars' surface and observations with its science instruments, despite some degradation in capabilities.
«Read the rest of this article»
NASA Headquarters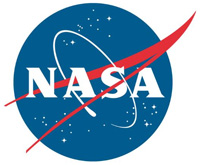 Washington, D.C. – Star-shaped and swallowtail-shaped tiny, dark bumps in fine-layered bright bedrock of a Martian ridge are drawing close inspection by NASA's Curiosity Mars rover.
This set of shapes looks familiar to geologists who have studied gypsum crystals formed in drying lakes on Earth, but Curiosity's science team is considering multiple possibilities for the origin of these features on "Vera Rubin Ridge" on Mars.
One uncertainty the rover's inspection may resolve is the timing of when the crystal-shaped features formed, relative to when layers of sediment accumulated around them.
«Read the rest of this article»
Written by Samson Reiny
​NASA's Earth Science News Team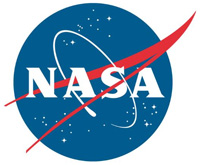 Washington, D.C. – On the evening of Friday, January 31st, 1958, Americans eagerly waited for news as the rocket carrying the Explorer 1 satellite was prepped for launch from Cape Canaveral, Florida.
The stakes were high.
Just months earlier, the Soviet Union successfully launched two Sputnik satellites, in October and November 1957. That December, news media were invited to witness the launch of a U.S. satellite on a Navy Vanguard rocket, but it exploded seconds after liftoff. The pressure was on the Army Ballistic Missile Agency's Jupiter-C rocket, the satellite built by the Jet Propulsion Laboratory and the science instruments developed at the University of Iowa to succeed.
«Read the rest of this article»
NASA's Jet Propulsion Laboratory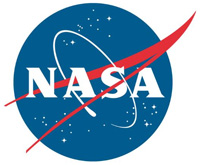 Pasadena, CA – NASA's satellite instruments are often the first to detect wildfires burning in remote regions, and the locations of new fires are sent directly to land managers worldwide within hours of the satellite overpass.
Together, NASA instruments, including a number built and managed by NASA's Jet Propulsion Laboratory in Pasadena, California, detect actively burning fires, track the transport of smoke from fires, provide information for fire management, and map the extent of changes to ecosystems, based on the extent and severity of burn scars.
«Read the rest of this article»
Written by Preston Dyches
NASA's Jet Propulsion Laboratory Media Relations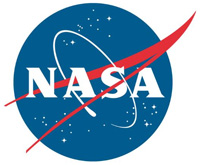 Pasadena, CA – Sixty years ago next week, the hopes of Cold War America soared into the night sky as a rocket lofted skyward above Cape Canaveral, a soon-to-be-famous barrier island off the Florida coast.
The date was January 31st, 1958. NASA had yet to be formed, and the honor of this first flight belonged to the U.S. Army. The rocket's sole payload was a javelin-shaped satellite built by the Jet Propulsion Laboratory in Pasadena, California. Explorer 1, as it would soon come to be called, was America's first satellite.
«Read the rest of this article»
NASA Headquarters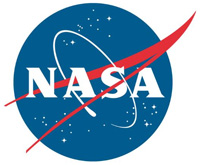 Washington, D.C. – If you live in the western part of North America, Alaska, and the Hawaiian islands, you might set your alarm early the morning of Wednesday, January 31st, 2018 for a lunar trifecta: a pre-dawn "super blue blood moon."
"For the (continental) U.S., the viewing will be best in the West," said Gordon Johnston, program executive and lunar blogger at NASA Headquarters in Washington. "Set your alarm early and go out and take a look."
«Read the rest of this article»
Written by Elizabeth Zubritsky
NASA's Goddard Space Flight Center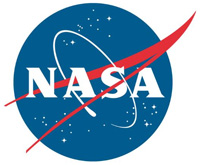 Greenbelt, MD – Like the waistband of a couch potato in midlife, the orbits of planets in our solar system are expanding. It happens because the Sun's gravitational grip gradually weakens as our star ages and loses mass. Now, a team of NASA and MIT scientists has indirectly measured this mass loss and other solar parameters by looking at changes in Mercury's orbit.
The new values improve upon earlier predictions by reducing the amount of uncertainty. That's especially important for the rate of solar mass loss, because it's related to the stability of G, the gravitational constant. Although G is considered a fixed number, whether it's really constant is still a fundamental question in physics.
«Read the rest of this article»
NASA Headquarters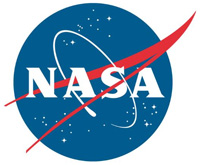 Washington, D.C. – Astronaut John Young, who walked on the Moon during Apollo 16 and commanded the first space shuttle mission, died Friday, January 5th, 2018, at the age of 87 from complications of pneumonia. Young began his impressive career at NASA in 1962, when he was selected from among hundreds of young pilots to join NASA's second astronaut class, known as the "New Nine."
"Today, NASA and the world have lost a pioneer," acting NASA Administrator Robert Lightfoot said in a statement. "Astronaut John Young's storied career spanned three generations of spaceflight; we will stand on his shoulders as we look toward the next human frontier.
«Read the rest of this article»
NASA Headquarters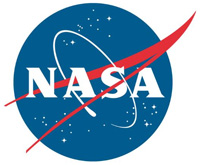 Washington, D.C. – The New Year's celebration to usher in 2019 will include an event like no other – more than four billion miles from Earth.
In just under a year – shortly after midnight Eastern Time on January 1st, 2019 – NASA's New Horizons spacecraft will buzz by the most primitive and most distant object ever explored. New Horizons' encounter with Kuiper Belt object 2014 MU69, which orbits a billion miles beyond Pluto, will offer the first close-up look at such a pristine building block of the solar system – and will be performed in a region of deep space that was practically unknown just a generation ago.
«Read the rest of this article»