Nashville, TN – Want to make your heart all warm and happy? Start with this gift list.
February is American Heart Month. And it's a good time for the American Heart Association's list of Top 10 Gifts that you can give to your heart to make it healthy and very, very happy.
While heart disease remains the No. 1 killer of Americans and No. 1 killer in the world, it is 80% preventable through steps we can all take.
«Read the rest of this article»
Written by Alan Buis
NASA's Jet Propulsion Laboratory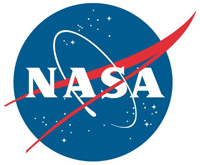 Pasadena, CA – NASA successfully launched its first Earth satellite designed to collect global observations of the vital soil moisture hidden just beneath our feet.
The Soil Moisture Active Passive (SMAP) observatory, a mission with broad applications for science and society, lifted off at 6:22am PST (9:22am EST) Saturday from Vandenberg Air Force Base, California, on a United Launch Alliance Delta II rocket.
«Read the rest of this article»