American Heart Association Rapid Access Journal Report
Dallas, TX – Gum disease and tooth loss may be associated with a higher risk of death in postmenopausal women but not increased cardiovascular disease risk, according to new research in Journal of the American Heart Association, the Open Access Journal of the American Heart Association/American Stroke Association.
Loss of all natural teeth also was linked with an increased risk of death in postmenopausal women.
«Read the rest of this article»
Written by Felicia Chou
NASA Headquarters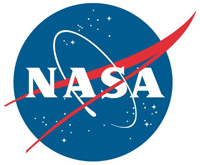 Washington, D.C. – NASA has selected a science mission that will measure emissions from the interstellar medium, which is the cosmic material found between stars. This data will help scientists determine the life cycle of interstellar gas in our Milky Way galaxy, witness the formation and destruction of star-forming clouds, and understand the dynamics and gas flow in the vicinity of the center of our galaxy.
The Galactic/Extragalactic ULDB Spectroscopic Terahertz Observatory (GUSTO) mission, led by principal investigator of the University of Arizona, Christopher Walker, will fly an Ultralong-Duration Balloon (ULDB) carrying a telescope with carbon, oxygen and nitrogen emission line detectors.
«Read the rest of this article»