Topic: Advil

Yonkers, NY – Too many people with insomnia routinely rely on over-the-counter sleep medications on a daily basis, finds Consumer Reports.
Given how many people develop a habit of taking these drugs, CR takes a closer look at the claim "non–habit forming," found on packaging for these widely available medications, and notes that dependency can be psychological in nature and not necessarily physical.
«Read the rest of this article»
Also, CR looks at the prescription painkiller epidemic, efforts to curb overuse of opioids, and surprising truths about medical marijuana

Yonkers, NY – Persistent and chronic pain can be a frustrating, debilitating and expensive problem. According to the June issue of Consumer Reports, 125 million Americans in pain spend about $300 billion on treatments and care every year. But not all of that care is effective, and some of it may be costly or even dangerous.
To help consumers make better, more informed choices, Consumer Reports took a closer look at the issue of treating pain in a special report on what works and what doesn't—and developed guidance on how to treat common ailments—including back, neck and joint pain.
«Read the rest of this article»
CR urges U.S. Food and Drug Administration to take stronger steps to reduce the dangers of pain-relief medications

Yonkers, NY – Some pain relief medications can be as addictive as heroin and are rife with deadly side effects.
Every day, 46 people in the U.S. die from legal pain pills and for each death, more than 30 people are admitted to an emergency room because of opioid complications. Consumer Reports has taken a close look at the dangers of prescription and over-the-counter painkillers and is calling on the U.S. Food and Drug Administration (FDA) to do more to make these drugs safer. «Read the rest of this article»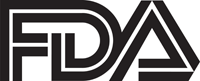 Washington, D.C. – Acetaminophen, a fever and pain reliever that is one of the most widely used medicines in the U.S., can cause rare but serious skin reactions, warns the Food and Drug Administration (FDA).
Although rare, possible reactions to acetaminophen include three serious skin diseases whose symptoms can include rash, blisters and, in the worst case, widespread damage to the surface of skin. If you are taking acetaminophen and develop a rash or other skin reaction, stop taking the product immediately and seek medical attention right away.
«Read the rest of this article»