Topic: Ann Arbor MI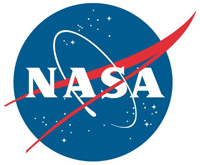 Pasadena, CA – A new NASA/university study of carbon dioxide emissions for 20 major cities around the world provides the first direct, satellite-based evidence that as a city's population density increases, the carbon dioxide it emits per person declines, with some notable exceptions.
The study also demonstrates how satellite measurements of this powerful greenhouse gas can give fast-growing cities new tools to track carbon dioxide emissions and assess the impact of policy changes and infrastructure improvements on their energy efficiency.
«Read the rest of this article»
Written by Alan Buis
NASA's Jet Propulsion Laboratory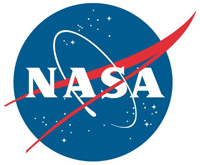 Pasadena, CA – Beginning this month, NASA is launching a suite of six next-generation, Earth-observing small satellite missions to demonstrate innovative new approaches for studying our changing planet.
These small satellites range in size from a loaf of bread to a small washing machine and weigh from a few to 400 pounds (180 kilograms). Their small size keeps development and launch costs down as they often hitch a ride to space as a "secondary payload" on another mission's rocket — providing an economical avenue for testing new technologies and conducting science.
«Read the rest of this article»
Written by Alan Buis
NASA's Jet Propulsion Laboratory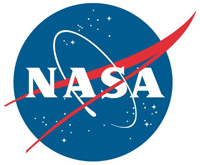 Pasadena, CA – In an extensive airborne survey, a NASA-led team has analyzed a previously identified "hot spot" of methane emissions in the Four Corners region of the United States, quantifying both its overall magnitude and the magnitudes of its sources. The study finds that just 10 percent of the individual methane sources are contributing half of the emissions.
Scientists from NASA's Jet Propulsion Laboratory and Caltech, both in Pasadena, California; the National Oceanic and Atmospheric Administration (NOAA), Boulder, Colorado; and the University of Michigan, Ann Arbor, used two JPL airborne spectrometers to identify and measure more than 250 individual sources of methane.
«Read the rest of this article»
NASA's Jet Propulsion Laboratory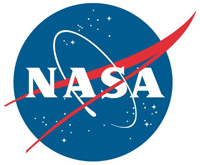 Pasadena, CA – NASA's Curiosity Mars rover has completed its second Martian year since landing inside Gale Crater nearly four Earth years ago, which means it has recorded environmental patterns through two full cycles of Martian seasons.
The repetition helps distinguish seasonal effects from sporadic events. For example, a large spike in methane in the local atmosphere during the first southern-hemisphere autumn in Gale Crater was not repeated the second autumn. It was an episodic release, still unexplained.
«Read the rest of this article»
Written by J.D. Harrington
NASA Headquarters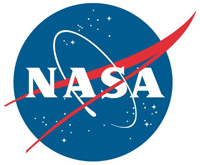 Washington, D.C. – NASA researchers, working in concert with the Air Force Research Laboratory (AFRL) and FlexSys Inc., of Ann Arbor, Michigan, successfully completed initial flight tests of a new morphing wing technology that has the potential to save millions of dollars annually in fuel costs, reduce airframe weight and decrease aircraft noise during takeoffs and landings.
The test team at NASA's Armstrong Flight Research Center in Edwards, California, flew 22 research flights during the past six months with experimental Adaptive Compliant Trailing Edge (ACTE) flight control surfaces that offer significant improvements over conventional flaps used on existing aircraft.
«Read the rest of this article»
Written by Guy Webster
NASA's Jet Propulsion Laboratory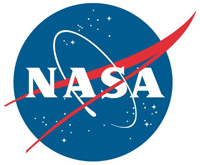 Pasadena, CA – NASA's Mars Curiosity rover has measured a tenfold spike in methane, an organic chemical, in the atmosphere around it and detected other organic molecules in a rock-powder sample collected by the robotic laboratory's drill.
"This temporary increase in methane — sharply up and then back down — tells us there must be some relatively localized source," said Sushil Atreya of the University of Michigan, Ann Arbor, a member of the Curiosity rover science team. "There are many possible sources, biological or non-biological, such as interaction of water and rock."
«Read the rest of this article»
Written by Kathryn Hansen
NASA's Earth Science News Team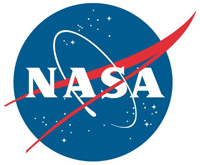 Washington, D.C. – At night, as cold settles in, lake ice creaks and groans. It's been excessively cold, and I camped exposed on the snow-swept surface. Other than the lack of vegetation and the sounds at night, you'd never know you were on a lake.
It feels like an empty plain. In some places, you see pressure ridges where ice has pushed into itself, sticking up like clear blue stegosaurus plates.  — Craig Childs
Author Craig Childs is not describing an Arctic lake. He's describing the bitterly cold and frozen scene on Lake Superior, during his February 2014 trek on the ice near the coast of Ashland, Wisconsin.
«Read the rest of this article»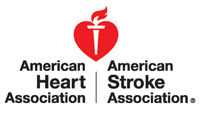 San Diego, CA – People whose strokes affected their brainstems had a significantly higher prevalence of sleep apnea than those whose stroke affected other parts of the brain, according to research presented at the American Stroke Association's International Stroke Conference 2014.
Sleep apnea is marked by interrupted breathing during sleep and can lead to serious health problems including heart disease and stroke. «Read the rest of this article»
Written by Guy Webster
NASA's Jet Propulsion Laboratory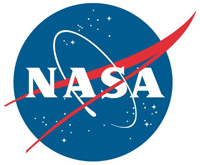 Pasadena, CA – Examination of the Martian atmosphere by NASA's Curiosity Mars rover confirms that some meteorites that have dropped to Earth really are from the Red Planet.
A key new measurement of the inert gas argon in Mars' atmosphere by Curiosity's laboratory provides the most definitive evidence yet of the origin of Mars meteorites while at the same time providing a way to rule out Martian origin of other meteorites.
«Read the rest of this article»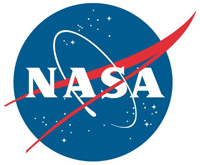 Pasadena, CA – Data from NASA's Curiosity rover has revealed the Martian environment lacks methane. This is a surprise to researchers because previous data reported by U.S. and international scientists indicated positive detections.
The roving laboratory performed extensive tests to search for traces of Martian methane. Whether the Martian atmosphere contains traces of the gas has been a question of high interest for years because methane could be a potential sign of life, although it also can be produced without biology.
«Read the rest of this article»