Topic: Appliances
American Heart Association Rapid Access Journal Report
Dallas, TX – Electric and magnetic fields (EMF) generated from everyday household appliances, electrical tools and more, used in very close proximity to the body, can interfere with the ability of pacemakers to regulate patients' heartbeats, according to new research in the American Heart Association's journal Circulation.
"Electromagnetic interferences with pacemakers in everyday life can occur, however, harmful interferences are rare using vendors' recommended device settings," said Andreas Napp, M.D., study author and cardiologist at RWTH Aachen University Hospital in Aachen, Germany. "Dedicated device programming is an effective measure to reduce the individual risk of interference. For example, doctors can reprogram pacemakers to a lower sensitivity to reduce EMF susceptibility."
«Read the rest of this article»
CR survey reveals some consumers willing to pay more for speed

Yonkers, NY – Time is a precious commodity—so much so, it seems, that Americans are willing to spend a little more on faster household appliances, according to a recent Consumer Reports survey of more than 4,000 readers.
The survey found that about one-quarter of dishwasher, washer, and dryer owners said they'd pay extra for speedier appliances, and about one-third of that group said they would pay an extra $100.00 or more. The full report, "Life in the Fast Lane," is featured in the February 2015 issue of Consumer Reports and is available at ConsumerReports.org «Read the rest of this article»
Simple safety precautions make big difference in home fire safety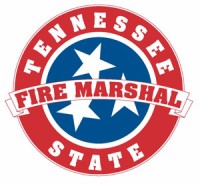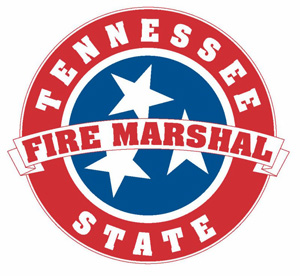 Nashville, TN – Residential electrical fires kill as many as 280 Americans each year and injure 1,000 more. Some of these fires are caused by electrical system failures, but many more are caused by incorrectly installed wiring and overloaded circuits and extension cords.
"Many avoidable electrical fires can be traced to the misuse of electric cords, whether through overloaded circuits, poor maintenance or cords being placed under rugs or in high traffic areas," says State Fire Marshal and Commerce and Insurance Commissioner Julie Mix McPeak. "Simple safety precautions can reduce these occurrences and help safeguard your home from fires." «Read the rest of this article»
Millions of appliance units recalled in the past five years for defects that could cause a fire; Eight ways consumers can protect themselves

Yonkers, NY – Appliances can pose a fire hazard even when they are not in use according to a recent investigation by Consumer Reports.  While human error can play a role, especially in fires involving cooking appliances and clothes dryers, Consumer Reports' in-depth analysis of federal fire data revealed that only about half of all appliance fires could be attributed to human mistakes – much of the rest appear to be caused by problems with the appliances themselves. «Read the rest of this article»
Deadline for First-Come, First-Served Rebates is January 14th, 2012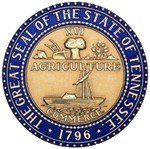 Nashville, TN – Tennessee Energy Efficiency Appliance Rebates are still available for qualifying Energy Star® room air conditioners, central air conditioners, air source heat pumps and gas furnaces, but time is quickly running out. 
All applications must be postmarked by January 14th, 2012. Appliances purchased since April 22nd, 2010 are eligible for a rebate debit card on a first-come, first-served basis. «Read the rest of this article»


Yonkers, NY – The road to economic recovery has been a vastly different trek for American households earning less than $50,000 per year than it has been for more affluent consumers, according to two years' worth of data from the Consumer Reports Index.
For more affluent households (earning $100K+), economic recovery began as far back as February 2010—when the Consumer Reports Sentiment Index score for this group moved into positive territory (above 50). Since then, sentiment among this affluent group (18% of Americans) has continued to climb to a two-year high (54.8). «Read the rest of this article»
Walmart was among the worst for their retail service in eight of the 21 categories Rated for customer service


Yonkers, NY – Just how frustrated are Americans with the state of customer service?  According to a new Consumer Reports' survey, 65 percent are "tremendously annoyed" by rude salespeople and 64 percent of respondents said that they had left a store in the previous 12 months because of poor service. This survey is part of a larger investigation on customer service featured in the July issue of Consumer Reports and online at www.ConsumerReports.org. 
The report names Walmart among the worst in customer service for its retail service in eight out of 21 industries evaluated. «Read the rest of this article»
Flood victims can again file for tax breaks on appliances, building materials, furniture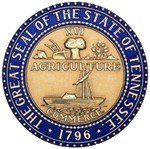 Nashville, TN – A proposal to extend the availability of state sales tax refunds to Tennesseans affected by last May's devastating floods was approved by the legislature on this week, said Rep. Joe Pitts (D-Clarksville).
The 106th General Assembly last year passed legislation granting sales tax refunds on purchases of appliances, furnishings, and building materials for individuals whose homes were damaged during the May flooding of 2010.  House Bill 6 extends the original filing deadline until June 30th, 2011 for all Tennesseans who qualified for Federal Emergency Management Agency assistance. «Read the rest of this article»
How to get the best deals this holiday season

With the holiday shopping season in full swing, consumers are buying things they don't buy very often. But even when shopping in unfamiliar territory, you can get great deals on top-quality items if you know what to look for.
The editors of Consumer Reports Money Adviser compiled a list of the best shopping advice from Consumer Reports' test labs and other sources.
The full report is available at Consumer Reports. «Read the rest of this article»