Topic: Blountville TN
Tennessean Identified After Nearly 75 Years
Nashville, TN – Tennessee Governor Bill Haslam and Department of Veterans Services Commissioner Many-Bears Grinder recognize the service and sacrifice of United States Army Air Forces Private Evans Overbey of Elizabethton was serving with the 93rd Bombardment Squadron, 19th Bombardment Group during World War II.
Overbey was reported to be captured in the fall of Corregidor. Nearly 2,800 prisoners of war died in the Japanese-operated camp at Cabanatuan on the island of Luzon, Philippines.
«Read the rest of this article»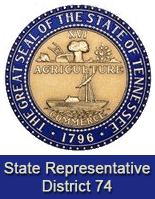 Nashville, TN – President Barack Obama came to Nashville on Thursday as part of his post State of the Union tour of speeches.
The President chose to speak at McGavock High School in part because of the great work local schools have done to improve student achievement and graduation rates.
Part of the success has been the Nashville Career Academies program, instituted by MNPS with the help of then Governor Phil Bredesen, which has offered the opportunity for many Tennesseans to learn the skills needed to join the middle class. «Read the rest of this article»
Longtime Priority of Tennessee State Representative Curtis Johnson Comes to Fruition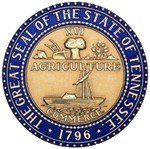 Nashville, TN – Tennessee State Representative Curtis Johnson (R—Clarksville) today announced that the state is moving forward with a project in Montgomery County that is a natural fit for Tennessee's military home.
A veterans' nursing home will be constructed on nearly ten acres in Clarksville, Tennessee.
The project, long advocated for by Representative Johnson, was given final approval by the Executive Subcommittee of the State Building Commission after the Montgomery County Board of Commission authorized the conveyance of the land to the state. «Read the rest of this article»

Nashville, TN – The Tennessee Department of Safety and Homeland Security is using Apple iPad technology in its state driver service centers to help improve wait times for customers who need to renew or replace driver licenses.
The department has installed 72 iPad kiosks, called ASSETS (automatic self-service electronic terminals), inside 26 driver service centers across Tennessee, primarily located in the state's urban areas. Customers who visit specified driver service centers to simply renew or replace a lost driver license may use a special application installed on the iPads to quickly complete and pay for the transaction using a credit or debit card.
«Read the rest of this article»