Topic: Blu-ray
Blockbuster titles, Steven Spielberg-produced Halo TV series, and exclusive agreements with the NFL transform games, TV and entertainment for the 21st century living room.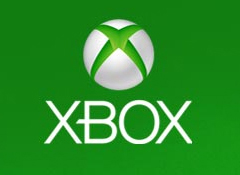 Redwood, WA – A new vision for the future comes to life today as Microsoft Corp. unveils Xbox One , the all-in-one gaming and entertainment system created for today and the next generation.
At Microsoft headquarters in Redmond, WA, the company showcased how Xbox One puts you at the center of all your games, TV, movies, music, sports and Skype.
«Read the rest of this article»
Vudu Gets Top-Ranking in Consumer Report's Ratings of Streaming Video Services; Netflix's Disc-by-mail Service Fares Better than its Streaming

Yonkers, NY – Although 81 percent of the ConsumerReports.org subscribers who used a streaming video service in the previous month used Netflix, rival services such as Vudu, Apple iTunes, and Amazon Instant Video all scored higher for overall satisfaction in Consumer Reports' first comprehensive Ratings of video services. «Read the rest of this article»
When It Pays To Pay Up
Yonkers, NY – Have you ever bragged to a complete stranger about an amazing deal on a cute pair of shoes? Do you feel angst at the thought of buying something at full retail price? The joy brought on when getting a great bargain is undeniable. However, according to the issue of ShopSmart magazine, from the publisher of Consumer Reports¸ there are some items consumers shouldn't skimp on. «Read the rest of this article»
Renovated store offers a glimpse into the next generation of shopping

Clarksville, TN – The Clarksville Walmart, located at 1680 Fort Campbell Boulevard, will celebrate a grand re-opening next week, giving local shoppers a glimpse of the company's next generation of store design and customer experience. The results of a two-month remodeling project will be unveiled at the Clarksville Walmart at 8:00am, Friday, May 20th. «Read the rest of this article»
May report also features tips on how to cut telecom bills

Yonkers, NY – Service providers Verizon FiOS and AT&T U-verse were top recommendations for bundled telecom services, based on a survey of 70,000 Consumer Reports readers.
The next best choice for many households for bundled services is a highly rated cable company including Cox, Cablevision, or Bright House Networks if they are in your area.  If television service is a priority and Verizon FiOS and AT&T U-verse aren't available in your area, satellite providers DirecTV or Dish Network received above average survey scores. Their TV service is offered in hybrid bundles with DSL and phone service from some telephone providers. «Read the rest of this article»
National Survey Reveals Nearly Half of Americans Will Ring in the New Year with a Movie

Oakbrook Terrace, IL – Redbox, America's movie rental destination, had a record-breaking 2 million rentals last New Year's Eve and according to a national survey, 47 percent of American movie-watchers will celebrate New Year's Eve this year by watching a movie at home.
Redbox makes it easy with $1.00 a night DVD rentals and $1.50 a night Blu-ray Disc® rentals at its approximately 24,900 locations nationwide. Looking to celebrate the New Year with a new movie?  Here's a list of some great new releases available now: «Read the rest of this article»
Annual December Electronics Issue Compares 14 3D TVs with Panasonic Sets Exhibiting the Best 3D Performance and the Least Ghosting;
What to Consider Before Buying a 3D TV

Yonkers, NY – In its first-ever ranking of 3D performance, Consumer Reports evaluated 14 3D TV models and found that plasma TVs are better at displaying 3D images than LCD sets, primarily because they exhibit less ghosting, or double images that appear even when wearing 3D glasses. Three plasma models from Panasonic exhibited the best 3D picture quality and the least ghosting of all the sets tested. The report appears in the December Annual Electronics issue and online at www.ConsumerReports.org.
"It remains to be seen whether 3D TV is just a novelty or a new product category in the consumer electronics space," said Paul Reynolds, electronics editor for Consumer Reports. "But, our tests show that there are some fine 3D TV sets out there for those consumers eager for a new experience." «Read the rest of this article»