Topic: Book Reading

Clarksville, TN – While movies will return to the Roxy Regional Theatre next month, we are continuing to offer a fun (and free) way to experience the literary arts and unwind in the evenings with your family through our Facebook Live book readings.
Join Roxy Regional Theatre Executive Director Ryan Bowie on Wednesdays and Saturdays in March at 5:00pm LIVE on the Roxy Regional Theatre's Facebook page as he reads aloud some of your favorite children's stories (and some that will become your favorites).
«Read the rest of this article»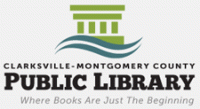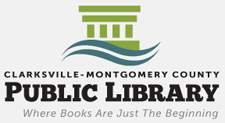 Clarksville, TN – On December 22nd At 5:00pm Hannah Conway will be at the Clarksville-Montgomery County Public Library to discuss her book the Wounded Warrior's Wife.
Whitleigh Cromwell dreamt of a happily ever after with her newlywed soldier husband. Collier Cromwell loved God, his wife, and his country, though military life exacted a demanding toll. An unexpected deployment during the height of war sends Collier away for yet another year. Their lives tumble down a path marked with struggle and fatalities.
«Read the rest of this article»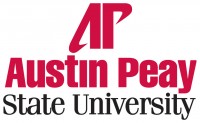 Clarksville, TN – There are books that people simply enjoy, and then there are books that cause a deep, visceral reaction in readers. Canadian author Margaret Atwood's 1985 dystopian novel, "The Handmaid's Tale," belongs in the latter category.
The novel, about the repression of women in a future society, connected so strongly with its audience that, almost 30 years later, it remains an international bestseller and a major influence on people's lives.
«Read the rest of this article»
Hunt to Speak About his Book "Restless Fires: John Muir's Thousand Mile Walk to the Gulf"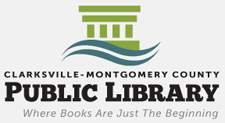 Clarksville, TN – Professor James B. Hunt will be talking about his recent book, "Restless Fires" at 6:00 pm on April 29th at the Clarksville-Montgomery County Public Library.
The book is a detailed rendering of naturalist John Muir's thousand-mile walk from Indiana to the Gulf of Mexico.
«Read the rest of this article»
2012-2013 Acuff Chair of Excellence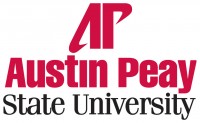 Clarksville, TN – On Tuesday, February 12th, 2013, Austin Peay State University will have a reading by David Huddle at the Morgan University Center, room 303 at 8:00pm.
Huddle will read from his forthcoming novel, "The Faulkes Chronicle". The reading is free and open to the public.
«Read the rest of this article»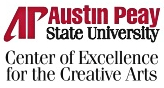 Clarksville, TN – Up in the foothills of East Tennessee's Smoky Mountains, a few old timers still tell folk stories of spirits and curses. The fog that hangs low over their porches and sloping front yards lends a mystical quality to their words. It's as if these men and women live in the secluded last bastion of a magical world, untouched by the modern influence of science. «Read the rest of this article»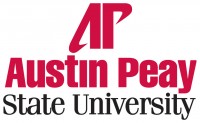 Clarksville, TN – Richard Bausch gave a reading of his short story Nobody in Hollywood from The Stories of Richard Bausch in the Morgan University Center to a standing room only crowd yesterday. The story was also published in the New Yorker Magazine in May 1996. Bausch was introduced by APSU Professor Barry Kitterman.
Bausch is an older gentleman with a gray hat, white hair. glasses, and a distinguished beard. The author reads with a clear crisp voice that washes over the crowd with a soothing quality. The writing is in every day English, read by the author with a reality that keeps the audiences attention. There is a depth to the characters that pulls you relentlessly deeper into the work. Yet a easy going humor is sprinkled throughout the story, resulting in laughs and chuckles throughout the reading. «Read the rest of this article»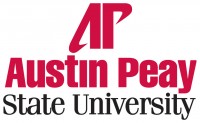 The CEO of Daniel Bradley Matthews Inc. who also had extensive experience with Ford Motor Co. for more than a quarter of a decade will be the guest speaker at Austin Peay State University to share his success stories with graduate students.
Clifton Peter Lambreth will present "Return to Greatness: Driving the American Dream," at 2:30 p.m., Friday, Oct. 29 in Clement Auditorium. He will address students enrolled in APSU's industrial/organizational psychology master's degree program, but his talk is open to the public. «Read the rest of this article»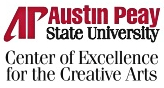 The writer Michael Martone enjoys straddling the line between fiction and non-fiction, causing readers of his short stories and essays to often wonder, "What is true, and what is false?"
The answer, Martone argues, isn't readily available in life. What you might think is real turns out to be nothing but fiction and vice versa. His attitude toward reality makes him both a boldly original and a hard to classify contemporary writer.
"The thing that's so frustrating about Michael Martone is that his wonderful mercurial tendencies don't let those of us in nonfiction completely call him our own," John D'Agata, author of the book "Halls of Fame," said recently. «Read the rest of this article»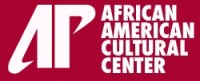 In honor of the U.S. armed forces and in celebration of Women's History Month, Austin Peay State University will feature a Pulitzer Prize-winning journalist who penned a book as a letter to her son about his father who was killed overseas.
Dana Canedy, author of the critically acclaimed memoir, "A Journal for Jordan: A Story of Love and Honor," will be the keynote speaker at 7 p.m., Thursday, March 25 in the Clement Auditorium. The event – sponsored by the Wilbur N. Daniel African American Cultural Center and Student Affairs – is free and open to the public on a first-come, first-served basis.
Following her presentation, Canedy will be available for questions and a book signing. Books are available for purchase in the Ann Ross Bookstore on campus.
"A Journal for Jordan" is the story of her fiancé, the late 1st Sgt. Charles Monroe King, who wrote a 200-page journal for their infant son in case he did not return from the war on Iraq. «Read the rest of this article»