Topic: Car Warranty
Fountain Valley, CA – On Friday, April 3rd, 2020, Hyundai Motor Company launched a warranty extension policy for its vehicles worldwide, which includes America's Best Warranty for customers in the United States.
The program aims to support Hyundai customers who may face difficulties in getting vehicles serviced and repaired during the Coronavirus (COVID-19) pandemic.
«Read the rest of this article»
Consumers can save thousands of dollars on repair bills by taking advantage of unadvertised programs that provide free or discounted service work

Yonkers, NY – In its latest look into the world of car maintenance, Consumer Reports found car owners can save a significant amount of money if their vehicle qualifies for what carmakers typically call service actions or customer service campaigns—effectively secret or hidden warranties are rarely announced to the public.
Two examples: Owners of 2006 to 2009 Honda Civics may qualify for a free engine block, or even a whole new engine, if their car has been leaking coolant from a crack in the block. «Read the rest of this article»

Nashville, TN – You purchased it with your car, but what exactly does your warranty promise to deliver? It's best to know before you need it. Here are some tips to making sure your warranty works for you.
Read your warranty – Often bundled with your owner's manual, the warranty gives a general description and specific details about your coverage. If you have misplaced your owner's manual, look for it online. Check the "owners" section of your vehicle manufacturer's website. «Read the rest of this article»
Nashville, TN – Have you received a letter in the mail warning that your car warranty is about to expire, despite the fact that your warranty expired three years ago? Although the letter may look like it is being sent from your car dealer or manufacturer, it could be a scam.
Consumers who receive mail or phone calls warning that their car warranty is about to expire should be skeptical. «Read the rest of this article»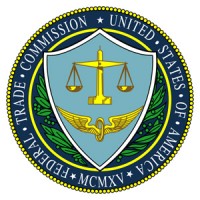 Washington, D.C. – If you own a car, you know how important it is to keep up with routine maintenance and repairs. But can a dealer refuse to honor the warranty that came with your new car if someone else does the routine maintenance or repairs?
The Federal Trade Commission (FTC), the nation's consumer protection agency, says no. In fact, it's illegal for a dealer to deny your warranty coverage simply because you had routine maintenance or repairs performed by someone else. Routine maintenance often includes oil changes, tire rotations, belt replacement, fluid checks and flushes, new brake pads, and inspections. Maintenance schedules vary by vehicle make, model and year; the best source of information about routine scheduled maintenance is your owner's manual. «Read the rest of this article»