Topic: carrots

Nashville, TN – Go ahead and plan your best garden ever. You should even go out to the local farmers market or greenhouse and bring home those gorgeous tomato plants, seedling herbs, peppers and all the rest. Just please don't plant them, yet.
Mark Twain may have been talking about Tennessee when he said, "If you don't like the weather here, wait a minute."
The current weather trend is a perfect example, with balmy mid-70's days followed by stormy cold fronts with freezing temperatures at night.
«Read the rest of this article»

Nashville, TN – Tennessee farmers markets are giving customers what they want:  access to as many fresh local products as possible through the cold weather months. Winter farmers markets and online market options are part of the national movement to make local and seasonal eating a viable choice year round.
Winter markets offer a wide variety of fresh produce that grows well in cooler weather, like broccoli, brussels sprouts, kale, carrots and cabbage. Autumn produce that stores well is also still available.
«Read the rest of this article»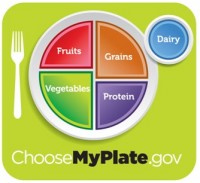 Washington, D.C. – Food is expensive, but preparing your own meals can be healthier and less expensive than eating out.
Get the most for your food budget! There are many ways to save money on the foods that you eat. The three main steps are planning before you shop, purchasing the items at the best price, and preparing meals that stretch your food dollars. «Read the rest of this article»
American Heart Association tips for eating healthy, in and out of school
Nashville, TN – Your kids may be book-smart – but do they get an "A" in smart eating?
With the high incidence of children in Tennessee affected by obesity, diabetes, high blood pressure and even stroke, making those healthy choices is important, starting as early as possible.
Research shows eating a diet high in fruits and vegetables has significant, measurable benefits on cardiovascular health, and that a diet with high amounts of added sugar, unhealthy fats and sodium increases risk factors, even in children. «Read the rest of this article»
The market this weekend will feature fresh produce including strawberries, asparagus, squash, carrots, cabbage, beets, tomatoes, peas, peppers, green beans, herbs, and much more.
You can also pick up plenty of potting plants and flowers, homemade soaps, delicious homemade baked goods, candles, honey, themed painted gourds, wood workings, stained glass works, stone crosses, cookbooks, and even a recipe or two.
The Downtown Market is open from 8:00 am – 1:00 pm every Saturday from May 15th – October 23rd.
«Read the rest of this article»