Topic: Consumer Sentiment Index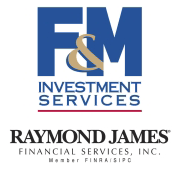 Clarksville, TN – The week began with a renewed sense of optimism that a Greek debt deal would be worked out. Sentiment then faded after negotiations with Greece's creditors broke down, but then hopes continued that a deal would be reached over the weekend.
The economic data were mixed. Home sales figures improved in May. Durable goods orders were disappointing. The estimate of 1Q15 GDP was revised to show a -0.2% annual rate (vs. -0.7% in the second estimate), up 3.0% from a year ago. Note that the estimate of Gross Domestic Income rose at a 1.9% annual rate (+3.7% y/y).
«Read the rest of this article»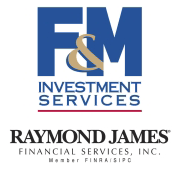 Clarksville, TN – In its monetary policy statement, the Federal Open Market Committee recognized that "economic activity has been expanding moderately after having changed little during the first quarter." Labor market slack has "diminished somewhat." Growth in consumer spending has been "moderate," while the housing sector "has shown some improvement."
In the revised Summary of Economic Projections, Fed officials lowered their forecasts of 2015 GDP growth, but raised slightly their expectations for growth in 2016 and 2017.
«Read the rest of this article»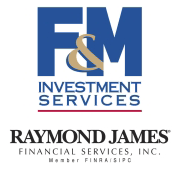 Clarksville, TN – Economists began the week wondering why consumers hadn't spent the windfall from lower gasoline prices. By the end of the week, we had a partial answer. Retail sales rose strongly in May, as expected. More importantly, we had upward revisions to the data for March and April.
The Bureau of Census also released its quarterly survey of services. These two reports paint a brighter consumer spending outlook and imply an upward revision to the estimate of 1Q15 GDP growth (the second estimate showed a -0.7% annual rate, but should be revised to show a much more modest decline or perhaps a slight increase).
«Read the rest of this article»
Consumer sentiment up slightly in July, but remains negative overall

Yonkers, NY – Increasing financial troubles for consumers and a weak retail outlook persisted this month. Consumer sentiment remained in negative territory as a stagnant job market is keeping consumers cautious about spending, according to the Consumer Reports Index July report.
 
The Consumer Sentiment Index, which measures how consumers are feeling financially when compared with a year ago, rose slightly to 48.5 from the previous month's index, but it continues to lag in negative territory. Senior citizens and households earning less than $50,000 have the weakest consumer sentiment.  Northeastern states had the most improved sentiment, but were still negative at 48.1. «Read the rest of this article»
Actual retail spending for December modestly higher than last season; new cars see a boost

Yonkers, NY – Consumers report they are more optimistic, with sentiment numbers climbing to their highest level in more than two years, while Americans claims to be facing fewer financial difficulties than they did one year ago, according to the Consumer Reports Index for January. 
The Consumer Reports Sentiment Index (48.7) is up from the prior month (45.1), from one year ago (44.1), and is at its highest level recorded since October 2008.
"Some of the rise can be attributed to the seasonal January jump, but not all of it. Overall, consumers are feeling better about their financial situation and hopefully this will translate into increased economic engagement in 2011 if this trend continues," said Ed Farrell, a director of the Consumer Reports National Research Center.  «Read the rest of this article»
Employment Index Shows Highest Growth Since April 2009

Yonkers, NY  — After a brief retreat in June, the economy is showing broad improvements in the condition, behavior and expectations of consumers, according to Consumer Reports Index for July.
The Consumer Reports Employment Index numbers show job creation increased to 51.1, its highest level since April 2009. The Employment Index has pointed to employment growth in three of the last four months. In July, 7.8% of Americans started a new job versus 5.7% that lost their job.
Consumer spending across index categories rose in July, particularly in the area of personal electronics and major home appliances. Per capita retail spending was up slightly for July ($274.00), reflecting June activity, from the prior month ($234.00). «Read the rest of this article»