Topic: Customs and Border Patrol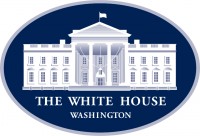 Washington, D.C. – THE PRESIDENT: Thank you very much. Thank you. Thank you very much.
Madam Speaker, Mr. Vice President, members of Congress, the First Lady of the United States — (applause) — and my fellow citizens:
Three years ago, we launched the great American comeback. Tonight, I stand before you to share the incredible results. Jobs are booming, incomes are soaring, poverty is plummeting, crime is falling, confidence is surging, and our country is thriving and highly respected again. (Applause.) America's enemies are on the run, America's fortunes are on the rise, and America's future is blazing bright.
«Read the rest of this article»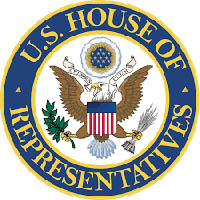 Washington, D.C. – U.S. Representative Mark Green visited soldiers from Fort Campbell's own 101st Airborne Division 3rd Brigade Combat Team at the United States-Mexico border last Friday.
While in El Paso, Representative Green met leadership from the 3rd Brigade and fellow soldiers from the 7th District of Tennessee. He also toured various operations centers at Fort Bliss as well as sections of the U.S.-Mexico border where Rakkasans are stationed.
«Read the rest of this article»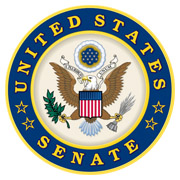 Washington, D.C. – Senators Marsha Blackburn (R-Tenn.) and Joni Ernst (R-Iowa), the first two Republican women to serve on the Senate Judiciary Committee, have introduced legislation to combat asylum fraud and protect children arriving at the border from falling victim to human trafficking.
S. 2420, the End Child Trafficking Now Act of 2019, amends the Immigration and Nationality Act to require a DNA test to substantiate the familial relationship between an alien and an accompanying minor. The legislation will prevent drug traffickers and gang members from trafficking children.
«Read the rest of this article»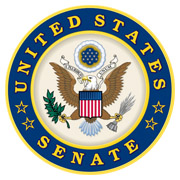 Washington, D.C. – On Friday, June 7th, 2019, Senator Marsha Blackburn (R-Tenn.) traveled to the El Paso Sector migrant processing center in West Texas to meet with Customs and Border Patrol officials about the ongoing crisis at the border.
Senator Blackburn wrote the following about her trip.
On Friday, I visited the El Paso Sector Customs and Border Patrol/Department of Homeland Security migrant processing center in West Texas, where overcrowded facilities can barely contain the illegal immigrants apprehended each day.
«Read the rest of this article»