Topic: E. Coli O157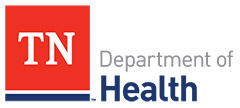 Nashville, TN – Milk, whether it comes from seemingly healthy cows, goats or any other animal, can cause serious health problems, including death, if it has not been pasteurized to kill harmful bacteria.
This reminder from the Tennessee Department of Health comes following the Centers for Disease Control and Prevention's announcement regarding hospitalizations and a death from Listeria infections linked to people drinking raw milk from a Pennsylvania dairy.
«Read the rest of this article»

Yonkers, NY – In Consumer Reports new tests of ground beef, 18 percent of the beef samples from conventionally-raised cows contained dangerous superbugs resistant to three or more classes of antibiotics used to treat illness in humans compared with just 9 percent of beef from samples that were sustainably produced.
Consumer Reports' investigation comes as food poisonings are striking an estimated 48 million people in the U.S. each year with beef being a top cause of outbreaks. «Read the rest of this article»
TDH Investigating Cases of Gastrointestinal Disease

Nashville, TN – The Tennessee Department of Health is investigating multiple gastrointestinal disease reports among people who say they consumed raw milk prior to their illness. TDH has confirmed two cases of cryptosporidiosis in individuals in the Chattanooga/Hamilton County Region.
Both cases of illness are associated with consumption of raw milk from a dairy cow share program. TDH is interviewing additional participants in the program to determine if other people have been sickened.
«Read the rest of this article»

Nashville, TN – Many public pools in Tennessee and around the country open for the season on Memorial Day. While swimming is a fun way to be active and beat the heat, thousands of Americans get sick every year from germs found in pools and other swimming places.
The Tennessee Department of Health joins the observance of Healthy and Safe Swimming during the Memorial Day Weekend to spread the word about helping keep swimming sites safe and healthy.

«Read the rest of this article»