Topic: Energy Star
Fort Campbell, KY – Campbell Crossing, recognized for its innovative ways to reduce energy consumption in homes without sacrificing family comfort and life-style, has entered into an agreement with E3 Greentech Enterprises to deploy a new technology that will help Soldiers and their families save energy in their homes.
This cutting edge service will be installed in more than 600 Campbell Crossing all-electric homes at Fort Campbell by the end of 2012. «Read the rest of this article»
Deadline for First-Come, First-Served Rebates is January 14th, 2012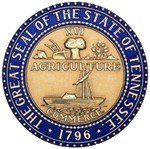 Nashville, TN – Tennessee Energy Efficiency Appliance Rebates are still available for qualifying Energy Star® room air conditioners, central air conditioners, air source heat pumps and gas furnaces, but time is quickly running out. 
All applications must be postmarked by January 14th, 2012. Appliances purchased since April 22nd, 2010 are eligible for a rebate debit card on a first-come, first-served basis. «Read the rest of this article»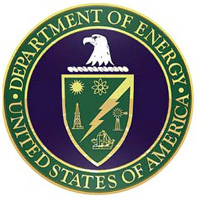 Washington, D.C. – As we make preparations for cold-weather energy savings in our homes, many Americans are also preparing for the winter holidays putting up strings of holiday lights (also referred to as Christmas lights or decorative light strings). Light-emitting diode—or "LED"—holiday lights offer a quality alternative to incandescent lamps, enabling families to save energy and money this holiday season.
Electricity bills can grow during the holidays if you decorate with strings of lights. Light-emitting diode, or "LED," holiday lights offer a quality alternative to traditional lights and save both energy and money. The Department of Energy estimates that if every household switched to LED holiday lights, the country would save approximately $410 million in electricity costs. «Read the rest of this article»
CR Tests Find 100-Watt-Equivalent CFLs Might Not Be as Bright as Incandescents

Yonkers, NY – Consumer Reports' latest lightbulb tests uncovered not only which bulbs were the best performers, but also shined some light on a few of the most common questions consumers have about compact fluorescent lights, light-emitting diode, halogens and incandescent bulbs.
Tests revealed both pros and cons to all types of bulbs and found that while CFLs have improved, the 100-watt-equivalent CFLs might not be quite as bright over their life as the incandescents they replace.  However, some Energy Star-qualified 60-watt CFL equivalents are as bright as regular incandescents, use about 75 percent less energy and last seven to 10 times longer.
«Read the rest of this article»
Also an Alternative Energy Update and Appliance Efficiencies
What Works, and What to Think Twice About

Yonkers, NY – Discussions about federal regulations on Energy Star ratings and energy efficient products continue and homeowners need to keep a pulse on the changes. The latest issue of Consumer Reports looks to help shoppers make the best decisions for their needs and possibly save some cash.
Consumer Reports recent tests revealed some of the best appliances, electronics, and heating and cooling equipment are also among the most efficient. There are a number of home-energy retrofits, that if done right, can quickly pay for themselves. But not all efficiency promises pan out. «Read the rest of this article»
Middle Tennessee Branch of the Associated General Contractors Honors Campbell Crossing
Fort Campbell, KY – The Middle Tennessee Branch of the Associated General Contractors (AGC) recently awarded Campbell Crossing's Zero Energy Homes project as Sustainable Project of the Year.
The Lend Lease Campbell Crossing Project team at Fort Campbell, KY received the Platinum Award for the Zero Energy Homes (ZEH) completed in October 2010. The award was presented as part of the "Build Tennessee" Awards to recognize firms for their excellence in serving the construction community of Tennessee. «Read the rest of this article»
Check Tax Credit Certification Before You Buy, IRS Advises
Washington, DC – People can now weatherize their homes and be rewarded for their efforts. According to the Internal Revenue Service, homeowners making energy-saving improvements this fall can cut their winter heating bills and lower their 2010 tax bill as well.
Last year's Recovery Act  expanded two home energy tax credits: the nonbusiness energy property credit and the residential energy efficient property credit. «Read the rest of this article»


Many taxpayers know that the recent stimulus tax legislation included a provision for tax credits when you make energy saving improvements to your home. These credits are available for improvements made in both 2009 and 2010. But the part that some are not aware of is that these are "non-refundable" tax credits. This means that if you do not owe any tax, you do not get the credit. The credit offsets taxes you owe.
I work at several local locations as a tax prep volunteer for AARP Tax-Aide and we have had several taxpayers very disappointed that they could not claim the credit they were "promised" by a contractor, or thought they deserved.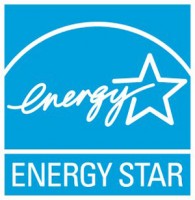 The tax credits are available for a number of improvements to your "principle residence," that includes exterior windows and doors, roofs, insulation, heating, ventilating and A/C (HVAC) systems, and certain water heaters. The products must meet minimum "Energy Star" requirements set by the US Department of Energy. The credits for these types of improvements are for 30% of the cost, up to a combined total of $1500 for both 2009 and 2010. This program ends December 31, 2010. «Read the rest of this article»