Topic: ESA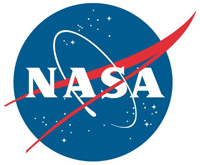 Greenbelt, MD – NASA says as Chile and Argentina witnessed the total solar eclipse on December 14th, 2020, unbeknownst to skywatchers, a little tiny speck was flying past the Sun — a recently discovered comet.
This comet was first spotted in satellite data by Thai amateur astronomer Worachate Boonplod on the NASA-funded Sungrazer Project — a citizen science project that invites anyone to search for and discover new comets in images from the joint European Space Agency (ESA) and NASA Solar and Heliospheric Observatory, or SOHO.
«Read the rest of this article»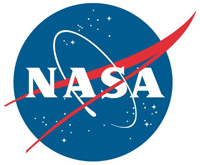 Washington, D.C. – NASA and ESA (European Space Agency) are moving to the next phase in a campaign to deepen understanding of whether life ever existed on Mars and, in turn, better understand the origins of life on Earth.
NASA has approved the Mars Sample Return (MSR) multi-mission effort to advance to Phase A, preparing to bring the first pristine samples from Mars back to Earth. During this phase, the program will mature critical technologies and make critical design decisions as well as assess industry partnerships.
«Read the rest of this article»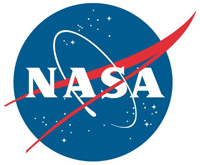 Washington, D.C. – NASA and ESA (European Space Agency) have selected three astronauts to serve as crew members for NASA's SpaceX Crew-3 mission to the International Space Station, which is expected to launch in the fall of 2021.
The trio will consist of NASA astronauts Raja Chari and Tom Marshburn, who will serve as commander and pilot, respectively, and ESA astronaut Matthias Maurer, who will serve as a mission specialist. A fourth crew member will be added at a later date, following a review by NASA and its international partners.
«Read the rest of this article»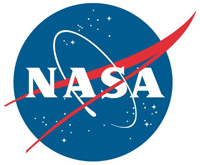 Pasadena, CA – When Sentinel-6 Michael Freilich was encapsulated in the payload fairing of a SpaceX Falcon 9 rocket, it was the last time human eyes would have a close-up look at the satellite. But now that the spacecraft is in orbit after launching from Vandenberg Air Force Base in central California on November 21st, 2020 NASA's Eyes on the Earth is keeping track.
The app provides a 3D visualization of the sea-level-monitoring satellite, letting you see where it is right now as it glides over the cloud-covered globe.
«Read the rest of this article»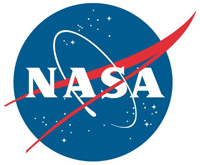 Washington, D.C. – A joint U.S.-European satellite built to monitor global sea levels lifted off on a SpaceX Falcon 9 rocket from Space Launch Complex 4E at Vandenberg Air Force Base in California Saturday at 9:17am PST (11:17am CT).
About the size of a small pickup truck, Sentinel-6 Michael Freilich will extend a nearly 30-year continuous dataset on sea level collected by an ongoing collaboration of U.S. and European satellites while enhancing weather forecasts and providing detailed information on large-scale ocean currents to support ship navigation near coastlines.
«Read the rest of this article»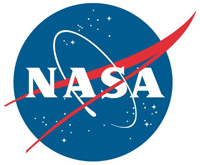 Greenbelt, MD – One of the first things people want to know before taking a trip is what the weather will be like wherever they are headed.
For Artemis astronauts traveling on missions to the Moon, two space weather instrument suites, NASA's HERMES and ESA's ERSA, will provide an early forecast. Weather in this case means energized, subatomic particles and electromagnetic fields hurtling through the solar system.
«Read the rest of this article»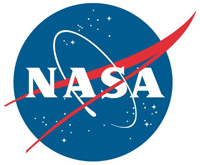 Pasadena, CA – NASA says preparations are ramping up for the November 10th, 2020 launch of the world's latest sea level satellite. Since arriving in a giant cargo plane at Vandenberg Air Force Base in California last month, Sentinel-6 Michael Freilich has been undergoing final checks, including visual inspections, to make sure it's fit to head into orbit.
Surviving the bone-rattling vibrations and sounds of launch atop a Falcon 9 rocket is just the start of the mission.
«Read the rest of this article»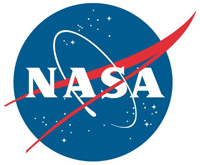 Pasadena, CA – Data from NASA instruments aboard the ESA (European Space Agency) Rosetta mission have helped reveal that comet 67P/Churyumov-Gerasimenko has its own far-ultraviolet aurora.
It is the first time such electromagnetic emissions in the far-ultraviolet have been documented on a celestial object other than a planet or moon. A paper on the findings was released today in the journal Nature Astronomy.
«Read the rest of this article»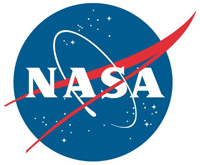 Greenbelt, MD – The first images from ESA/NASA's Solar Orbiter are now available to the public, including the closest pictures ever taken of the Sun.
Solar Orbiter is an international collaboration between the European Space Agency, or ESA, and NASA, to study our closest star, the Sun. Launched on February 9th, 2020 (EST), the spacecraft completed its first close pass of the Sun in mid-June.
«Read the rest of this article»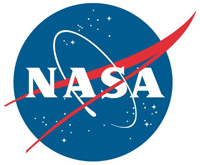 Pasadena, CA – The samples Apollo 11 brought back to Earth from the Moon were humanity's first from another celestial body. NASA's upcoming Mars 2020 Perseverance rover mission will collect the first samples from another planet (the red one) for return to Earth by subsequent missions.
In place of astronauts, the Perseverance rover will rely on the most complex, capable and cleanest mechanism ever to be sent into space, the Sample Caching System.
«Read the rest of this article»