Topic: Fall Semester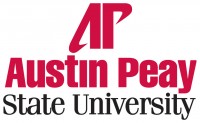 Clarksville, TN – On Thursday, August 20th, about 840 young men and women will arrive at Austin Peay State University to begin the next phase of their lives as freshmen living on a college campus.
During the busy morning and early afternoon, parking lots around the University's residence halls will be full of families unloading heavy suitcases and bundles of clothing from their vehicles.
«Read the rest of this article»
Improvement in Graduations best among Tennessee Universities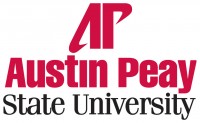 Clarksville, TN – Austin Peay State University continues to move toward the 11,000-student mark. Figures for the Fall 2011 semester show a record enrollment of 10,873 students at APSU.
But APSU has more reason to celebrate. Not only is enrollment increasing, but APSU also is graduating more students than ever.
While growth in student enrollment is vital for any postsecondary institution, APSU, like other public institutions in Tennessee, is being assessed by retention and graduation performance. «Read the rest of this article»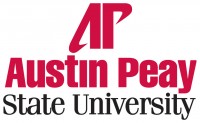 Clarksville, TN – Austin Peay State University has produced a year of records.
For the Fall 2010 semester, enrollment, retention and graduation rates have all reached new all-time high figures.
"These are the best rates we've had," Dr. Tristan Denley, provost and vice president of academic affairs, said. "The numbers are the fruit of efforts from all across campus."
Figures show APSU's total student enrollment for this semester is 10,723. That's a 5.3 percent jump from the Fall 2009 semester, according to unofficial data. «Read the rest of this article»

The fall semester at Austin Peay State University began today with student enrollment figures showing signs of significant, increased growth.
On the first day of classes, APSU has 10,539 students enrolled for Fall 2010 – an increase of more than 752 students enrolled on Day 1 in 2009, a 7.7 percent increase – according to figures from the registrar's office.
This also marks two exceptional milestones for APSU; the main campus opening with more than 9,000 students, and realizing a 14.5 percent increase in freshmen students. As of today, APSU's main campus has 9,067 students and its Fort Campbell campus 1,472. The freshman class began today with a record 1,754 students, an increase of 222 students when compared to opening day last fall.
«Read the rest of this article»
Language should not be a barrier for those needing to communicate in English as a second language.

 Those needing to improve their English language skills are encouraged to register for the Fall 2010 semester at the English as Second Language (ESL) Institute at Austin Peay State University. Registration for the fall semester is from August 9th–25th.
The ESL (ESL) Institute at APSU offers a diversified and intensive program of study in English designed for international students seeking undergraduate admission to APSU or another university.  In addition, students from the Clarksville area community who wish to improve their English language skills in order to improve their workplace skills or further their professional careers regularly participate in the program. The ESL program's intensive English courses are offered through the Center for Extended and Distance Education and are not taken for credit. 
Class size is small in order to provide students with more personalized attention and opportunities to improve their learning skills. ESL Institute instructors have taught English in the U.S. and abroad, and all have strong backgrounds in education and extensive experience in teaching English to non-English speakers. Students also have access to University computer labs as well as state-of-the-art SmartBoard technology used by trained instructors in the classroom.
«Read the rest of this article»