Topic: Fees
Nashville, TN – The Tennessee Department of Correction has launched an automated fee collection system to streamline services and enhance accountability. Offenders on probation or parole are now able to pay their supervision and other fees online, through wire transfer, by sending money orders to JPay, or by phone.
Family and friends of inmates can also make deposits into trust fund accounts through the automated system. «Read the rest of this article»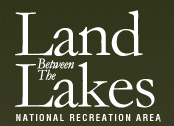 Golden Pond, KY – Monday, January 21st, Land Between The Lakes (LBL) National Recreation Area will be waiving fees at participating day-use facilities in honor of Martin Luther King, Jr. Day. General admission to the Elk and Bison Prairie will be free and Wranglers Campground will also be waiving day-use riding fees.
"We encourage visitors to come out and enjoy numerous free outdoor recreation opportunities year round," said LBL Customer Service Manager Brian Beisel. "Bring your family and friends and experience hiking, biking, wildlife viewing, picnicking, and scenic driving in the great outdoors." «Read the rest of this article»
Is it time to switch banks? Consumer Reports offers tips on what to expect.

Yonkers, NY – Consumers who say they're furious at behemoth banks for their lending practices, fees, account requirements and various other reasons, can get ready to vent some more, says Consumer Reports latest cover story investigation. «Read the rest of this article»
Clarksville, TN – The Parks and Recreation Department and the city council committee that works with them have been working on an ordinance that would allow the department and committee to review and adjust any program or activity fees as expenses dictated.
This would allow a quicker response to changing cost conditions, give more management authority and responsibility (more on that in the next topic item) to the committee, and save the council time and effort on what is typically a mundane operational procedure which the council typically approves when it come before them anyway. «Read the rest of this article»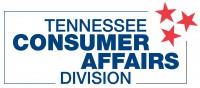 Nashville, TN – Gift cards are handy presents – especially for people who seem to have at least one of everything. During the winter shopping season, a gift card can be ideal.
But for all the conveniences of gift cards, they often come with fine print that can make them less than perfect. Here's how consumers can keep that gift card policies from dumping snow on their gift-giving this winter:
«Read the rest of this article»