Topic: Flu Season

Silver Spring, MD – The U.S. Food and Drug Administration (FDA) further assisted health care providers around the country prepare for the upcoming flu season during the COVID-19 Coronavirus pandemic by issuing an emergency use authorization (EUA) for the third diagnostic test for detection and differentiation of the viruses that cause flu and COVID-19 in individuals suspected of COVID-19 Coronavirus by their healthcare provider to the U.S. Centers for Disease Control and Prevention (CDC).
«Read the rest of this article»
Tennesseans Reminded to Get Flu Vaccine Now

Nashville, TN – Tennessee Department of Health surveillance notes a steady increase in influenza activity in Tennessee and warns the 2014-2015 flu season could be severe. TDH urges everyone to protect themselves and their families by getting a flu shot now.
"Early indications suggest this could be a more severe flu season than we have had for some time," said TDH Commissioner John Dreyzehner, MD, MPH. "Vaccination is likely to reduce the risk of severe illness even if not all strains are matched to the vaccine throughout the season. Because a flu vaccine is still the best protection, get it now if you have not done so."
«Read the rest of this article»

Nashville, TN – The Tennessee Department of Health has announced new Ebola resources for Tennesseans.
Tennesseans with questions about the disease may call a toll-free number to obtain accurate, timely information:  1.877.857.2945 is now open 10:00am to 5:00pm Monday through Friday. Hours for the information line will be increased in length and will be available seven days a week in the near future. «Read the rest of this article»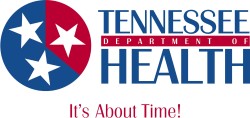 Nashville, TN – It's here: the seasonal wave of flu that affects thousands of Americans every year.
Flu activity is measurably rising in Tennessee, and while doctors here are not yet seeing the higher number of cases reported in some neighboring states, the Tennessee Department of Health believes more cases will be identified here soon. «Read the rest of this article»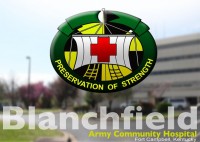 Fort Campbell, KY – Blanchfield Army Community Hospital's (BACH) preventive medicine team expects Fort Campbell to receive this year's influenza vaccine in mid-to-late October. Once the vaccine arrives, preventive medicine staff members will offer the vaccine in multiple venues.
"The majority of this year's shipment of influenza vaccine is expected to arrive in mid-to-late October. After the vaccine arrives, we expect to make it available to patients. Every year the shipment arrival times vary, but we still anticipate being able to offer the vaccine before flu season picks up this year," said BACH Chief of Preventive Medicine Capt. Samuel Peik. «Read the rest of this article»