Topic: Formaldehyde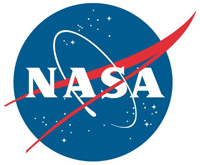 Greenbelt, MD – Fortunately for NASA scientists today, Apollo-era leaders had the foresight to save much of the 842 pounds (382 kilograms) of Moon soil and rocks retrieved by NASA astronauts 50 years ago for future generations. They figured new crops of scientists, using instruments of their time, would be able to probe the samples with unprecedented rigor.
Now, the future that Apollo-era scientists envisioned has come. Their successors, many of whom weren't even born when the last astronauts scooped up the Moon samples they'll now be probing in their labs, are ready to take a giant leap towards answering long-standing questions about the evolution of our solar system.
«Read the rest of this article»
Lumber Liquidators To Continue Comprehensive Testing Program As Part of a Recall to Test.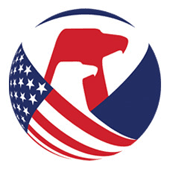 Washington, D.C. – In cooperation with Lumber Liquidators, of Toano, VA, the U.S. Consumer Product Safety Commission (CPSC) is announcing that Lumber Liquidators has agreed to not resume sales of laminate wood flooring previously imported from China.
The company also agreed to continue conducting a comprehensive testing program as part of a recall program that affects consumers who purchased Chinese-made laminate flooring from Lumber Liquidators during a three-year period.
In homes where the Chinese-made laminate flooring is found to emit elevated levels of formaldehyde, the company will provide any required remediation.
«Read the rest of this article»
Investigation warns of bogus 'natural' beauty claims, ingredients to avoid; Plus, apps that can help shoppers identify safer products
Yonkers, NY – Beauty products and cosmetics have become overgrown with labels covered with flowers and greenery and words like natural and healthy.
The September 2014 issue of ShopSmart, from Consumer Reports, features an in-depth look at hidden health risks that can be found in cosmetics and other beauty products, ingredients to avoid, and more. «Read the rest of this article»

Nashville, TN – The Tennessee Department of Health today is issuing a public health advisory on electronic cigarettes and other electronic nicotine delivery systems.
The advisory urges caution for consumers using or considering the use of electronic nicotine delivery systems, including electronic cigarettes and other electronic emissions-producing products. It also addresses concerns about secondhand exposures. «Read the rest of this article»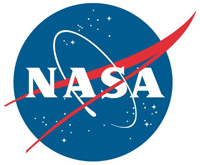 Washington, D.C. – Fire, it is often said, is mankind's oldest chemistry experiment.
For thousands of years, people have been mixing the oxygen-rich air of Earth with an almost endless variety of fuels to produce hot luminous flame.
There's an arc of learning about combustion that stretches from the earliest campfires of primitive humans to the most advanced automobiles racing down the superhighways of the 21st century.
«Read the rest of this article»