Topic: Freddie Mac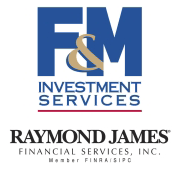 Clarksville, TN – August saw all three of the major U.S. stock market indexes fall into negative territory, as investors become more concerned about the possibility of rising rates and potential military action in Syria.
Emerging markets, particularly Brazil and India, also took a hit in August as their economies weakened and their currencies fell against the dollar.
«Read the rest of this article»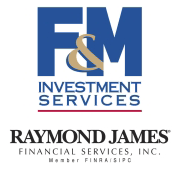 Clarksville, TN – The first quarter of 2012 enjoyed a period of relatively lower volatility as the Dow Jones Industrial Average rose to 13,212.00 points, setting the stage for the best quarter in more than two years. Rising, too, were 25 of the Dow's 30 components.
Not to be left out, the S&P 500 was up 12% at the end of the quarter – its largest first-quarter gain in more than 10 years – after it rose to 1,408.47 points. Rising most among its 10 major industry groups were consumer-related and healthcare sectors. «Read the rest of this article»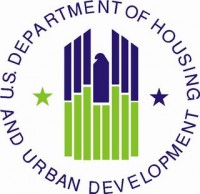 The U.S. Government announced several programs over the last few years to help homeowners in need of assistance to avoid foreclosure. These programs strive to help responsible homeowners who are simply having difficulty paying their mortgage.
Every day thousands of people like you have trouble making the next mortgage  payment. Though things may seem hopeless, help is available. However, you need to take the first step! If you ignore the problem you may lose your home to foreclosure, possibly affecting your ability to qualify for credit or to rent another  home.
Available programs include: «Read the rest of this article»
Chances are you've heard about the ongoing debate surrounding raising the U.S. debt ceiling and even more recently about Moody's announcement that it could potentially downgrade its credit rating for U.S. Treasuries and other institutions linked to the U.S. government.
On top of that, Standard & Poor's placed the U.S. on "CreditWatch Negative" based on the rising risk of a policy stalemate. The agencies themselves believe the risk of any payment default by the U.S. government is low, but increasing slightly. «Read the rest of this article»
Administration, Servicers Commit to Faster Relief for Struggling Homeowners through Loan Modifications
Washington, D.C. – Senior Obama Administration officials met today with top executives from servicers participating in the Making Home Affordable loan modification program to discuss ways to improve effectiveness and efficiency of the program. The meeting – led by Treasury Assistant Secretary for Financial Institutions Michael S. Barr, Treasury Assistant Secretary for Financial Stability Herb Allison, FHA Commissioner David Stevens and HUD Senior Advisor to the Secretary William Apgar – addressed challenges to modifications, strategies for improvement, and collective goals that the servicers and Administration are committed to reaching.
"With over 200,000 trial loan modifications already under way, we are on track to meet our goals," said Treasury Secretary Tim Geithner. "Still, too many homeowners are at risk of foreclosure right now. Today's meeting was an opportunity to identify ways to accelerate the program and bring relief faster."
Servicers in attendance committed to significantly increasing the rate at which they are performing loan modifications. The Administration has established a goal of reaching half a million trial modifications begun by November 1, 2009.
"I am confident that the best practices shared today, combined with more transparent reporting methods, better communication among all parties, and a strong commitment from servicers, will ensure that we can ramp up the MHA program's pace to meet these ambitious goals," said HUD Secretary Shaun Donovan. «Read the rest of this article»