Topic: Giants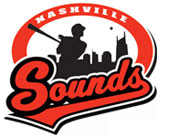 Nashville, TN – After 37 years serving as the Nashville Sounds' ballpark, Greer Stadium will host its final Sounds homestand (#LastCheerAtGreer) beginning on Wednesday, August 20th.
The Sounds continue their playoff push with a pair of four-game series beginning with the Fresno Grizzlies (Triple-A Giants) from August 20th to August 23rd. The second half of the homestand will feature games against the Sacramento River Cats (Triple-A Athletics) from August 24th to August 27th.
«Read the rest of this article»

Clarksville, TN – With its record draft class reporting to summer leagues, Austin Peay State University's baseball team now claims a record 14 former student-athletes playing professional baseball.
The Governors saw a record five players selected in Major League Baseball's First-Year Player draft in June. Each of the five signed a professional contract and reported to leagues across the country.
«Read the rest of this article»

Seacaucus, NJ – Senior closer Tyler Rogers became the first Austin Peay State University baseball player selected in the 2013 Major League Baseball First-Year Player draft when he was selected in Friday's 10th round (312th overall pick) by the San Francisco Giants.

«Read the rest of this article»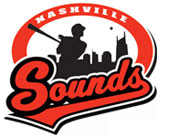 Nashville, TN – The Nashville Sounds dropped two games in Sunday afternoon's twin billing at Greer Stadium, allowing the Memphis Redbirds to tie the four-game series 2-2, losing 1-0 in the opener and 2-1 in the nightcap.
After 13 innings without a run, Nashville finally pushed one across the plate in the seventh inning of game two, when Redbirds pitcher Eric Fornataro balked with Joey Paciorek on third, who was pinch running for catcher Dayton Buller.
«Read the rest of this article»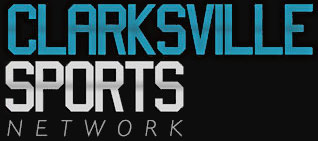 Clarksville, TN – The best thing about the last week of the NFL regular season is all the, 'If this, then that', scenarios that usually surround the playoffs. But this year's is a little more direct for four teams that are playing each other Sunday, the Broncos and the Raiders in the AFC West and the Cowboys and Giants in the NFC East, because whomever wins gets in and those make for exciting games.
It's already great the four teams are already hated and heated rivals. But with a berth to the playoffs on the line, things get ratcheted up even more. After quarterback Jason Campbell and running back Darren McFadden went down, I was one that thought the Raiders were done. But the Raiders have played well enough to stay in it with Carson Palmer at quarterback and Michael Bush running the ball. The Broncos, well they are 7-2 under Tebow, and really that's all you need to say about that.
http://www.youtube.com/watch?v=CtaDy_Y9kNI
«Read the rest of this article»