Topic: Gift Certificate
Tennessee Consumer Affairs

Nashville, TN – With Valentine's Day (February 14th, 2019) quickly approaching, the Tennessee Department of Commerce and Insurance's (TDCI) Division of Consumer Affairs reminds Tennesseans to be wary of 'sweetheart' scammers who claim to love you but, in reality, are only after your money.
«Read the rest of this article»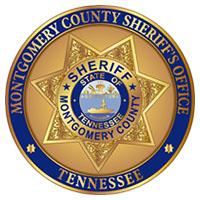 Clarksville, TN – The Montgomery County Sheriff's Office (MCSO) announces the School Resource Officer of the Year recipients.
Deputy Tim Adair is the Elementary School SRO of Year, Deputy Melissa Smith is the Middle School SRO of Year, and Deputy Jesse James is the High School SRO of the Year.
The winners are determined through a selection process from their supervisors and feedback from school administration.
«Read the rest of this article»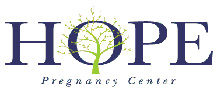 Clarksville, TN – This Saturday, a new local business will host a Grand Opening celebration with a twist. Instead of simply inviting prospective customers to enjoy a free snack and learn more about what they have to offer, Honest-1 Auto Care is asking friends to make a difference for a local charity on Saturday, April 25th.
Honest-1 Auto Care is located at 2068 Wilma Rudolph Boulevard in Clarksville and is preparing for a great event. 88.3 WAY-FM will be broadcasting live from 8:00am to 12:00pm. It promises to be a fun morning, with free food and lots of giveaways. Excitement is high at Hope Pregnancy Center over this unique opportunity. «Read the rest of this article»
Clarksville National Softball League Raises Money for Rev. Chad Watson, Presents $1000 Check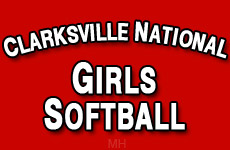 Clarksville, TN – Cooling temperatures and strong winds did not stop Clarksville residents from filling the aluminum bleachers outside Morgan and Moore fields Friday, April 4th for the Clarksville National Softball League's Jamboree and opening ceremonies
Girls in the league ranging from 4-year old tee ballers to 16-year old fast pitch players donned their new brightly colored uniforms, freshly oiled gloves and state of the art safety gear, and participated in single inning Jamboree games before the opening ceremonies.
«Read the rest of this article»

Nashville, TN – Retail aisles, catalogs and cyberspace are stuffed with things to buy. Still, somehow, there often seems to be little of real substance to give. When you want your gift to be a true reflection of how much you care, it can be hard to find a stand-out present, one that really meets a need and will be appreciated all through the year.
For those who like to "live local," the perfect solution may be a gift certificate for a year of fresh produce and other local foods from a nearby Community Supported Agriculture (CSA) farm. Everyone eats, and everyone benefits from eating fresh produce. With a CSA gift certificate, both the person who receives fresh foods and the CSA farmer are better off.
«Read the rest of this article»

Clarksville, TN – The weekly Clarksville Parks and Recreation Department Recreation Report provides Clarksvillians with a glimpse at the activities and events that are available from the Parks and Recreation Department for them to enjoy together as a family.
This weeks highlights include: Bark in the Park, Spooky Spectacular, Movies in the Park and Fright on Franklin.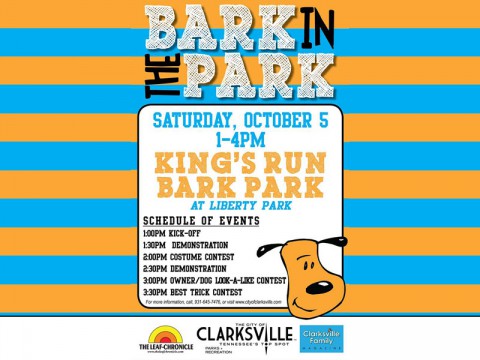 «Read the rest of this article»
Final update detailing the first session of the 108th General Assembly
Food, Clothing, and Hygiene Drive to support the Austin Peay State University Food Pantry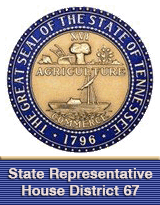 Nashville, TN – House Bill 32, License Plates for our Veterans and Active Duty Military.
House Bill 32, sponsored by Tennessee State Representative Cameron Sexton (R-Crossville) will make some changes, effective July 1st, 2014, to the issuance of license plates to our active duty military and veterans who receive honors and awards such as the Purple Heart, Silver Star, Air Medal, and Medal of Honor.
The most substantial change is moving the Air Medal plates to the category of military cultural license plates.  This category also contains other license plates such as the Silver Star and Bronze Star.
«Read the rest of this article»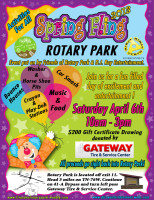 Clarksville, TN – Friends of Rotary Park, D.J. Ray Entertainment and Gateway Tire and Service will be hosting Spring Fling at Rotary Park on April 6th from 10:00am to 3:00pm.
There will be activities for the whole family. Horseshoe and Washer Pits, Crayon and Play-Doh Stations, Bouncy Houses, Sand Volleyball, Pool Noodle Activity Games, Food and Music. There will be a drawing for a $200.00 gift certificate from Gateway Tire and Service.
All proceeds go right back into Rotary Park in playground renovations and hiking trail improvements.
For more information about the Friends of Rotary Park visit their website at www.friendsofrotarypark.weebly.com


Clarksville, TN – The Clarksville Parks and Recreation Department and the Clarksville YMCA have seen such success with the new Yoga in the Park series, classes will continue through August 3rd (excluding Wednesday, July 4th)!
Yoga in the Park is a free, morning yoga class instructed by trained YMCA instructors each Wednesday and Friday beginning May 16th. Classes take place from 6:00am to 7:00am on the stage behind the As the River Flows museum at McGregor Park, located at 640 North Riverside Drive. «Read the rest of this article»
Gift Cards, Food, Booze Are Last-minute Go-to Gifts; One in Seven Adults Lie to Those They Did Not Have Time to Shop For

Yonkers, NY – With the holiday fast approaching, a new Consumer Reports Holiday Poll revealed that the number last-minute shoppers has risen this year compared with last holiday season. As of December 19th, twenty-five percent of adults have not begun their holiday shopping, up from 17 percent who hadn't at this point in 2010.
Of those who haven't started shopping yet, over half (54 percent) cited lack of enough money as a reason, 41 percent still believe they have plenty of time, while roughly a third (29 percent) are simply in procrastination mode. «Read the rest of this article»