Topic: Glaciers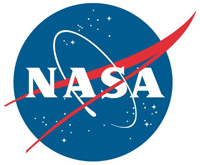 Pasadena, CA – Scientists with NASA's Oceans Melting Greenland mission are probing deep below the island's warming coastal waters to help us better predict the rising seas of the future.
Greenland's melting glaciers, which plunge into Arctic waters via steep-sided inlets, or fjords, are among the main contributors to global sea-level rise in response to climate change. Gaining a better understanding of how warming ocean water affects these glaciers will help improve predictions of their fate. Such predictions could in turn be used by communities around the world to better prepare for flooding and mitigate coastal ecosystem damage.
«Read the rest of this article»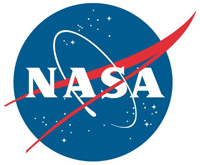 Pasadena, CA – NASA says that when an ice cube is exposed to a heat source, like warm water or air, it melts. So, it's no surprise that a warming climate is causing our glaciers and ice sheets to melt. However, predicting just how much the glaciers and ice sheets will melt and how quickly – key components of sea level rise – is not nearly as straightforward.
Glaciers and ice sheets are far more complex structures than ice cubes. They form when snow accumulates and is compressed into ice by new snow over many years.
«Read the rest of this article»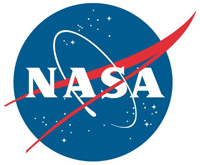 Pasadena, CA – A new study of Greenland's shrinking ice sheet reveals that many of the island's glaciers are not only retreating, but are also undergoing other physical changes. Some of those changes are causing the rerouting of freshwater rivers beneath the glaciers, where it meets the bedrock.
These rivers carry nutrients into the ocean, so this reconfiguring has the potential to impact the local ecology as well as the human communities that depend on it.
«Read the rest of this article»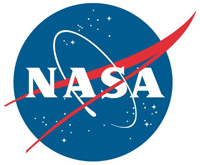 Washington, D.C. – In the largest-ever study of glacial lakes, researchers using 30 years of NASA satellite data have found that the volume of these lakes worldwide has increased by about 50% since 1990 as glaciers melt and retreat due to climate change.
The findings, published in the journal Nature Climate Change, will aid researchers assessing the potential hazards to communities downstream of these often unstable lakes and help improve the accuracy of sea level rise estimates by advancing our understanding of how glacial meltwater is transported to the oceans.
«Read the rest of this article»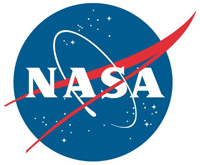 Pasadena, CA – To make better predictions about the future impacts of sea level rise, new techniques are being developed to fill gaps in the historic record of sea level measurements.
We know the factors that play a role in sea level rise: Melting glaciers and ice sheets add water to the seas, and warmer temperatures cause water to expand.
Other factors are known to slow the rise, such as dams impounding water on the land, stymying its flow into the sea.
«Read the rest of this article»

Clarksville, TN – In a typical year, the Governor's School for Computational Physics at Austin Peay State University (APSU) includes two field trips to renowned nearby science centers.
But this year isn't typical.
«Read the rest of this article»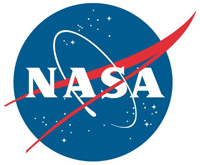 Pasadena, CA – Seven of the regions that dominate global ice mass losses are melting at an accelerated rate, a new study shows, and the quickened melt rate is depleting freshwater resources that millions of people depend on.
The impact of melting ice in Greenland and Antarctica on the world's oceans is well documented. But the largest contributors to sea level rise in the 20th century were melting ice caps and glaciers located in seven other regions: Alaska, the Canadian Arctic Archipelago, the Southern Andes, High Mountain Asia, the Russian Arctic, Iceland and the Norwegian archipelago Svalbard. The five Arctic regions accounted for the greatest share of ice loss.
«Read the rest of this article»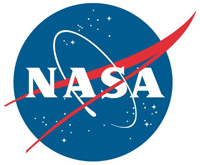 Pasadena, CA – Greenland and coastal Louisiana may not seem to have a lot in common. An autonomous territory of Denmark, Greenland is covered in snow most of the year and is home to about 56,000 people. On the other hand, more than 2 million people call coastal Louisiana home and the region rarely sees snow.
But their economies, though 3,400 miles (5,400 kilometers) apart, share a dependence on the sea. The majority of Greenland's residents rely on the territory's robust Arctic fishing industry. And in Louisiana, the coasts, ports and wetlands provide the basis for everything from shipping to fishing to tourism. As a result, both locales and the people who live in them are linked by a common environmental thread: melting ice and consequent sea level rise.
«Read the rest of this article»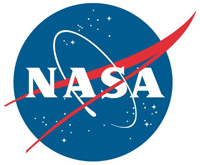 Greenbelt, MD – For eleven years from 2009 through 2019, the planes of NASA's Operation IceBridge flew above the Arctic, Antarctic and Alaska, gathering data on the height, depth, thickness, flow and change of sea ice, glaciers and ice sheets.
Designed to collect data during the years between NASA's two Ice, Cloud, and land Elevation Satellites, ICESat and ICESat-2, IceBridge made its final polar flight in November 2019, one year after ICESat-2's successful launch.
As the team and planes move on to their next assignments, the scientists and engineers reflected on a decade of IceBridge's most significant accomplishments.
«Read the rest of this article»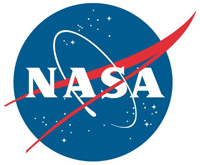 Pasadena, CA – The Greenland Ice Sheet is rapidly melting, having lost 3.8 trillion tons of ice between 1992 and 2018, a new study from NASA and the European Space Agency (ESA) finds. The study combined 26 independent satellite datasets to track global warming's effect on Greenland, one of the largest ice sheets on Earth, and the ice sheet melt's impact on rising sea levels.
The findings, which forecast an approximate 3 to 5 inches (70 to 130 millimeters) of global sea level rise by 2100, are in alignment with previous worst-case projections if the average rate of Greenland's ice loss continues.
«Read the rest of this article»