Topic: H1N1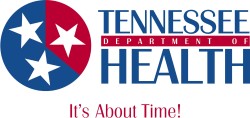 Nashville, TN – It's the time of year to gather with family and friends for festive celebrations, and no one wants to see a loved one sidelined by a serious illness. Influenza and other viruses are easily spread in places where people are gathered in close contact and sharing food, drinks and gifts.
The Tennessee Department of Health is reminding Tennesseans to take action to help prevent the spread of flu this holiday season. «Read the rest of this article»

Nashville – The Tennessee Department of Education has developed, with support and guidance from the Tennessee Department of Health, a pandemic influenza preparedness planning guide for school districts that includes a Continuity of Learning plan.
"This planning guide will allow districts to think ahead and proactively about long-term closures, especially during a flu season like we've had this year," Education Commissioner Timothy Webb said. "It is critical that students continue learning even if class time is effected due to illness." «Read the rest of this article»
Non-safety Related Recall of Vaccine Product for Children

NASHVILLE – The Tennessee Department of Health is working to notify health care providers of a nationwide voluntary non-safety recall of 800,000 doses of H1N1 flu vaccine. Sanofi Pasteur, Inc., is recalling four lots of H1N1 vaccine in 0.25 ml pre-filled syringes designed for use in children ages 6 to 35 months. These lots passed all tests for potency and purity when they were distributed, but routine follow-up tests after distribution found that levels of antigen, the active ingredient, were slightly lower than the level specified on the label. The recall is not related to any safety or effectiveness concerns.
"We want to assure parents whose children may have received this vaccine product that it is safe and effective at preventing H1N1 flu when given as part of the two dose series recommended for all children under age ten," said Health Commissioner Susan R. Cooper, MSN, RN. "Our recommendations haven't changed. H1N1 flu is still circulating, and vaccination is the best way to prevent the illness."
The lot numbers of vaccine included in the recall are: UT023DA, UT028DA, UT028CB and UT030CA. Some 800,000 doses of H1N1 vaccine are included in these lots. The vaccine met all antigen level and safety specifications at the time it was distributed; routine monthly follow-up testing showed that antigen in these lots fell slightly below the pre-specified level. «Read the rest of this article»
Increasing Vaccine Supply Meeting Local Demands

NASHVILLE – The Tennessee Department of Health has expanded H1N1 flu vaccine availability to the general public. Steadily increasing supply of the vaccine has enabled county health departments to allow anyone who wants to get vaccinated to do so. The vaccine is provided at no charge to patients.
"There are still many who have not had a chance to get vaccinated up until this point," said Kelly L. Moore, MD, MPH, medical director of the state immunization program. "Although we continue to work to reach people in the target risk groups, it is now possible to begin providing vaccine to everyone who requests it. Public clinics are being scheduled every week as more vaccine becomes available and the department continues to distribute the vaccine supply efficiently to a wide array of health departments and private providers, including pharmacies." «Read the rest of this article»

Tennessee State Health Commissioner Susan R. Cooper, MSN, RN has this to say in regards to President Barack Obama's declaration of a National Emergency for the H1N1 flu panademic, "The Presidential declaration is a proactive step in preparing for a potential increase in illness and facility demands related to H1N1 flu. This virus is spreading rapidly, and there is the potential for healthcare systems to become overburdened. This administrative statement will allow healthcare facilities to request specific waivers from the federal Department of Health and Human Services to allow them to initiate their disaster plans quickly in response to increased demand.  We stand ready to support our healthcare partners as they work with us to protect the health of all Tennesseans."
The statement released by President Obama read as follows: «Read the rest of this article»
Austin Peay State University officials received word late Thursday afternoon and again Friday afternoon that two commuter students are suspected of having H1N1, commonly referred to as "swine flu." However, the University cannot verify if the illness is H1N1. The Centers for Disease Control and Prevention (CDC) is advising physicians to assume that if a person has flu-like symptoms or tests positive for flu at this time of year, it is likely H1N1, and isn't advising further testing. Both students have been advised to stay home.
The University has formed a task force consisting of 22 faculty, staff and student representatives including faculty with expertise in public health, microbiology and epidemiology. The task force is planning and implementing procedures for preventing the spread of the virus on campus and developing action plans for various scenarios in the event of a campus wide epidemic.
«Read the rest of this article»

NASHVILLE – Tennessee continues its efforts to ensure the health of state residents during the flu pandemic. Late last week, state officials from the Departments of Health, Education and Homeland Security participated in the 2009 Flu Summit organized by the United States government, where federal planning and response efforts were discussed.
"The summit gave federal and state officials the opportunity to share strategies and information that will be helpful in preparation and planning for the upcoming flu season and the flu pandemic," said Health Commissioner Susan R. Cooper, MSN, RN. "Flu-related illness continues across the state and U.S., and this is expected with a pandemic. However, I urge all Tennesseans to remain vigilant and practice good hygiene to prevent the spread of flu."
http://www.youtube.com/watch?v=KrzA2IircWc<span> «Read the rest of this article»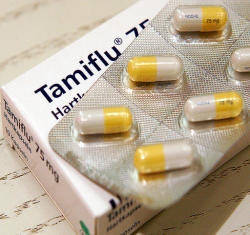 On Friday, the U.S. Center for Disease Control and Prevention released a notice that the current mix of influenza virus prevalent contains one strain that is resistant to the best-selling antiviral flu medication, Tamiflu.
According to the CDC, there is no cause for alarm as it is early in the flu season, and the resistant strain, known as H1N1 displayed a dominant presence at the start of last year's flu season only to switch to the strain known as H3N2. The current influenza vaccine is formulated to defend against the three dominant strains, H1N1, H3N2 and Influenza B. «Read the rest of this article»