Topic: Hanover NH
Written by Keith Koehler
NASA's Wallops Flight Facility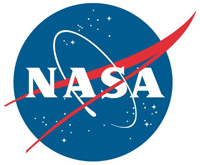 Wallops Island, VA – Three NASA rockets carrying instruments into active auroras over Alaska to aid scientists studying the northern lights and the interactions of the solar wind with Earth's upper atmosphere and ionosphere were launched within a nearly two-hour period March 2nd, 2017.
The instruments were successfully carried on Black IX sounding rockets from the Poker Flat Research Range north of Fairbanks. The first two rockets were launched nearly simultaneously at 12:41am and 12:42:30am EST as part of the Neutral Jets in Auroral Arcs mission.
«Read the rest of this article»
Written by Maria-Jose Viñas
NASA's Earth Science News Team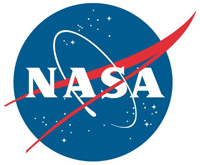 Greenbelt, MD – Operation IceBridge, NASA's airborne survey of polar ice, ended its eighth spring Arctic campaign on May 21st. During their five weeks of operations, mission scientists carried out six research flights over sea ice and ten over land ice.
"We collected data over key portions of the Greenland Ice Sheet, like the fast-changing Zachariae Isstrom Glacier, and we got the broad geographic coverage of Arctic sea ice we needed," said Nathan Kurtz, IceBridge's project scientist and a sea ice researcher at NASA's Goddard Space Flight Center in Greenbelt, Maryland.
«Read the rest of this article»
Written by Whitney Clavin
NASA's Jet Propulsion Laboratory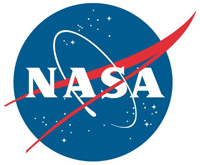 Pasadena, CA – Astronomers have spotted the "greenest" of galaxies, one that converts fuel into stars with almost 100-percent efficiency.
The findings come from NASA's Wide-field Infrared Survey Explorer (WISE), NASA's Hubble Space Telescope and the IRAM Plateau de Bure interferometer in the French Alps.
"This galaxy is remarkably efficient," said Jim Geach of McGill University in Canada, lead author of a new study appearing in the Astrophysical Journal Letters. "It's converting its gas supply into new stars at the maximum rate thought possible."
«Read the rest of this article»
Written by Steve Cole
NASA Headquarters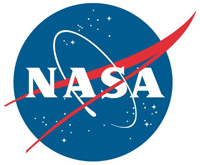 Washington, D.C. – NASA's newest scientific rover is set for testing May 3rd through June 8th in the highest part of Greenland.
The robot known as GROVER, which stands for both Greenland Rover and Goddard Remotely Operated Vehicle for Exploration and Research, will roam the frigid landscape collecting measurements to help scientists better understand changes in the massive ice sheet.
«Read the rest of this article»