Topic: Headaches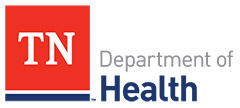 Nashville, TN – As health officials in nearby states, including Arkansas and Missouri monitor outbreaks of mumps that are growing in number and geographically, the Tennessee Department of Health reminds residents mumps vaccination is the best way to prevent mumps illness.
Mumps spreads through close contact with a person who has mumps, and is most easily spread among unvaccinated people or in school or college settings where large numbers of students live and study in close quarters.
«Read the rest of this article»
Also, CR looks at the prescription painkiller epidemic, efforts to curb overuse of opioids, and surprising truths about medical marijuana

Yonkers, NY – Persistent and chronic pain can be a frustrating, debilitating and expensive problem. According to the June issue of Consumer Reports, 125 million Americans in pain spend about $300 billion on treatments and care every year. But not all of that care is effective, and some of it may be costly or even dangerous.
To help consumers make better, more informed choices, Consumer Reports took a closer look at the issue of treating pain in a special report on what works and what doesn't—and developed guidance on how to treat common ailments—including back, neck and joint pain.
«Read the rest of this article»
TDH Advises Getting Immunized Quickly if You Haven't Already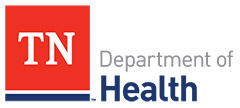 Nashville, TN – The Tennessee Department of Health has been advised by the Centers for Disease Control and Prevention that reports of influenza are increasing across the country. TDH officials are asking all Tennesseans who have not yet had their annual flu vaccine to do so immediately, helping to protect themselves and to prevent the spread of the illness to others.
CDC and TDH also urge persons with flu-like illnesses who are at risk of severe illness with influenza due to some health conditions to seek care promptly to determine if treatment with influenza antiviral medications are needed.
«Read the rest of this article»
TDH Investigating Cases of Gastrointestinal Disease

Nashville, TN – The Tennessee Department of Health is investigating multiple gastrointestinal disease reports among people who say they consumed raw milk prior to their illness. TDH has confirmed two cases of cryptosporidiosis in individuals in the Chattanooga/Hamilton County Region.
Both cases of illness are associated with consumption of raw milk from a dairy cow share program. TDH is interviewing additional participants in the program to determine if other people have been sickened.
«Read the rest of this article»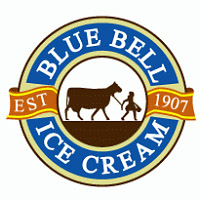 Brenham, TX – Blue Bell Ice Cream of Brenham, Texas, is voluntarily recalling all of its products currently on the market made at all of its facilities including ice cream, frozen yogurt, sherbet and frozen snacks because they have the potential to be contaminated with Listeria monocytogenes, an organism which can cause serious and sometimes fatal infections in young children, frail or elderly people, and others with weakened immune systems.
Although healthy individuals may suffer only short-term symptoms such as high fever, severe headaches, stiffness, nausea, abdominal pain and diarrhea, Listeria infection can cause miscarriages and stillbirths among pregnant women.
«Read the rest of this article»
Chikungunya Virus Disease Spread by Bites

Nashville, TN – The Tennessee Department of Health is reminding vacation and business travelers about the importance of protecting themselves from mosquitoes that may transmit chikungunya virus and other mosquito-borne illnesses like dengue.
The first confirmed case of chikungunya virus disease in Tennessee occurred in 2014; since then 42 additional cases have been documented, all involving travel outside the state.
«Read the rest of this article»
Nashville, TN – You want to keep working out. But the polar vortex cool spell is over, and it's hot – REALLY hot. Southern summer hot.
Before you decide to take a break until fall, you can still stay fit in summer – with some common-sense precautions from the American Heart Association.


«Read the rest of this article»
CR urges U.S. Food and Drug Administration to take stronger steps to reduce the dangers of pain-relief medications

Yonkers, NY – Some pain relief medications can be as addictive as heroin and are rife with deadly side effects.
Every day, 46 people in the U.S. die from legal pain pills and for each death, more than 30 people are admitted to an emergency room because of opioid complications. Consumer Reports has taken a close look at the dangers of prescription and over-the-counter painkillers and is calling on the U.S. Food and Drug Administration (FDA) to do more to make these drugs safer. «Read the rest of this article»

Nashville, TN – To keep warm air in and cold air out in winter months, most of us strive to keep every door and window tightly closed.
While that may help reduce heating bills, it may also increase the risk of carbon monoxide poisoning.
«Read the rest of this article»
A hot and muggy day is in store for portions of Middle Tennessee… Strong upper level ridging moving into the area will allow for high temperatures this afternoon to range in the low to mid 90s. This combined with increasing moisture will yield heat index readings in the low 90s near the plateau, to the low 100s near the Tennessee river.
Heat indices this high will increase the risk of heat-related illness if proper precautions are not taken. If outside today… Wear light colored and light weight clothing. Take frequent breaks and drink plenty of water as well. And never leave children or pets in your vehicle… Even if just for a few minutes.
«Read the rest of this article»