Topic: Helium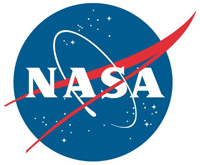 Washington, D.C. – Astronomers have detected X-rays from Uranus for the first time, using NASA's Chandra X-ray Observatory. This result may help scientists learn more about this enigmatic ice giant planet in our solar system.
Uranus is the seventh planet from the Sun and has two sets of rings around its equator. The planet, which has four times the diameter of Earth, rotates on its side, making it different from all other planets in the solar system.
«Read the rest of this article»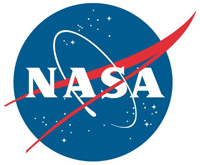 Pasadena, CA – Scientists using NASA's Hubble Space Telescope have found evidence that a planet orbiting a distant star may have lost its atmosphere but gained a second one through volcanic activity.
The planet, GJ 1132 b, is hypothesized to have begun as a gaseous world with a thick hydrogen blanket of atmosphere. Starting out at several times the diameter of Earth, this so-called "sub-Neptune" is believed to have quickly lost its primordial hydrogen and helium atmosphere due to the intense radiation of the hot, young star it orbits.
«Read the rest of this article»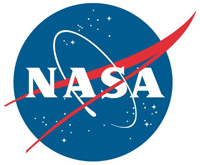 Pasadena, CA – NASA says work has begun on an ambitious new mission that will carry a cutting-edge 8.4-foot (2.5-meter) telescope high into the stratosphere on a balloon. Tentatively planned to launch in December 2023 from Antarctica, ASTHROS (short for Astrophysics Stratospheric Telescope for High Spectral Resolution Observations at Submillimeter-wavelengths) will spend about three weeks drifting on air currents above the icy southern continent and achieve several firsts along the way.
Managed by NASA's Jet Propulsion Laboratory, ASTHROS observes far-infrared light, or light with wavelengths much longer than what is visible to the human eye.
«Read the rest of this article»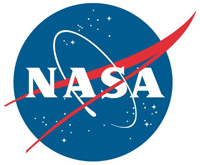 Greenbelt, MD – New data from NASA's Hubble Space Telescope have provided the first clues to the chemistry of two of these super-puffy planets, which are located in the Kepler 51 system. This exoplanet system, which actually boasts three super-puffs orbiting a young Sun-like star, was discovered by NASA's Kepler space telescope in 2012.
However, it wasn't until 2014 when the low densities of these planets were determined, to the surprise of many.
The recent Hubble observations allowed a team of astronomers to refine the mass and size estimates for these worlds — independently confirming their "puffy" nature.
«Read the rest of this article»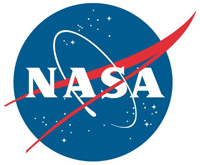 Greenbelt, MD – NASA says that galaxies were once thought of as lonely islands in the universe: clumps of matter floating through otherwise empty space. We now know they are surrounded by a much larger, yet nearly invisible cloud of dust and gas.
Astronomers call it the circumgalactic medium, or CGM. The CGM acts as a giant recycling plant, absorbing matter ejected by the galaxy and later pushing it right back in.
«Read the rest of this article»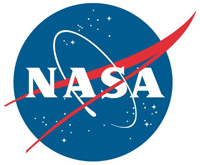 Washington, D.C. – In the vast garden of the universe, the heaviest black holes grew from seeds states NASA. Nourished by the gas and dust they consumed, or by merging with other dense objects, these seeds grew in size and heft to form the centers of galaxies, such as our own Milky Way.
But unlike in the realm of plants, the seeds of giant black holes must have been black holes, too. And no one has ever found these seeds – yet.
«Read the rest of this article»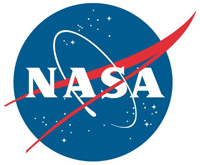 Greenbelt, MD – Its size and surface gravity are much larger than Earth's, and its radiation environment may be hostile, but a distant planet called K2-18b has captured the interest of scientists all over the world.
For the first time, researchers have detected water vapor signatures in the atmosphere of a planet beyond our solar system that resides in the "habitable zone," the region around a star in which liquid water could potentially pool on the surface of a rocky planet.
«Read the rest of this article»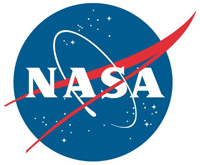 Pasadena, CA – For the first time, two NASA space telescopes have worked together to identify the detailed chemical "fingerprint" of a planet between the sizes of Earth and Neptune. No planets like this can be found in our own solar system, but they are common around other stars.
The planet, Gliese 3470 b (also known as GJ 3470 b), may be a cross between Earth and Neptune, with a large rocky core buried under a deep, crushing hydrogen-and-helium atmosphere. Weighing in at 12.6 Earth masses, the planet is more massive than Earth but less massive than Neptune (which is more than 17 Earth masses).
«Read the rest of this article»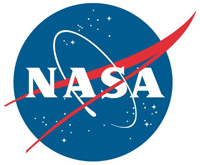 Greenbelt, MD – Much has changed technologically since NASA's Galileo mission dropped a probe into Jupiter's atmosphere to investigate, among other things, the heat engine driving the gas giant's atmospheric circulation.
A NASA scientist and his team at the Goddard Space Flight Center in Greenbelt, Maryland, are taking advantage of those advances to mature a smaller, more capable net flux radiometer. This type of instrument tells scientists where heating and cooling occurs in a planet's atmosphere and defines the roles of solar and internal heat sources that contribute to atmospheric motions.
«Read the rest of this article»
Written by Kassandra Bell and Alison Hawkes
NASA Headquarters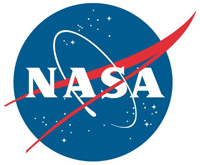 Washington, D.C. – NASA says the first type of molecule that ever formed in the universe has been detected in space for the first time, after decades of searching. Scientists discovered its signature in our own galaxy using the world's largest airborne observatory, NASA's Stratospheric Observatory for Infrared Astronomy, or SOFIA, as the aircraft flew high above the Earth's surface and pointed its sensitive instruments out into the cosmos.
When the universe was still very young, only a few kinds of atoms existed. Scientists believe that around 100,000 years after the big bang, helium and hydrogen combined to make a molecule called helium hydride for the first time.
«Read the rest of this article»