Topic: Holidays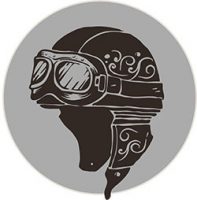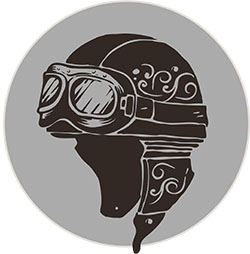 Clarksville, TN – If you've been following my blog from the beginning, you know the story of how I came to be a biker. A friend of mine asked me to pick him up from the local Harley dealership for lunch, and when they wheeled his motorcycle out of the service department, I asked, "you have a motorcycle?"
He said, "everybody you know has a motorcycle!"
I was suffering from depression at the time.
My life changed when I bought a motorcycle. This was radical. This was extreme. The risks were real. It was life changing. With over 150,000 miles in less than four years, I wouldn't change a thing.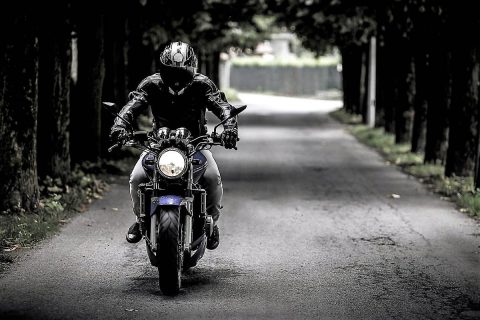 «Read the rest of this article»

Nashville, TN – The idea of filling stockings and gift bags with locally made artisan gifts is appealing. A present that's one of a kind, made with wholesome ingredients, with the feel or flavor of home is personal and meaningful.
But who has time to travel the countryside looking for goat milk soaps, alpaca scarves, artisan cheeses and beeswax balms?
«Read the rest of this article»

Clarksville, TN – The holiday season is approaching, which means college students from across Tennessee will soon return home to visit family and connect with old friends.
For many, it's a chance to catch up on sleep and relax after a busy semester, but for others, the long winter break offers an opportunity to get a jumpstart on the spring semester.
«Read the rest of this article»
The American Heart Association's Healthy For Good™ and Fresh Avocados – Love One Today® help Americans stay on track this festive season
Dallas, TX – Seasonal sweet treats and multi-course meals tempt even the most dedicated healthy eaters during the holidays. That's why the American Heart Association is designating November as Eat Smart Month.
Kicking off with Eat Smart Day on November 1st, the month-long campaign is part of the Association's new Healthy For Good movement, supported by National Recipe Host Fresh Avocados – Love One Today®. As part of the campaign, the Association will provide nutrition tips and healthy recipes throughout the month.
«Read the rest of this article»
Clarksville, TN – You have a few children in school, each of whom has one to six teachers. You want to do something nice to say thanks to each teacher, but you're definitely on a limited budget. Here are some ideas that may help you out.
«Read the rest of this article»
From all of us at Clarksville Online to you and all yours, we wish you a merry Christmas, and a Happy New Years!
We sincerely hope that the coming year is better for you, than the last one.
Will Ensure School Vending Machines, Snack Bars Include Healthy Choices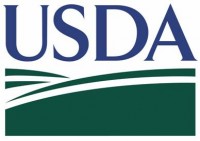 Washington, D.C. – Agriculture Secretary Tom Vilsack announced that under USDA's new " Smart Snacks in School" nutrition standards, America's students will be offered healthier food options during the school day.
"Nothing is more important than the health and well-being of our children," said Secretary Vilsack. "Parents and schools work hard to give our youngsters the opportunity to grow up healthy and strong, and providing healthy options throughout school cafeterias, vending machines, and snack bars will support their great efforts."

«Read the rest of this article»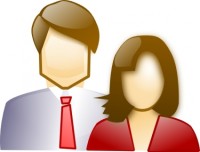 Clarksville, TN – Some people expect too much.  Some would even like the world dipped in chocolate and spoon fed to them. Frankly, there are times when we all expect too much.  We would love for our homes to be picture perfect, our kids to be genius world-class athletes, and our pie to be fat free.
But then there are other times, when we should expect more. And we don't. Don't settle for bronze, or even fool's gold when you deserve the real thing! «Read the rest of this article»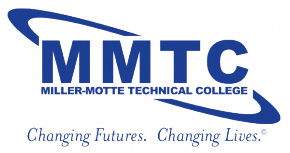 Clarksville, TN – Have you dreamed about an exciting new career, want to make a change in your life, or finally want to accomplish that goal you set for yourself?
Now that the holidays are behind us and a new year is right around the corner it is time to dust yourself off and take advantage of a new year and a new adventure! It's a great time to wake up and grab hold of your future and accomplish those dreams and goals that you have been putting off. «Read the rest of this article»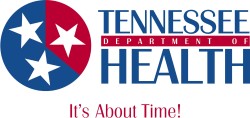 Nashville, TN – As the minutes in 2012 tick away, expectant families may wonder if their bundle of joy will be a New Year's Day baby. When that occurs naturally, it creates an extra memorable experience.
But the Tennessee Department of Health warns families should never push to induce delivery on special days such as holidays or birthdays, or to make the delivery date arrive more quickly, as that choice can affect the future health of some babies. «Read the rest of this article»