Topic: Howard Baker

Clarksville, TN – Vice chair of the Tennessee Board of Regents (TBR) Emily Reynolds will deliver the keynote address at Austin Peay State University's 88th Spring Commencement on May 5th in the University's Dunn Center.
Reynolds has had an extensive career in public service and politics, having served under two U.S. senators from Tennessee—Senator Howard Baker and Senator Bill Frist. Both men also served as majority leader of the U.S. Senate.
«Read the rest of this article»
Congressman Marsha Blackburn
7th District of Tennessee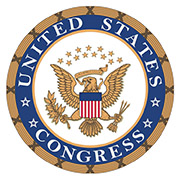 Washington, D.C. – U.S. Representative Marsha Blackburn (R-TN) applauds passage of H.R. 375 – To designate the Federal building and United States courthouse located at 719 Church Street in Nashville, Tennessee, as the "Fred D. Thompson Federal Building and United States Courthouse"
"Fred Thompson was a neighbor, a friend, and a trusted political voice. Dedicated to first principles and conservative values from the start of his career in Sen. Howard Baker's office, Fred Thompson made a lasting impression on the state of Tennessee. He loved our state and her people," said Blackburn.
«Read the rest of this article»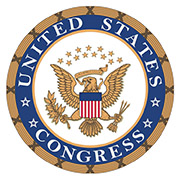 Washington, D.C. – U.S. Representatives Marsha Blackburn (R-TN), Diane Black (R-TN), Steve Cohen (D-TN), Stephen Fincher (R-TN), Chuck Fleischmann (R-TN), Phil Roe (R-TN) and U.S. Senators Lamar Alexander (R-TN) and Bob Corker (R-TN) Applaud Passage of H.R. 6135 – To designate the Federal building and United States courthouse located at 719 Church Street in Nashville, Tennessee, as the "Fred D. Thompson Federal Building and United States Courthouse"
Congressman Blackburn said: "From the start of his career in Senator Howard Baker's office, Fred Thompson was dedicated to first principles and conservative values. Thompson went to school in Lawrence County and his contributions were appreciated and respected by all Tennesseans."
«Read the rest of this article»