Topic: Infrastructure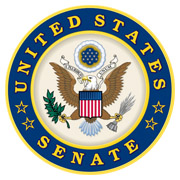 Washington, D.C. – Confucius Institutes provide communist China with leverage to discreetly influence what college students are taught about topics like Hong Kong and Tiananmen Square and impede freedom of speech on campus. We cannot allow students to be brainwashed by revisionist history.
That's why I sent a letter to the U.S. Department of Education (DOE) Secretary Miguel Cardona to push for censorship-free alternatives to support Mandarin language and Chinese culture initiatives in the U.S., including those provided by our democratic partner Taiwan. Read more about the letter here.
«Read the rest of this article»
Written by Marsha Blackburn
U.S. Senator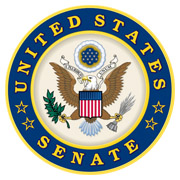 Washington, D.C. – After a year of devastating tornadoes that ripped through neighborhoods and flash floods that left roads and bridges underwater, Tennesseans are no strangers to deteriorating infrastructure.
Even as many parents and workers are still navigating floodwaters to find reliable paths to school and work, Democrats in Washington have proposed a sweeping infrastructure plan that promises to overhaul nearly every aspect of American transportation. But buyer beware—the left's agenda includes everything but a solution for the Volunteer State.
«Read the rest of this article»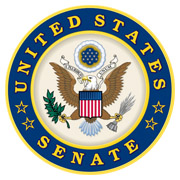 Washington, D.C. – U.S. Senator Marsha Blackburn (R-Tenn.) has introduced legislation proving it is possible to improve our nation's infrastructure without implementing the largest tax hike in nearly three decades or adding $2 trillion to our federal deficit.
Senator Blackburn introduced the Paving the Way for Rural Communities Act of 2021, alongside Senator Cindy Hyde-Smith (R-Miss.) and Representative David Kustoff (R-Tenn.), which will make it easier to repair America's roads and bridges by removing burdensome government regulations that are adversely targeted towards rural areas.
«Read the rest of this article»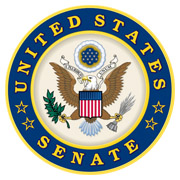 Washington, D.C. – During Holy Week, we rejoice in the Lord's immeasurable love and sacrifice for us. While I celebrate this time with my grandkids, I wish you and your family a happy and blessed Easter. He is risen!
Praying For Tennessee
My prayers are with the families of the victims of this week's devastating flash flooding. Tennesseans, please stay cautious of flooded roads as creeks and rivers continue to rise. Thank you to all of our brave emergency responders for their work! You can find recovery resources for those impacted by the flooding here.
«Read the rest of this article»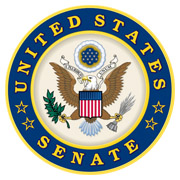 Washington, D.C. – U.S. Senator Marsha Blackburn (R-Tenn.) released the following statement on President Joe Biden's $2 trillion infrastructure plan.
"Not even six percent of President Joe Biden's massive $2 trillion 'infrastructure' bill would be used to build roads and bridges," said Senator Blackburn. "Biden's plan includes the largest tax hike in nearly three decades, but of course, coastal elites will have their taxes slashed. It will strip Americans' of their right to work by forcing them to join Democrat-backed unions. This 'infrastructure' plan is another Trojan horse for the radical left."
«Read the rest of this article»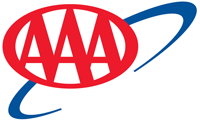 Washington, D.C. – "President Joe Biden has vowed to make transportation infrastructure improvements a priority, and this new American Society of Civil Engineers report card shows that now is the time for the Administration and Congress to make good on this pledge.
Once again, ASCE's report card is an important reminder that neglecting our infrastructure has consequences for our economy and the safety of motorists.
«Read the rest of this article»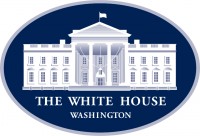 Washington, D.C. – PRESIDENT JOE BIDEN: Thank you. (Applause.) (Inaudible) Mike asked me — and I said to Bobby, my good friend — he asked me back there — he said, "Do you ever get nervous?" And I — he said, "Because I got up this morning, made breakfast for my kids. I've got to introduce the President.'"
And what I say to you, Mike: You did a heck of a job. But I'd get nervous if I had to get up in the middle of the night, climb up a telephone pole, replace — in the middle of a storm — a connection that knocked out everybody's electricity, and put a transformer in. That's what would make me nervous. So what you did was really good. I couldn't do what you do, pal. I couldn't do what you do.
«Read the rest of this article»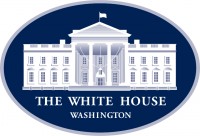 Washington, D.C. – PRESIDENT JOE BIDEN: Folks, thanks for coming in. I'm going to be very brief. We're going to get to it.
We want to talk about infrastructure, and this committee is central to everything that's going to happen. I've been around long enough — and Tom and Jim and all of us — that — it used to be that infrastructure wasn't a Democrat or Republican issue. There are not many Republican or Democratic roads and bridges, and so on.
«Read the rest of this article»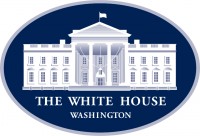 Washington, D.C. – Since the beginning of this Administration, President Donald Trump has demonstrated his commitment to modernizing our Nation's infrastructure.
Under his leadership, the Trump Administration has been implementing a One Federal Decision policy to improve coordination between Federal agencies on environmental reviews for major infrastructure projects, including water projects.
«Read the rest of this article»
President Donald J. Trump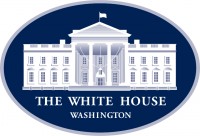 Washington, D.C. – President Donald Trump is taking decisive action to release more spectrum for commercial use, strengthening the United States' leadership in 5G communications.
At the President's direction, the Administration announced that 100 megahertz of contiguous, coast-to-coast mid-band spectrum will be made available for commercial 5G deployment. This spectrum will give Americans access to the greatest 5G networks in the world, leading to cutting-edge innovation, economic prosperity, and strong national security.
«Read the rest of this article»