Topic: JFC-UA
Written by Spc. Caitlyn Byrne
27th Public Affairs Detachment
Monrovia, Liberia – Whether they are learning new techniques to stay mentally resilient, exercising to stay physically strong, or washing their hands and applying hand sanitizer to prevent illness, service members deployed under Joint Forces Command – United Assistance, in Monrovia, Liberia, are always taking steps to stay healthy. The health of Soldiers is considered a top priority.
It is imperative that service members maintain a high level of health and physical well being so that in turn, they can provide the optimum amount of aid to the people and government of Liberia.
«Read the rest of this article»
Monrovia, Liberia – Spc. Rysper Sirma, food inspection specialist, 463rd Medical Detachment, Joint Forces Command – United Assistance, was recognized by Maj. Gen. Gary Volesky, commander of JFC-UA, for her exemplary performance while supporting Operation United Assistance, December 26th, 2014, at the Barclay Training Center, Monrovia, Liberia.
Each week a service member supporting OUA is formally recognized by Volesky, who awards him or her with a division coin, followed by a helicopter ride with the commander around the joint operations area.
«Read the rest of this article»
Written by Sgt. Daniel Wyatt
16th Sustainment Brigade
Monrovia, Liberia – U.S. Army 1st. Sgt. Kristopher Fowler conducted his final equipment checks before his departure to Liberia on October 10th. Fowler's mission was to provide financial management support to Operation United Assistance, the humanitarian effort against the spread of the Ebola virus.
As one of two financial management support units in the entire U.S. Army to have a U.S. Treasury account, the 106th Financial Management Support Unit of the 16th Sustainment Brigade, is the only tactical finance support unit with expeditionary capabilities in the European and African theaters of operation.
«Read the rest of this article»
By Sgt. Matthew Britton, 27th Public Affairs Detachment
Monrovia, Liberia – Ebola may be the reason why U.S. service members have come to Liberia's aid, but it's far from the only health concern. Malaria, yellow and dengue fever are among a long list of diseases, viruses and parasites that can threaten troops' health. Temperature checks, hand washing stations and ensuring service members have taken their anti-malaria medication aren't the only lines of defense against these microscopic dangers.
A part of this defense consists of preventative medicine Soldiers from the 61st Preventative Medicine Detachment, 86th Combat Support Hospital, Fort Campbell, Kentucky. As part of the Joint Forces Command – United Assistance, they support the U.S. Agency for International Development-led mission, Operation United Assistance, by controlling and eliminating health risks in the JFC area of operations.
«Read the rest of this article»
Written by Capt. Eric Hudson
7th Mobile Public Affairs Detachment
Paynesville, Liberia – It's a common story for many deployed Soldiers. The stress from their deployment causes problems with their marriages and other relationships, which distracts them from their job as a Soldier. Helping Soldiers deal with that stress is where the Behavioral Health Team can play a vital role.
"We look at the stress levels of the force and help mitigate any symptoms that may be keeping them ineffective, " said Maj. Alexander Ragan, Behavioral Health Officer for the 36th Engineer Brigade from Fort Hood, Texas.
«Read the rest of this article»
Written by Sgt. Matthew Britton
27th Public Affairs Detachment
Monrovia, Liberia – Every job in the military has its own unique level of difficulty. Service members have come to learn that becoming an expert in their job doesn't happen overnight but is instead crafted over time. Some even become proficient in their original jobs and those of others that they have little-to-no experience in. But troops adapt, overcome and just like the Army song, they keep on rolling along.
This week, Sgt. Yinette Lizardo, water purification specialist, Company E, 2nd Battalion, 501st Aviation Regiment, Combat Aviation Brigade, 1st Armored Division, Fort Bliss, Texas, was recognized for not only her own outstanding performance, but also the additional jobs she completed for the troops here.
«Read the rest of this article»
Written by Staff Sgt. Terrance Rhodes
Headquarters, 101st Airborne Division (Air Assault)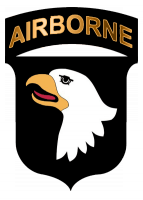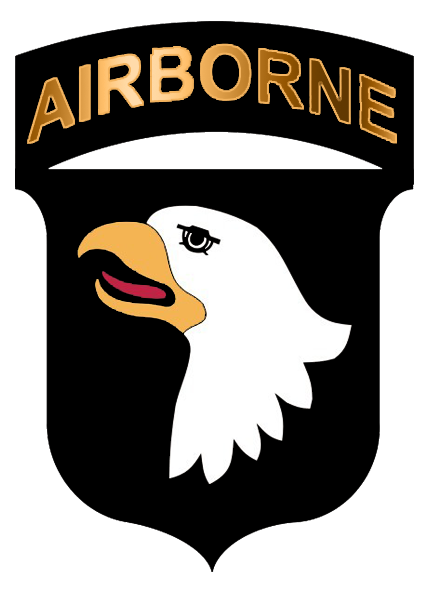 Monrovia Liberia – The Joint Forces Command – United Assistance Mobile Training Team completed a week of training in Buchanan City, Liberia, November 21st.
The MTT mission consists of going out to remote locations in Liberia to teach future Ebola treatment center health care workers on how to properly conduct all phases of running an ETU, said Capt. Alex Ailer, a nurse with the 86th Combat Support Hospital, from Fort Campbell, Kentucky.
«Read the rest of this article»