Topic: Lead
Dallas, TX – Children's congenital heart defects may be associated with their mothers' exposure to specific mixtures of environmental toxins during pregnancy, according to research presented at the American Heart Association's Scientific Sessions 2013.
Congenital heart defects occur when the heart or blood vessels near the heart don't develop normally before birth. Defects may be caused by chromosomal abnormalities, but the cause is unknown in most cases. «Read the rest of this article»

Nashville, TN – Most customers who visit local Christmas tree farms in the coming weeks won't notice, but growers without irrigation this summer saw significant losses in seedlings planted over the 2011-12 fall and winter.
According to Kyle Holmberg, marketing specialist with the Tennessee Department of Agriculture, some growers reported new seedling losses up to 80 percent. Losses of mature trees ran between 10 and 20 percent in areas subjected to significant drought combined with excessive heat.
«Read the rest of this article»
Recalls and lead violations are down; 180,000 child injuries per year is too high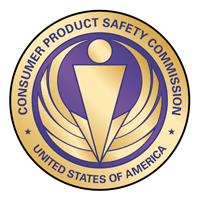 Washington, D.C. – It's that time of year again, when parents, grandparents, and friends begin to prepare holiday toy shopping lists. The U.S. Consumer Product Safety Commission (CPSC) wants consumers to know that while safety should be at the top of everyone's toy list, stronger federal rules are making a positive impact and restoring confidence in the safety of toys.
New toy safeguards include: establishing the lowest lead content and lead paint limits in the world; setting a stringent limit on the use of certain phthalates; converting the voluntary toy standards into mandatory standards; requiring third party testing and certification of toys designed or intended primarily for children 12 and younger; closing in on new limits for cadmium in toys; and working with the U.S. Department of Homeland Security to track shipments in transit from other countries, thereby increasing seizure of dangerous imported toys. «Read the rest of this article»

We Must come to an Accounting of the Kind of Energy We Use and the Damage it Causes
Washington, DC – Speaking on the House Floor in support of H.Res. 1330, Recognizing June 8th, 2010, as World Ocean Day, Congressman Dennis Kucinich (D-OH) made the following statement:
"I rise in support of the resolution to name June 8th as World Ocean Day, but for the last fifty days, and for the next six months at least, every other day is going to be 'Ruin our Ocean's Day.'
"While we would like to think that this is all about BP, I think that we have to go a little bit further. We have to understand that we have been pursuing a way of life that is not sustainable. «Read the rest of this article»
Funding protects children from lead poisoning
WASHINGTON – The U.S. Department of Housing and Urban Development today announced that more than $117 million is available to eliminate dangerous lead-based paint hazards from lower income homes and protect young children from lead poisoning. The grants are being offered to States and local governments through HUD's Lead-Based Paint Hazard Control and Lead Hazard Reduction Demonstration Programs.
"There is nothing more important than the health and safety of our children, and these grants are a significant investment in their futures," said HUD Secretary Shaun Donovan. "These grants will support the efforts of state and local governments to clean up lead hazards in order to protect young children and their families from the lasting effects of lead poisoning."
Even though lead-based paint was banned for use in the home in 1978, HUD estimates that approximately 24 million homes still have significant lead-based paint hazards today. «Read the rest of this article»
Grants to protect children, create healthy housing and create jobs
Washington – Following a tour of the Esperanza Community Housing Corporation in South Central Los Angeles, Vice President Biden today announced that the U.S. Department of Housing and Urban Development is making nearly than $100 million in Recovery Act funding available to help eliminate dangerous lead-based paint and other health and safety hazards from low-income homes. HUD's grants will help 53 local programs in 20 states and the District of Columbia to protect young children from lead poisoning and create jobs. To view a summary of local programs funded through the Recovery Act, visit HUD's website.
The Vice President was joined by Los Angeles Mayor Antonio Villaraigosa, Rep. Xavier Becerra and U.S. Department of Housing and Urban Development Deputy Secretary Ron Simms on the visit to Esperanza Community Housing Corporation, which is receiving $875,000 to help identify and clean up lead and other health hazards in 225 homes in Los Angeles. «Read the rest of this article»