Topic: men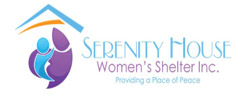 Clarksville, TN – On Saturday, November 9th, 2013, Serenity House Women's Shelter, Inc. is sponsoring the 1st Annual Operation Warm-Up at the Evangelic Temple Church of God in Christ Fellowship Hall.
As the winter months approach us, our hearts and minds turn to those in our community who may be less fortunate; those who spend their days on the streets, and if there is space, their nights in a shelter.

«Read the rest of this article»
Nashville, TN – A heart-healthy diet helped men at high risk for heart disease reduce their bad cholesterol, regardless of whether they lost weight, in a study presented at the American Heart Association's Arteriosclerosis, Thrombosis and Vascular Biology 2013 Scientific Sessions.
The 19 24- to 62-year-old men in the study had metabolic syndrome, which refers to three or more significant risk factors for heart disease and stroke. The risk factors included in this study were high waist circumference, high blood pressure, high levels of triglycerides and fasting glucose and low levels of high density lipoprotein or HDL "good" cholesterol. «Read the rest of this article»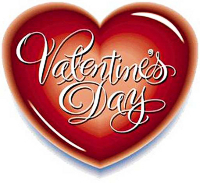 Valentine's Day is for women. Everyone knows that. If this holiday was for men, it would be called "Respect Day' because men need respect. Women need love, therefore they appreciate the concept of Valentine's Day because it celebrates love, and therefore it celebrates women.
But Valentine's comes with a lot of pressure. Women are waiting in their offices, secretly wondering if they will receive flowers or balloons, while other women in their office are oohing over their over-the-top bouquets with cards attached written by florists, not their husbands. So ladies, let's put ourselves in our fella's shoes for a minute and imagine what he probably wants for Valentine's. «Read the rest of this article»
Tennessee General Assembly considering 1 cent per ounce tax on on sugar-sweetened beverages supported by the Tennessee Obesity Task force
Dallas, TX – Men who drank a 12-ounce sugar-sweetened beverage a day had a 20 percent higher risk of heart disease compared to men who didn't drink any sugar-sweetened drinks, according to research published in Circulation, an American Heart Association journal.
Heart disease is the leading cause of death in the United States. Risk factors include obesity, smoking, physical inactivity, diabetes and poor diet. «Read the rest of this article»
Clarksville, TN – On Saturday, May 14th, First Missionary Baptist Church hosted the United Men's Fellowship Breakfast in its fellowship hall. The theme for the breakfast was feeding the Word of God through Evangelism. Guest Speaker Pastor Harold Whitmer of the Community Church gave a heartfelt and powerful presentation of have to effectively use the Word of God to reach out into our communities and abroad to spread the Good News.
The united fellowship breakfast had a wide variety of members from various denominations coming together to follow the Great Commission. And He said to them "Go into all the world and proclaim the gospel to the whole creation." (Mark 16:15 ESV)