Topic: Money Laundering

Clarksville, TN – On April 18th, 2017, Clarksville Police Department's District 3 Detectives and Officers with assistance from Kroger's Organized Retail Crime Unit and Investigators working for designers victimized from sales of counterfeit products served search warrants at four locations in Clarksville.
The search warrants were a culmination of an exhaustive three month investigation.
There was over $24,000 in cash and almost 70 lbs of marijuana seized as a result of the investigation.
«Read the rest of this article»

Clarksville, TN – The Montgomery County Sheriff's Office (MCSO) is doing Warrant Wednesday to help reduce the over 6000 active warrants on file.
Every Wednesday three wanted individuals will be spotlighted on the Sheriff's Office Facebook page. They will be chosen based on felonies committed, number of warrants on file, or if they are considered dangerous.
This week's Warrant Wednesday focuses on Laquinton Tillman, Wayne Newcomer, and Rafael Lujano Mendez.
«Read the rest of this article»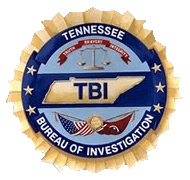 Nashville, TN – Special Agents from the Tennessee Bureau of Investigation have obtained indictments for three individuals in connection to an ongoing juvenile human trafficking investigation.
After receiving information from the Tennessee Department of Children's Services, TBI Agents opened a case on July 8th, 2015, marking the first case initiated under a change in state law giving TBI original jurisdiction to investigate allegations of human trafficking in Tennessee.
«Read the rest of this article»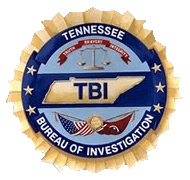 Nashville, TN – As part of a joint investigation involving the Clarksville Police Department and DEA Task Force, Special Agents in the TBI's Drug Investigation Division have obtained indictments for 27 people in connection to a significant drug operation in the Clarksville area.
The investigation into the operation began in April 2012. To date, authorities have seized more than three kilograms of cocaine, five firearms, several ounces of marijuana, eight vehicles, and more than $30,000 in cash.
«Read the rest of this article»