Topic: NASA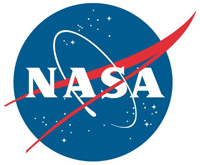 Washington, D.C. – Based on data from the Ingenuity Mars helicopter that arrived late Friday night, NASA has chosen to reschedule the Ingenuity Mars Helicopter's first experimental flight to no earlier than April 14th, 2021.
During a high-speed spin test of the rotors on Friday, the command sequence controlling the test ended early due to a "watchdog" timer expiration. This occurred as it was trying to transition the flight computer from 'Pre-Flight' to 'Flight' mode.
«Read the rest of this article»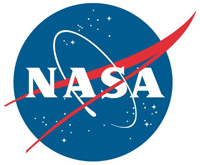 Pasadena, CA – NASA's 2001 Mars Odyssey spacecraft launched 20 years ago on April 7th, 2021 making it the oldest spacecraft still working at the Red Planet.
The orbiter, which takes its name from Arthur C. Clarke's classic sci-fi novel "2001: A Space Odyssey" (Clarke blessed its use before launch), was sent to map the composition of the Martian surface, providing a window to the past so scientists could piece together how the planet evolved.
«Read the rest of this article»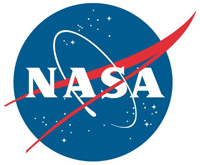 Pasadena, CA – Using data from NASA's Spitzer Space Telescope, scientists have identified the three fastest-spinning brown dwarfs ever found. More massive than most planets but not quite heavy enough to ignite like stars, brown dwarfs are cosmic in-betweeners. And though they aren't as well known as stars and planets to most people, they are thought to number in the billions in our galaxy.
In a study appearing in the Astronomical Journal, the team that made the new speed measurements argue that these three rapid rotators could be approaching a spin speed limit for all brown dwarfs, beyond which they would break apart.
«Read the rest of this article»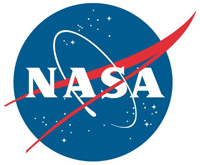 Washington, D.C. – NASA's Ingenuity Mars Helicopter is two days away from making humanity's first attempt at powered, controlled flight of an aircraft on another planet.
If all proceeds as planned, the 4-pound (1.8-kg) rotorcraft is expected to take off from Mars' Jezero Crater Sunday, April 11th, at 12:30pm local Mars solar time (9:54pm CDT, 7:54pm PDT), hovering 10 feet (3 meters) above the surface for up to 30 seconds.
«Read the rest of this article»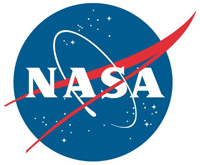 Washington, D.C. – The weather often plays a role in our daily plans. You might put on a light jacket when the forecast calls for a cool breeze or delay your travel plans because of an impending storm. NASA engineers use weather data to inform their plans, too, which is why they're analyzing the conditions millions of miles away on Mars.
The Mars Environmental Dynamics Analyzer (MEDA) system aboard NASA's Perseverance rover first powered on for 30 minutes on February 19th, approximately one day after the rover touched down on the Red Planet. Around 8:25pm PST that same day, engineers received initial data from MEDA.
«Read the rest of this article»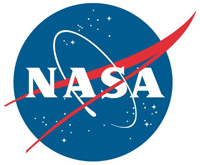 Pasadena, CA – NASA's Perseverance Mars rover took a selfie with the Ingenuity helicopter, seen here about 13 feet (4 meters) away in this image from April 6th, 2021, the 46th Martian day, or sol, of the mission.
Perseverance captured the image using a camera called WATSON (Wide Angle Topographic Sensor for Operations and eNgineering), part of the SHERLOC (Scanning Habitable Environments with Raman and Luminescence for Organics and Chemicals) instrument, located at the end of the rover's robotic arm.
«Read the rest of this article»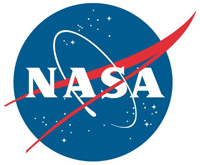 Pasadena, CA – The team of scientists and engineers behind NASA's Curiosity rover named a hill along the rover's path on Mars in honor of a recently deceased mission scientist. A craggy hump that stretches 450 feet (120 meters) tall, "Rafael Navarro Mountain" is located on Mount Sharp in northwest Gale Crater.
The inspiration for the name is award-winning scientist Rafael Navarro-González; he died on January 28th, 2021, from complications related to COVID-19 Coronavirus.
«Read the rest of this article»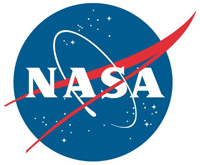 Washington, D.C. – NASA's Ingenuity Mars Helicopter has emerged from its first night on the surface of Mars.
Evening temperatures at Jezero Crater can plunge as low as minus 130 degrees Fahrenheit (minus 90 degrees Celsius), which can freeze and crack unprotected electrical components and damage the onboard batteries required for flight.
Surviving that first night after being deployed from where it was attached to the belly of NASA's Perseverance rover on April 3rd is a major milestone for the 4-pound (1.8 kilograms) rotorcraft.
«Read the rest of this article»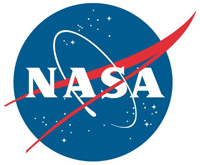 Pasadena, CA – A major component of NASA's Psyche spacecraft has been delivered to the agency's Jet Propulsion Laboratory in Southern California, where the phase known as assembly, test, and launch operations is now underway.
Over the next year, the spacecraft will finish assembly and undergo rigorous checkout and testing before it's shipped to Cape Canaveral, Florida, for an August 2022 launch to the main asteroid belt.
The Solar Electric Propulsion (SEP) Chassis, crafted by Maxar Technologies' team in Palo Alto, California, is the size of a van and represents more than 80% (by mass) of the hardware that will ultimately make up the Psyche spacecraft.
«Read the rest of this article»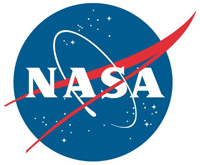 Pasadena, CA – "Tango delta. Touchdown confirmed. Perseverance safely on the surface of Mars, ready to begin seeking the signs of past life." For more than six years, the Mars Entry, Descent, and Landing Instrumentation 2 (MEDLI2) team waited to hear these words.
NASA's Perseverance rover successfully landed on February 18th, 2021, beginning its robotic exploration of the Red Planet. MEDLI2 was one of the crucial technologies on the rover's protective aeroshell that helped document the entry, descent, and landing (EDL) of the spacecraft. All of the MEDLI2 data was stored on Perseverance for transmission to Earth after a successful landing.
«Read the rest of this article»