Topic: NASA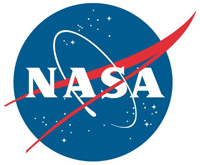 Pasadena, CA – A new understanding of Mars is beginning to emerge, thanks to the first year of NASA's InSight lander mission. Findings described in a set of six papers published today reveal a planet alive with quakes, dust devils and strange magnetic pulses.
Five of the papers were published in Nature. An additional paper in Nature Geoscience details the InSight spacecraft's landing site, a shallow crater nicknamed "Homestead hollow" in a region called Elysium Planitia.
«Read the rest of this article»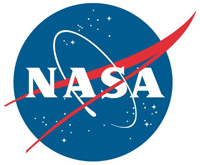 Houston, TX – A variety of science investigations, along with supplies and equipment, launch to the International Space Station on the 20th SpaceX commercial resupply services mission.
The Dragon cargo spacecraft is scheduled to leave Earth March 2nd from Space Launch Complex 40 at Cape Canaveral Air Force Station in Florida. Its cargo includes research on particle foam manufacturing, water droplet formation, the human intestine and other cutting-edge investigations.
«Read the rest of this article»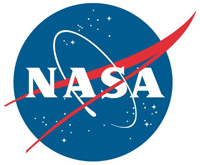 Huntsville, AL – A double star system has been flipping between two alter egos, according to observations with NASA's Chandra X-ray Observatory and the National Science Foundation's Karl F. Jansky Very Large Array (VLA).
Using nearly a decade and a half worth of Chandra data, researchers noticed that a stellar duo behaved like one type of object before switching its identity, and then returning to its original state after a few years. This is a rare example of a star system changing its behavior in this way.
«Read the rest of this article»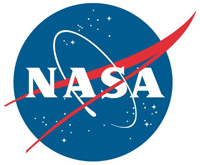 Pasadena, CA – After nearly a year of trying to dig into the Martian surface, the heat probe belonging to NASA's InSight lander is about to get a push. The mission team plans to command the scoop on InSight's robotic arm to press down on the "mole," the mini pile driver designed to hammer itself as much as 16 feet (5 meters) down.
They hope that pushing down on the mole's top, also called the back cap, will keep it from backing out of its hole on Mars, as it did twice in recent months after nearly burying itself.
«Read the rest of this article»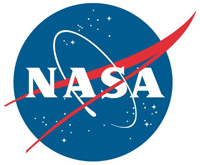 Pasadena, CA – In the fall of 2019, the Mars 2020 rover team welcomed ten members to serve as Returned Sample Science Participating Scientists.
Scheduled to launch in July 2020 as NASA's next step in exploration of the Red Planet, the Mars 2020 mission will search for signs of past microbial life, characterizing the planet's climate and geology, and will be the first planetary mission to collect and cache Martian rock core and dust samples.
«Read the rest of this article»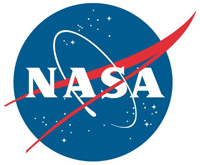 Washington, D.C. – Vice President Mike Pence, chair of the National Space Council, and NASA Administrator Jim Bridenstine got a glimpse Wednesday into how NASA's Langley Research Center in Hampton, Virginia is at the forefront of space exploration and has been vital to missions from Apollo to Artemis.
"It's an honor to be among men and women who will play a decisive role when in four years' time we return American astronauts to the Moon and make sure the first women and the next man on the moon will be Americans," Pence told employees during his remarks.
«Read the rest of this article»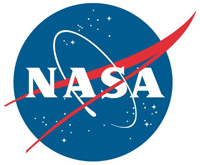 Pasadena, CA – NASA's Juno mission has provided its first science results on the amount of water in Jupiter's atmosphere. Published recently in the journal Nature Astronomy, the Juno results estimate that at the equator, water makes up about 0.25% of the molecules in Jupiter's atmosphere – almost three times that of the Sun.
These are also the first findings on the gas giant's abundance of water since the agency's 1995 Galileo mission suggested Jupiter might be extremely dry compared to the Sun (the comparison is based not on liquid water but on the presence of its components, oxygen and hydrogen, present in the Sun).
«Read the rest of this article»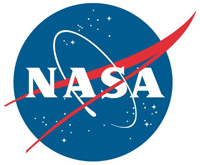 Washington, D.C. – NASA has selected Rocket Lab of Huntington Beach, California, to provide launch services for the Cislunar Autonomous Positioning System Technology Operations and Navigation Experiment (CAPSTONE) CubeSat.
Rocket Lab, a commercial launch provider licensed by the Federal Aviation Administration, will launch the 55-pound CubeSat aboard an Electron rocket from NASA's Wallops Flight Facility in Virginia. After launch, the company's Photon platform will deliver CAPSTONE to a trans-lunar injection.
«Read the rest of this article»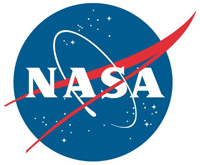 Washington, D.C. – A Northrop Grumman Cygnus resupply spacecraft is on its way to the International Space Station with about 7,500 pounds of science investigations and cargo after launching at 2:21pm CT Saturday from NASA's Wallops Flight Facility in Virginia.
The spacecraft launched on an Antares 230+ rocket from the Virginia Mid-Atlantic Regional Spaceport's Pad 0A at Wallops and is scheduled to arrive at the space station at about 3:05am Tuesday, February 18th. Coverage of the spacecraft's approach and arrival will begin at 1:30am on NASA Television and the agency's website.
«Read the rest of this article»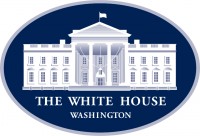 Washington, D.C. – Popcorn in hand, students from Cornerstone Schools of Washington, D.C., joined First Lady Melania Trump at the White House Family Theater to watch an inspirational film.

"We celebrated Black History Month at the White House last week watching the movie 'Hidden Figures.' It was fantastic to host Cornerstone Schools and reflect on many important moments in history," the First Lady wrote on Twitter.
«Read the rest of this article»