Topic: NASA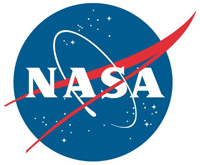 Greenbelt, MD – Vast areas of the Martian night sky pulse in ultraviolet light, according to images from NASA's MAVEN spacecraft. The results are being used to illuminate complex circulation patterns in the Martian atmosphere.
The MAVEN team was surprised to find that the atmosphere pulsed exactly three times per night, and only during Mars' spring and fall. The new data also revealed unexpected waves and spirals over the winter poles, while also confirming the Mars Express spacecraft results that this nightglow was brightest over the winter polar regions.
«Read the rest of this article»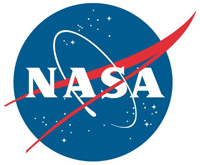 Greenbelt, MD – Taking advantage of a total lunar eclipse, astronomers using NASA's Hubble Space Telescope have detected Earth's own brand of sunscreen – ozone – in our atmosphere. This method simulates how astronomers and astrobiology researchers will search for evidence of life beyond Earth by observing potential "biosignatures" on exoplanets (planets around other stars).
Hubble did not look at Earth directly. Instead, the astronomers used the Moon as a mirror to reflect sunlight, which had passed through Earth's atmosphere, and then reflected back towards Hubble.
«Read the rest of this article»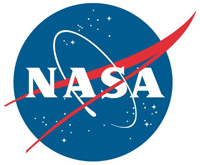 Washington, D.C. – NASA's first asteroid sampling spacecraft is making final preparations to grab a sample from asteroid Bennu's surface. Next week, the OSIRIS-REx mission will conduct a second rehearsal of its touchdown sequence, practicing the sample collection activities one last time before touching down on Bennu this fall.
On August 11th, the mission will perform its "Matchpoint" rehearsal – the second practice run of the Touch-and-Go (TAG) sample collection event. The rehearsal will be similar to the April 14th "Checkpoint" rehearsal, which practiced the first two maneuvers of the descent, but this time the spacecraft will add a third maneuver, called the Matchpoint burn, and fly even closer to sample site Nightingale – reaching an altitude of approximately 131 ft (40 m) – before backing away from the asteroid.
«Read the rest of this article»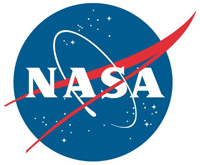 Pasadena, CA – New results from NASA's Juno mission at Jupiter suggest our solar system's largest planet is home to what's called "shallow lightning." An unexpected form of electrical discharge, shallow lightning originates from clouds containing an ammonia-water solution, whereas lightning on Earth originates from water clouds.
Other new findings suggest the violent thunderstorms for which the gas giant is known may form slushy ammonia-rich hailstones Juno's science team calls "mushballs"; they theorize that mushballs essentially kidnap ammonia and water in the upper atmosphere and carry them into the depths of Jupiter's atmosphere.
«Read the rest of this article»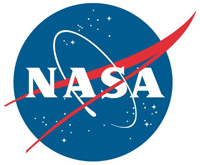 Pasadena, CA – NASA's Ecosystem Spaceborne Thermal Radiometer Experiment on International Space Station (ECOSTRESS) captured a birds-eye view of the vast Apple fire raging in Southern California.
The wildfire began on the evening of Friday, July 31st, after two smaller fires merged and rapidly grew in the hot conditions in Riverside County, east of Los Angeles, prompting the evacuation of thousands of residents. Air temperatures have soared past 100 degrees Fahrenheit (38 degrees Celsius), stressing the vegetation and turning the area into a tinderbox. By Monday, the wildfire had exploded to over 26,000 acres.
«Read the rest of this article»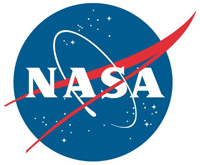 Greenbelt, MD – NASA's Lucy mission last week marked the completion of a major milestone on the path to spacecraft assembly, test, and launch operations.
The Systems Integration Review ensured segments, components, and subsystems, scientific instrumentation, electrical and communication systems, and navigation systems are on schedule to be integrated into the system. It confirmed that facilities, support personnel, and plans and procedures are on schedule to support integration.
«Read the rest of this article»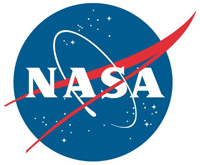 Washington, D.C. – NASA passed a major milestone Friday in its goal to restore America's human spaceflight capability when SpaceX's Crew Dragon returned to Earth after a five-day mission docked to the International Space Station.
About 6 hours after departing the space station, Crew Dragon splashed down at 7:45am CT approximately 230 miles off the coast of Cape Canaveral, Florida. SpaceX retrieved the spacecraft from the Atlantic Ocean and is transporting it back to port on the company's recovery ship.
«Read the rest of this article»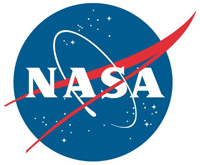 Washington, D.C. – Following a scheduled assessment of weather conditions for splashdown, teams from NASA and SpaceX are proceeding with preparations to bring NASA astronauts Robert Behnken and Douglas Hurley home to Earth aboard the SpaceX Crew Dragon "Endeavour" spacecraft.
Conditions are "Go" at the primary targeted site, off the coast Pensacola, and alternate site off the coast of Panama City in the Gulf of Mexico for splashdown and recovery on Sunday, August 2nd, 2020. Teams will continue to closely monitor Hurricane Isaias and evaluate impacts to the potential splashdown sites.
«Read the rest of this article»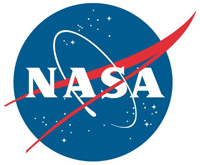 Washington, D.C. – Flight controllers for NASA's Mars 2020 mission have returned the spacecraft to nominal flight operations.
Launched on July 30th, 2020, at 6:50am CT (4:50am PDT), Mars 2020 entered a state called safe mode soon after it was placed on an interplanetary trajectory because a sensor indicated that part of the spacecraft was slightly colder than expected. When a spacecraft enters safe mode, all but essential systems are turned off until it receives new commands from mission control.
«Read the rest of this article»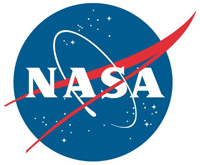 Washington, D.C. – NASA's Mars 2020 Perseverance rover mission is on its way to the Red Planet to search for signs of ancient life and collect samples to send back to Earth.
Humanity's most sophisticated rover launched with the Ingenuity Mars Helicopter at 6:50am CT (4:50am PDT) Thursday on a United Launch Alliance (ULA) Atlas V rocket from Space Launch Complex 41 at Cape Canaveral Air Force Station in Florida.
«Read the rest of this article»