Topic: NASA's Europa Clipper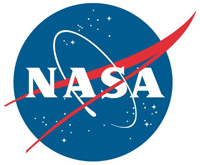 Pasadena, CA – Europa Clipper, NASA's upcoming flagship mission to the outer solar system, has passed a significant milestone, completing its Critical Design Review. During the review, experts examined the detailed design of the spacecraft to ensure that it is ready to complete construction.
The mission is now able to complete hardware fabrication and testing, and move toward the assembly and testing of the spacecraft and its payload of sophisticated science instruments.
«Read the rest of this article»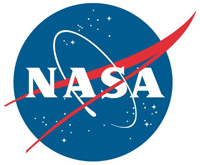 Pasadena, CA – NASA has authorized a mission extension for its Juno spacecraft exploring Jupiter. The agency's most distant planetary orbiter will now continue its investigation of the solar system's largest planet through September 2025, or until the spacecraft's end of life.
This expansion tasks Juno with becoming an explorer of the full Jovian system – Jupiter and its rings and moons – with multiple rendezvous planned for three of Jupiter's most intriguing Galilean moons: Ganymede, Europa, and Io.
«Read the rest of this article»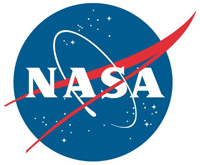 Pasadena, CA – Plumes of water vapor that may be venting into space from Jupiter's moon Europa could come from within the icy crust itself, according to new research. A model outlines a process for brine, or salt-enriched water, moving around within the moon's shell and eventually forming pockets of water – even more concentrated with salt – that could erupt.
Europa scientists have considered the possible plumes on Europa a promising way to investigate the habitability of Jupiter's icy moon, especially since they offer the opportunity to be directly sampled by spacecraft flying through them.
«Read the rest of this article»
Pasadena, CA – NASA says a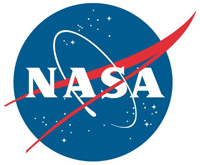 s the icy, ocean-filled moon Europa orbits Jupiter, it withstands a relentless pummeling of radiation. Jupiter zaps Europa's surface night and day with electrons and other particles, bathing it in high-energy radiation. But as these particles pound the moon's surface, they may also be doing something otherworldly: making Europa glow in the dark.
New research from scientists at NASA's Jet Propulsion Laboratory in Southern California details for the first time what the glow would look like, and what it could reveal about the composition of ice on Europa's surface.
«Read the rest of this article»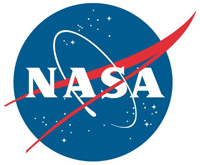 Pasadena, CA – The surface of Jupiter's moon Europa features a widely varied landscape, including ridges, bands, small rounded domes and disrupted spaces that geologists call "chaos terrain." Three newly reprocessed images, taken by NASA's Galileo spacecraft in the late 1990s, reveal details in diverse surface features on Europa.
Although the data captured by Galileo is more than two decades old, scientists are using modern image processing techniques to create new views of the moon's surface in preparation for the arrival of the Europa Clipper spacecraft.
«Read the rest of this article»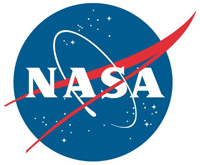 Pasadena, CA – Where did life first form on Earth? Some scientists think it could have been around hydrothermal vents that may have existed at the bottom of the ocean 4.5 billion years ago.
In a new paper in the journal Astrobiology, NASA scientists at the Jet Propulsion Laboratory describe how they mimicked possible ancient undersea environments with a complex experimental setup.
They showed that under extreme pressure, fluid from these ancient seafloor cracks mixed with ocean water could have reacted with minerals from the hydrothermal vents to produce organic molecules – the building blocks that compose nearly all life on Earth.
«Read the rest of this article»
Jim Bridenstine addresses NASA's ambitious plans for the coming years, including Mars Sample Return.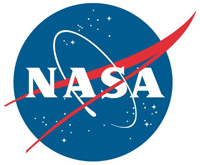 Washington, D.C. – "President Donald Trump's Fiscal Year 2021 budget for NASA is worthy of 21st century exploration and discovery. The President's budget invests more than $25 billion in NASA to fortify our innovative human space exploration program while maintaining strong support for our agency's full suite of science, aeronautics and technology work.
"The budget proposed represents a 12% increase and makes this one of the strongest budgets in NASA history. The reinforced support from the President comes at a critical time as we lay the foundations for landing the first woman and the next man on the South Pole of the Moon by 2024. This budget keeps us firmly on that path.
«Read the rest of this article»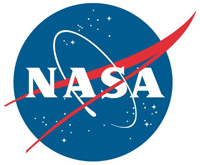 Pasadena, CA – NASA's little robotic explorer will be rolling into Antarctica this month to perform a gymnastic feat – driving upside down under sea ice.
BRUIE, or the Buoyant Rover for Under-Ice Exploration, is being developed for underwater exploration in extraterrestrial, icy waters by engineers at NASA's Jet Propulsion Laboratory in Pasadena, California. It will spend the next month testing its endurance at Australia's Casey research station in Antarctica, in preparation for a mission that could one day search for life in ocean worlds beyond Earth.
«Read the rest of this article»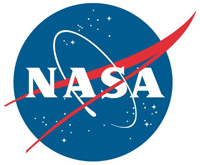 Pasadena, CA – NASA has announced the mission to explore Jupiter's moon Europa is a go.
An icy ocean world in our solar system that could tell us more about the potential for life on other worlds is coming into focus with confirmation of the Europa Clipper mission's next phase. The decision allows the mission to progress to completion of final design, followed by the construction and testing of the entire spacecraft and science payload.
«Read the rest of this article»
Written by Joe Atkinson
NASA Langley Research Center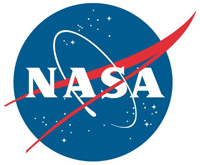 Hampton, VA – NASA says it probably goes without saying, but this isn't your everyday satellite dish.
In fact, it's not a satellite dish at all. It's a high-gain antenna (HGA), and a future version of it will send and receive signals to and from Earth from a looping orbit around Jupiter.
The antenna will take that long journey aboard NASA's Europa Clipper, a spacecraft that will conduct detailed reconnaissance of Jupiter's moon Europa to see whether the icy orb could harbor conditions suitable for life. Scientists believe there's a massive salty ocean beneath Europa's icy surface. The antenna will beam back high-resolution images and scientific data from Europa Clipper's cameras and science instruments.
«Read the rest of this article»