Topic: NASA's Interstellar Boundary Explorer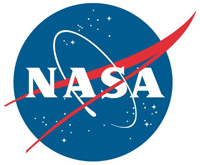 Greenbelt, MD – Only the two Voyager spacecraft have ever been there, and it took than more than 30 years of supersonic travel. It lies well past the orbit of Pluto, through the rocky Kuiper belt, and on for four times that distance. This realm, marked only by an invisible magnetic boundary, is where Sun-dominated space ends: the closest reaches of interstellar space.
In this stellar no-man's land, particles and light shed by our galaxy's 100 billion stars jostle with ancient remnants of the big bang. This mixture, the stuff between the stars, is known as the interstellar medium. Its contents record our solar system's distant past and may foretell hints of its future.
«Read the rest of this article»
Written by Elizabeth Landau
NASA's Jet Propulsion Laboratory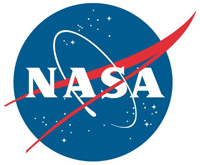 Pasadena, CA – NASA's Voyager 1 spacecraft made history in 2012 by entering interstellar space, leaving the planets and the solar wind behind. But observations from the pioneering probe were puzzling with regard to the magnetic field around it, as they differed from what scientists derived from observations by other spacecraft.
A new study offers fresh insights into this mystery. Writing in the Astrophysical Journal Letters, Nathan Schwadron of the University of New Hampshire, Durham, and colleagues reanalyzed magnetic field data from Voyager 1 and found that the direction of the magnetic field has been slowly turning ever since the spacecraft crossed into interstellar space.
«Read the rest of this article»
Written by Maria Stothoff
Southwest Research Institute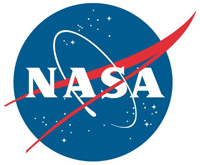 San Antonio, TX – In 14 papers published in the October 2015 Astrophysical Journal Supplement, scientists present findings from NASA's Interstellar Boundary Explorer, or IBEX, mission providing the most definitive analyses, theories and results about local interstellar space to date.
IBEX uses energetic neutral atom imaging to examine how our heliosphere, the magnetic bubble in which our sun and planets reside, interacts with interstellar space. IBEX created the first global maps showing these interactions and how they change over time. IBEX also directly measures interstellar neutral atoms flowing into the solar system; the journal's special issue focuses on these particles.
«Read the rest of this article»
Written by David Weaver
NASA Headquarters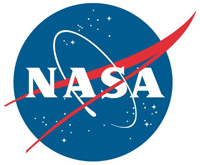 Washington, D.C. – In 2014, NASA took significant steps on the agency's journey to Mars — testing cutting-edge technologies and making scientific discoveries while studying our changing Earth and the infinite universe as the agency made progress on the next generation of air travel.
"We continued to make great progress on our journey to Mars this year, awarding contracts to American companies who will return human space flight launches to U.S. soil, advancing space technology development; and successfully completing the first flight of Orion, the next deep space spacecraft in which our astronauts will travel," said NASA Administrator Charles Bolden. "We moved forward on our work to create quieter, greener airplanes and develop technologies to make air travel more efficient; and we advanced our study of our changing home planet, Earth, while increasing our understanding of others in our solar system and beyond."
«Read the rest of this article»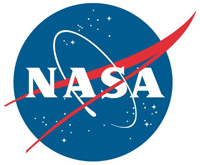 Washington, D.C. – Like a comet, the solar system has a tail. NASA's Interstellar Boundary Explorer (IBEX) has for the first time mapped out the structure of this tail, which is shaped like a four-leaf clover.
Scientists describe the tail, called the heliotail, based on the first three years of IBEX imagery in a paper published in the July 10th edition of the Astrophysical Journal.
«Read the rest of this article»
Written by Dr. Tony Phillips
Science at NASA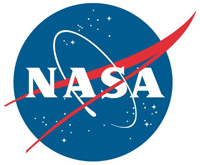 Greenbelt, MD – This just in:  The Solar System is different from the space just outside it.
Researchers announced the finding at a press conference on January 31st, 2012. It's based on data from NASA's IBEX spacecraft, which is able to sample material flowing into the solar system from interstellar space.
"We've detected alien matter that came into our solar system from other parts of the galaxy–and, chemically speaking, it's not exactly like what we find here at home." says David McComas the principal investigator for IBEX at the Southwest Research Institute in San Antonio, Texas.
«Read the rest of this article»